Christmas celebrations
Published on 10 December 2019 04:33 PM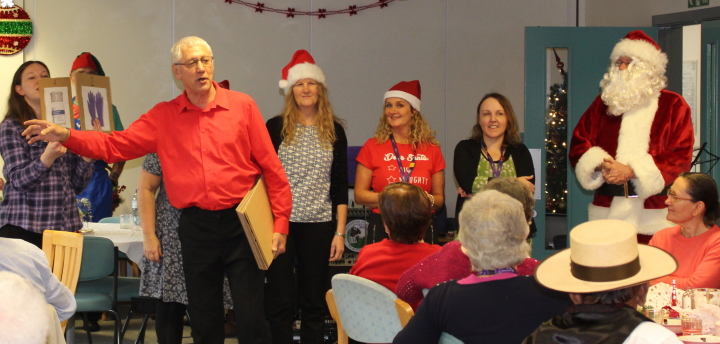 The festive season is an opportunity to have fun together
Like primary schools and the BBC, Age UK Milton Keynes puts on special events and activities over the Christmas period so that our clients can join in the fun. All our lunch clubs have a Christmas party and we are also grateful to be able to distribute donations of Christmas goodies to our more vulnerable clients. It is sadly the case that many older people in our community will be spending Christmas Day alone and will not be expecting any presents. Thank you to everyone who has generously donated Christmas hampers and other gifts for our clients this year.
We are also pleased that so many local businesses enjoy volunteering at our Christmas events and we welcome their support. Their kindness is appreciated by our clients who say they enjoy seeing new faces.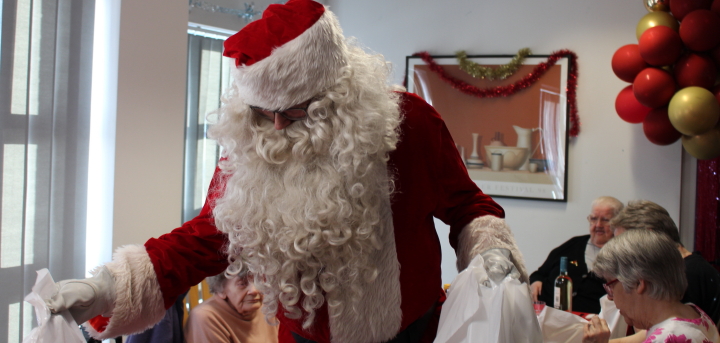 Lunch Clubs Co-ordinator Andy James always organises a visit by Santa.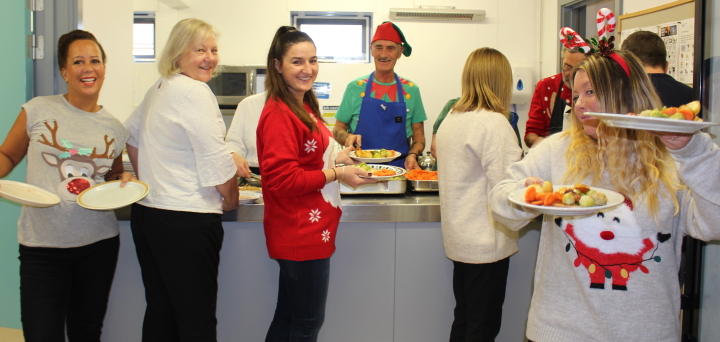 We say a huge thank you to John Lewis Partners who hosted a fantastic Christmas party for 48 older people at our Peartree Centre on Tuesday 5th December. The food is always delicious and every guest is given a little gift, but it is their kindness and good company that our clients tell us they enjoy the most.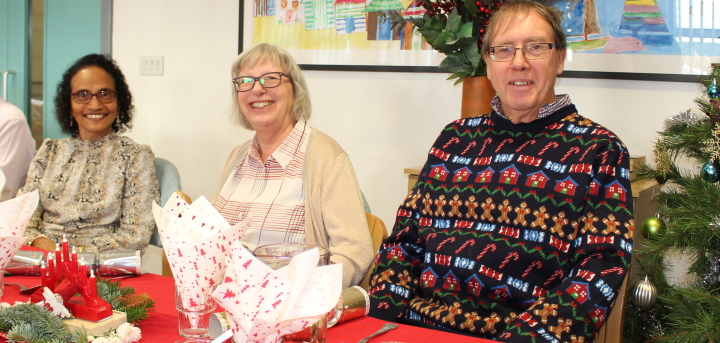 Table decorations, festive napkins and Christmas jumpers help create a atmosphere.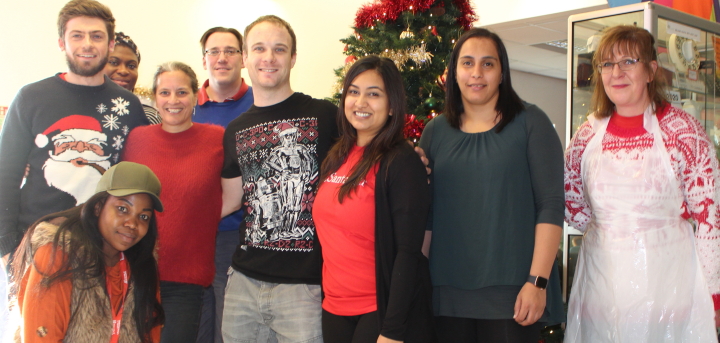 We are grateful for the continuing support of Santander volunteers.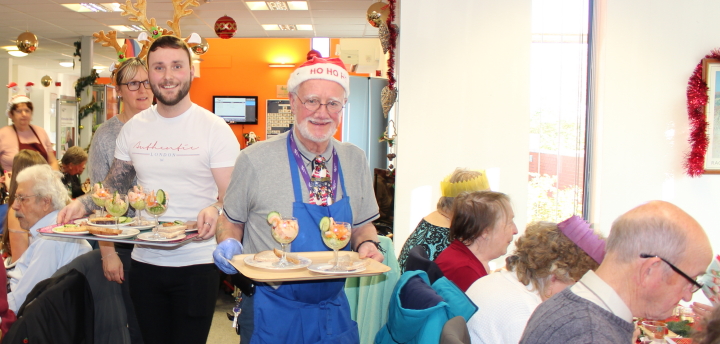 Huge thanks to the teams of Santander volunteers who are always so kind to our lunch club members.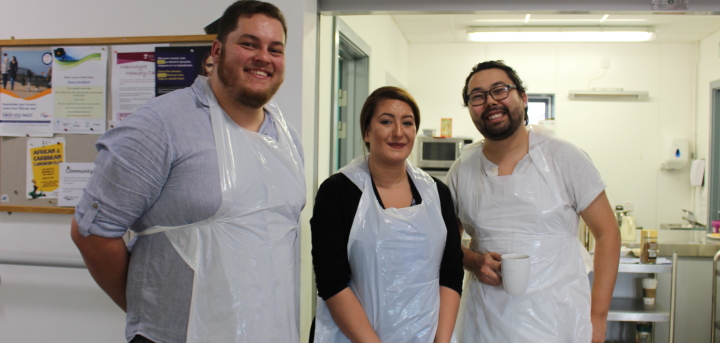 Thank you to five friendly volunteers from Essentra who helped serve lunches and chattted to lunch club members on Wednesday 18th December.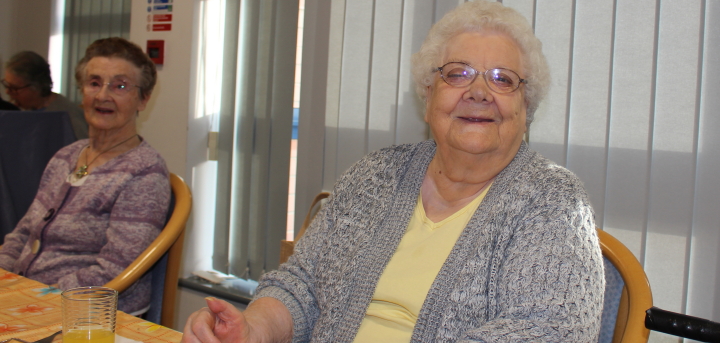 Jean tells us she looks forward to meeting her friends at The Peartree Centre lunch club every week. She especially enjoyed wearing her Christmas jumper to the Christmas party. It's now in the wash as she plans to wear it again on Christmas Day!