Swimathon 2019
Published on 11 March 2019 10:30 AM

Our two teams of swimmers completed a magnificent 225 lengths of the pool.
We were delighted to be chosen as one of eight local charities to benefit from funds raised by the MK Rotary Club's 2019 Swimathon. We say a huge thank you to our two teams of intrepid swimmers, the Forget-me-nots and the Memory Dippers [pictured above], who are helping to raise vital funds which will support our Peartree Memory Clubs. As more and more older people in Milton Keynes are being diagnosed with dementia, Age UK Milton Keynes is expanding the support it provides to people newly diagnosed but living independently.
Our services have always helped the more frail and vulnerable members of our community make the most of later life. The Monday afternoon club gives people the chance to socialise and take part in group activities in a friendly, non-judgemental environment. The funds raised by the MK Rotary Swimathon will enable us to open an additional club on Friday afternoons that will run weekly.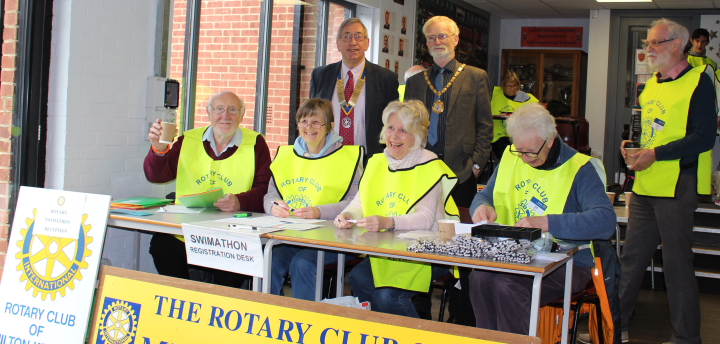 Thank you to all the swimmers, clickers and sponsors whose community spirit and kind support helps to improve life for everyone in Milton Keynes. And thank you of course to the MK Rotary Club. We hope to see you again next year!