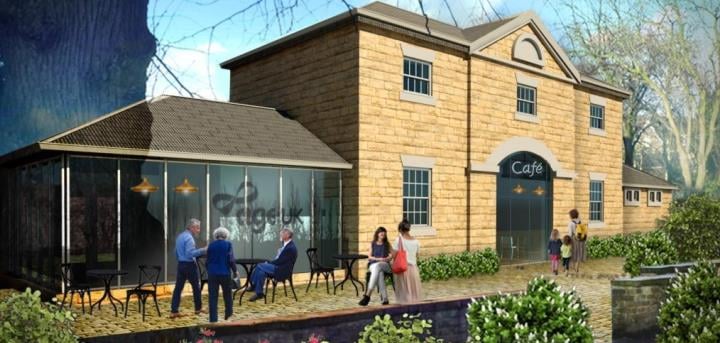 You're probably on this page because you've heard about our exciting plans to revive Hillsborough Park's listed former Coach House as a dementia-friendly older people's centre and café. If you haven't, you can read more about them by clicking here.
Following our award of stage one funding from the National Lottery Heritage Fund, we have been working away on developing these plans further in order to make this plan a reality!
Over the summer, we have submitted our planning application and have been developing our business plan, and we now need to conduct research into current park usage alongside local opinion regarding the catering offer. That's where you come in!
In order to make the Coach House the best it can be, we need to hear from you! We would appreciate hearing your thoughts to help us pull together this plan and make this project a success, and one that benefits as many people as possible.
You may have already answered some questions and shared your opinion about the proposed plans in one of our public consultations or previous online and paper surveys. If you did, thank you so much! Your feedback has helped us get to this next stage in the process..
Whether you have taken part in previous surveys, or this is the first time you have heard about the plans, we would be so grateful if you would consider taking two minutes to complete our new survey. Your survey responses will directly inform our business plan, which in turn will be submitted to apply for the full National Lottery Heritage Fund grant.
In order to complete the survey, simply click on the pink link below, which will open the survey in a new window. Alternatively, if you require a paper copy, please contact us and we can organise for this to be sent to you in the post.
Complete our new survey
Please click the pink box to take our survey now