Dementia Advice for Professionals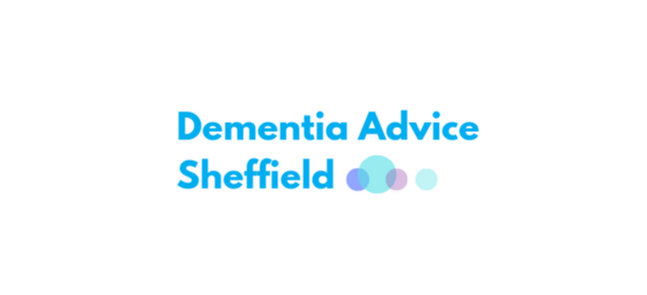 Dementia Advice Sheffield
Welcome to the central service page for our brand new service, Dementia Advice Sheffield. From October 1st 2019, this service will offer specialist dementia guidance, support & training to professionals and volunteers working with people who have dementia & their families and carers. It's purpose is to support professionals and volunteers across the city to be dementia friendly.

We are delighted to be working in partnership with Enrichment for the Elderly who will be developing training and workshops which will be open to local professionals such as voluntary sector staff, libraries, and housing officers, to increase their knowledge of dementia, with the aim of making Sheffield a truly dementia-friendly city.
This non – clinical service isn't a public-facing helpline, as it is being created specifically for professionals, by which we mean any staff, workers and volunteers working with people living with dementia and their families, even though they may not actually see themselves as being professionals within dementia care and support.
We do however still offer many services for people living with dementia and their families, such as our Wellbeing Centre, dementia cafes and Independent Living Coordination services.
Upcoming Training Sessions
To book yourself a place on an upcoming training session, please view the details below and click through to the Eventbrite page to sign up and book a place.
Collaborative Calls: Getting the initial phone call right for people with dementia
This will be our first trainging session and it is designed for any People Keeping Well Link Workers, professionals or volunteers who would like to learn more about communicating well with people living with dementia. This session will be focused on making initial phone calls to people recently diagnosed with dementia. It is free to attend, to book a place please click here to visit the Eventbrite link and sign up!

Details: Thursday, 31st October 2019 from 13:30-15:30
South Yorkshire Fire & Rescue
197 Eyre Street, S1 3FG Sheffield