An afternoon with Dr Lucy Pollock
Contact details
Phone:

01823 345627

Email:

fundraising@ageuksomerset.org.uk
Join us at the Winter Gardens in Weston super Mare on 11th February 2022 for an Afternoon with Dr Lucy Pollock
Dr Lucy will be giving an amusing, informative & compassionate talk about ageing with stories and lessons from her fantastic and well received book 'The Book about Getting Older (for people who don't want to talk about it)'.
The Winter Gardens is not only a beautiful venue with parking close by, it is also large enough that we can ensure social distancing for the audience.
We are grateful to our sponsors Alliance Homes and to Weston College for their support of this event. All profits will be used to make life better for older people in the area.
Click here to book tickets online
Reviews of Lucy's book
'The most important book about the second half of your life you'll ever read. I wish everyone in the UK could be under Dr Lucy's care, but this is the next best thing' SANDI TOKSVIG

'This warm and compassionate book gets to the heart of older age. Using stories and accessible explanations, it covers issues of declining health, quality of life and choices about the things that matter most' THE BRITISH GERIATRICS SOCIETY
'Wise, brim-full of excellent advice and thoughts from the frontline of caring for older people, it's a book full of humour and beautifully written' Kate Mosse

'Dr Pollock writes with spirit and empathy, making this an engaging and thought-provoking read' Sunday Express

'Serious, funny, kind and knowledgeable, this book helps guide us through essential conversations about issues of getting older' Eastern Daily Press

'Wise, compassionate, well researched and very broad in its coverage. I've learnt a lot that will help me both as a doctor and a patient. Thank you' Dr Phil Hammond

'Terrific . . . I suggest we all get a copy of Dr Lucy's book' Evening Standard

'Interesting and engaging . . . The tone throughout is warm and friendly, even as serious and dark subjects are under discussion. It is an important book' Irish Times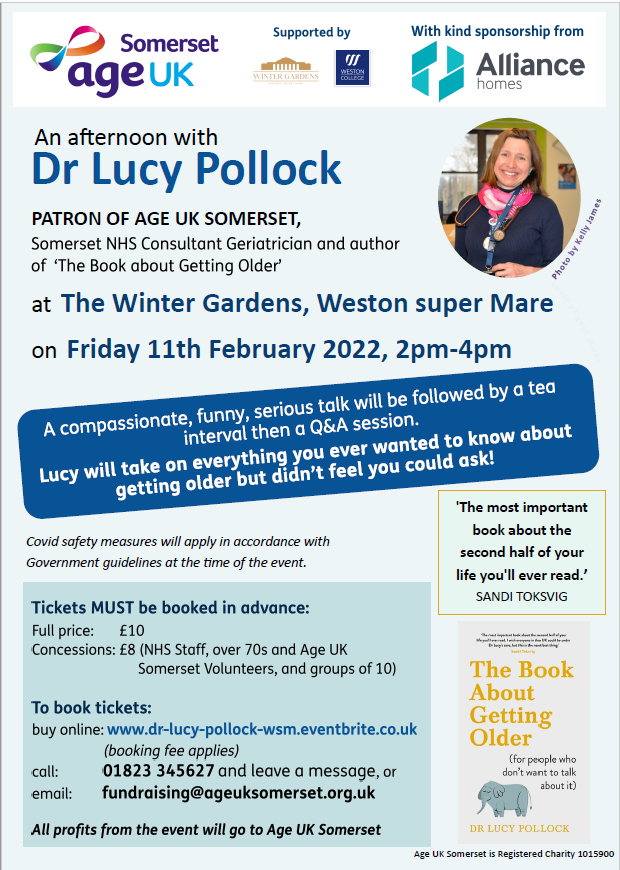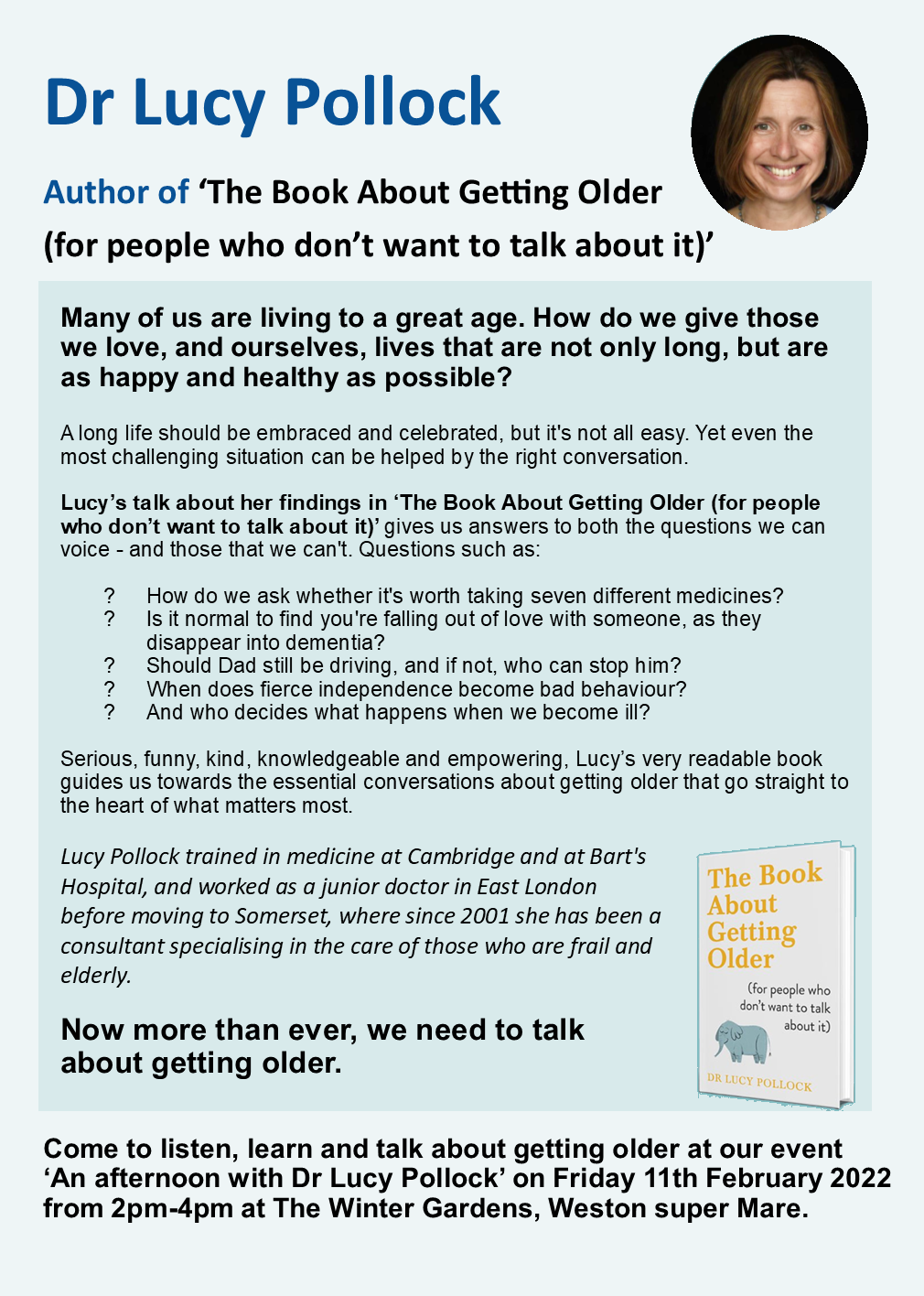 Refreshments will be available during the interval.
Location