We've now brought all of our groups back to the Centre and look forward to seeing you all there. Although we usually have space, it's always advisable to book beforehand where possible.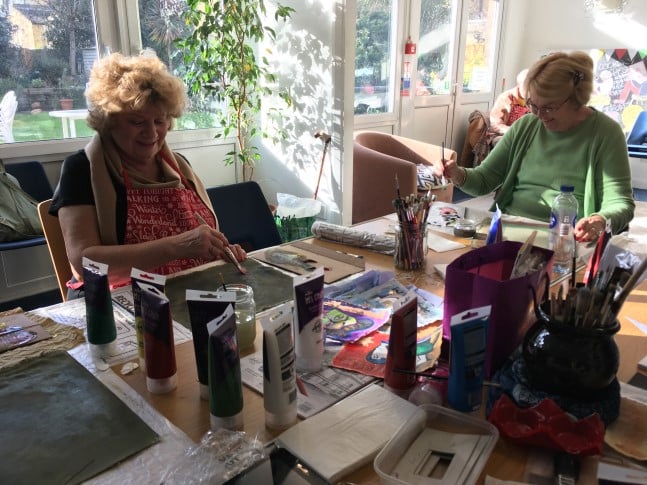 Join one of our fun, friendly and creative workshops running weekly at our centre on 105 Greyhound Road.
We're really happy to have everyone back in the Centre but for those who are not ready yet or who are housebound, you can join Let's Paint from home.
Our most up to date schedule of events can be found here
Please contact us on 02073869085 in advance of arrival to book your session
Let's Paint
Monday 11am-12:30pm
Come along to our watercolour painting group and learn some new skills in a relaxed, friendly space. All levels welcome! Bring along your paints & paper or just pop-in. FREE
Sewing Group
Friday 11am - 1pm
Tuition offered by experienced people for beginners and upwards with our own machines. FREE.
Contact our Centre for more information on classes
If you wish to join any on of our classes, you can email us or call reception on 0207 386 9085