Coronavirus (COVID-19) Update
Due to the coronavirus outbreak and following the government instruction that everyone should stop non-essential contact with others and travel. Age UK Hammersmith and Fulham has decided to close our activity centre whilst the government instruction remains in place.
Visit our Coronavirus (COVID-19) Update page for details on:
What services we are running during the coronavirus outbreak
How to access help
Volunteering during coronavirus
Information about coronavirus
The Age UK Hammersmith and Fulham Newsletter
Donating to Age UK Hammersmith and Fulham
We thank you for your patience and understanding during this difficult time and ask that you do everything to remain safe and healthy. We encourage everyone to always follow the advice from Public Health England as we continue to do so too:
https://www.gov.uk/coronavirus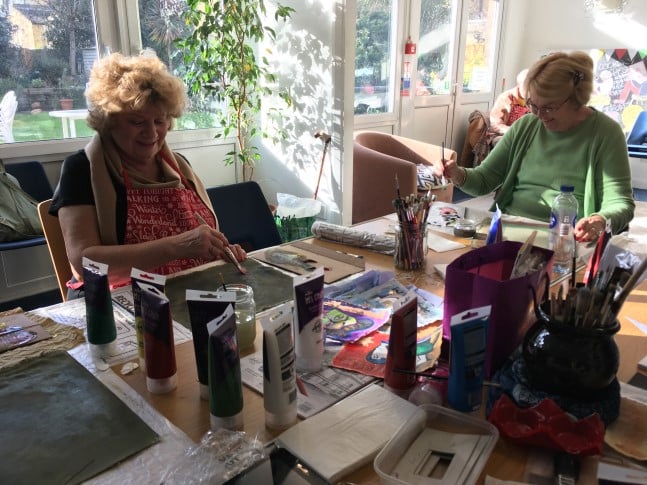 Join one of our fun, friendly and creative workshops running weekly at our centre on 105 Greyhound Road.
Card Making and Papercraft
If you're interested in joining our new card making and papercraft group get in touch with Peter to express interest on: 020 7386 2657
Let's Paint
Monday 12pm-2pm
Come along to our watercolour painting group and learn some new skills in a relaxed, friendly space. All levels welcome! Bring along your paints & paper or just pop-in. FREE
Portrait Drawing
Thursday 2pm - 4pm
Portrait drawing workshop with professional artist and live model £8
Sewing Group
Friday 11am - 1pm
Tuition offered by experienced people for beginners and upwards with our own machines. FREE.
Contact Peter for more information on 020 7386 2657