We offer an escorted door-to-door shopping service for people over 50 who could not otherwise do their own shopping.
Our fully accessible minibus will collect you, take you to a local supermarket - we currently use Tesco, Sainsbury's and Asda depending upon which area you live in - and bring you back to your home.
The trip includes a helpful, fully trained driver who can also help with heavy bags, and usually a volunteer escort to provide additional support.
The round trip costs just £3.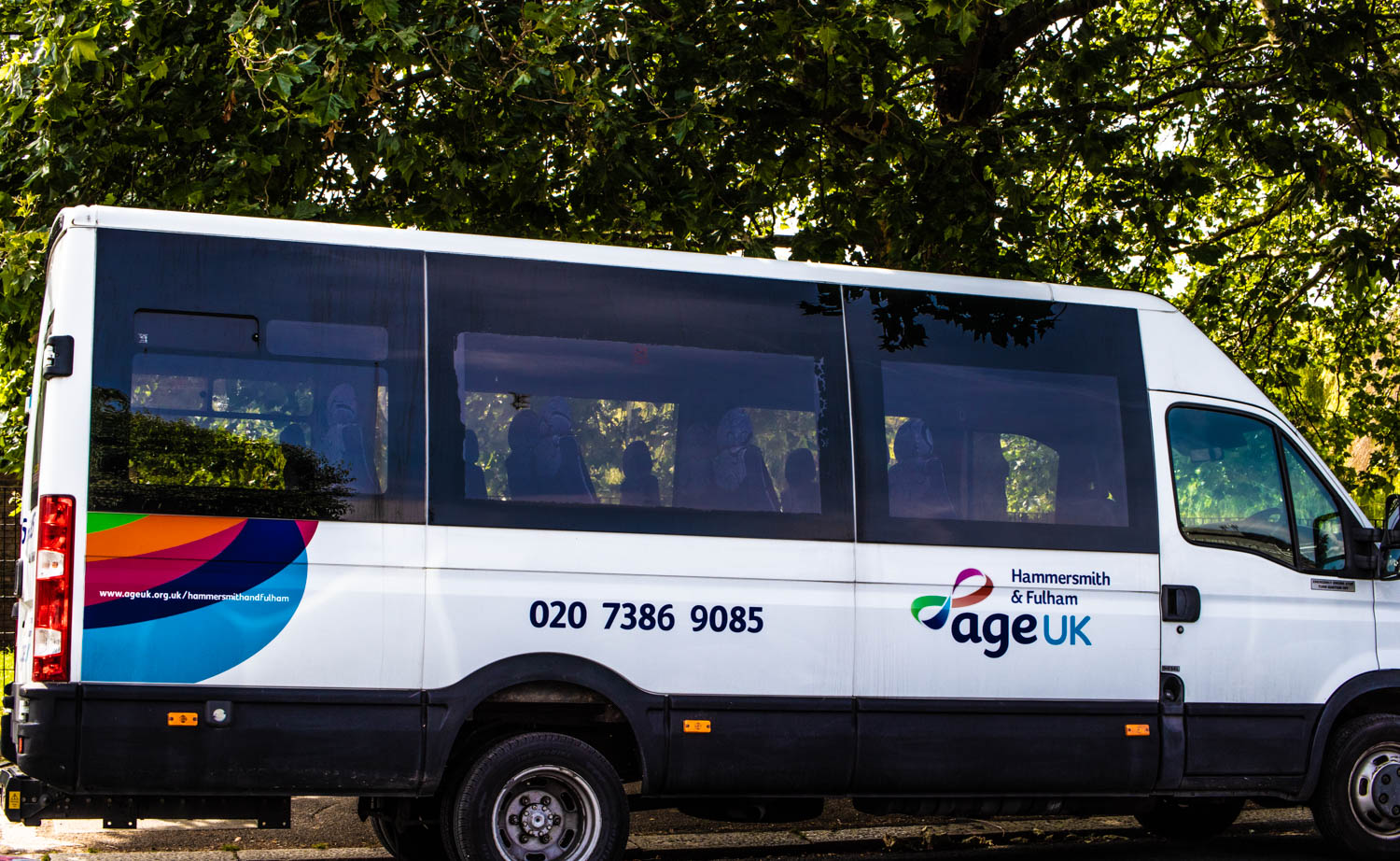 Contact Sophie for more information on 0207 386 9085
Thank you to Everyone Who Donated to Save Our Minibus
In 2020, we managed to raise £64K for the purchase of a new minibus. The old one was soon to be too costly to keep on the road due to the new Low and Ultra Low Emissions standards coming into play. Please watch the video to find out why it was so important to older people in Hammersmith and Fulham.
Everyone in our community came together to keep this vital service running. We even got a spot on the ITV London News featuring one of our regular passengers.