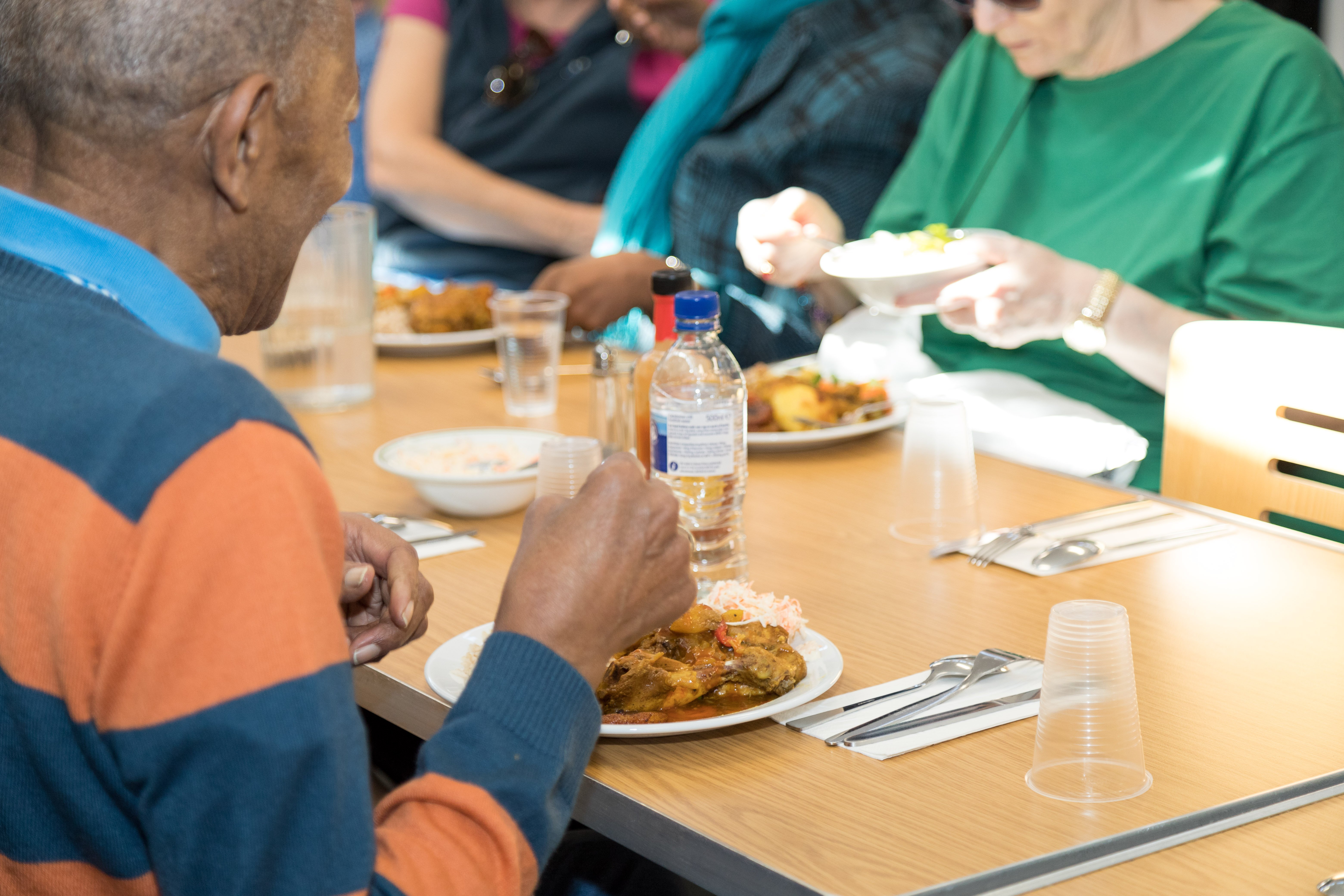 Join us for breakfast!
Every Monday from 9.30am - 11.00am we serve a freshly cooked breakfast for just £2.50. Come and read the paper, relax and enjoy breakfast in our friendly, welcoming centre at 105 Greyhound Road.
Join us for lunch!
Our weekly lunches are a great place to meet new people and have a delicious hot meal. They take place Tuesday - Friday at 1pm at our centre in Greyhound Road. Food is freshly cooked on the premises in our own kitchen and offers 2 courses for £4 or just a main course for £3. Lunch is served in our large hall and there is a large screen TV with full Sky package.
Caribbean Lunch
Our Caribbean Lunch is served on Thursdays from 1pm and is a great place to meet friends and enjoy a meal.
Freshly cooked on the day, dishes include chicken or mutton curry, jerk chicken, macaroni cheese, salad and other great food for just £4 including pudding. As always, everyone is welcome!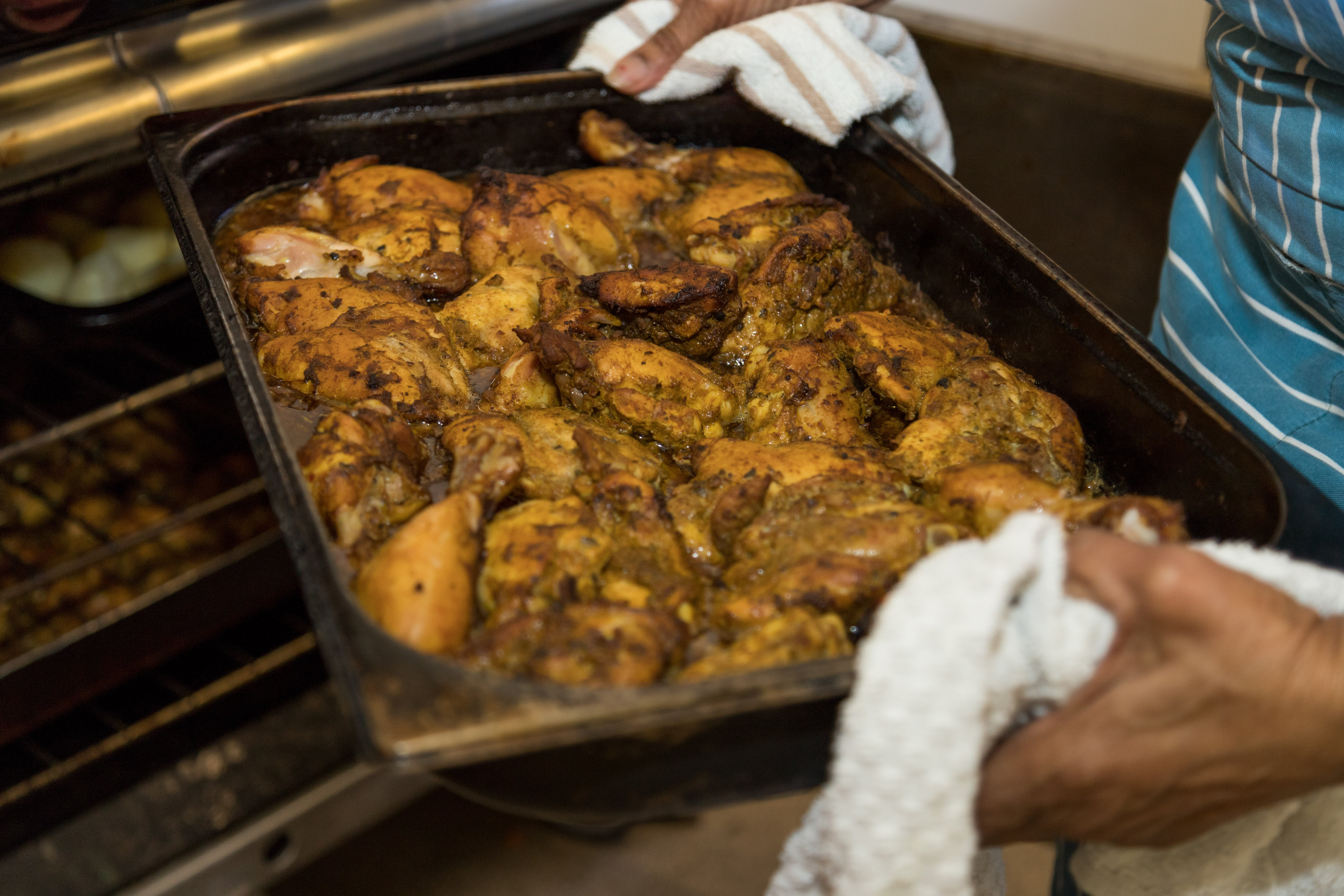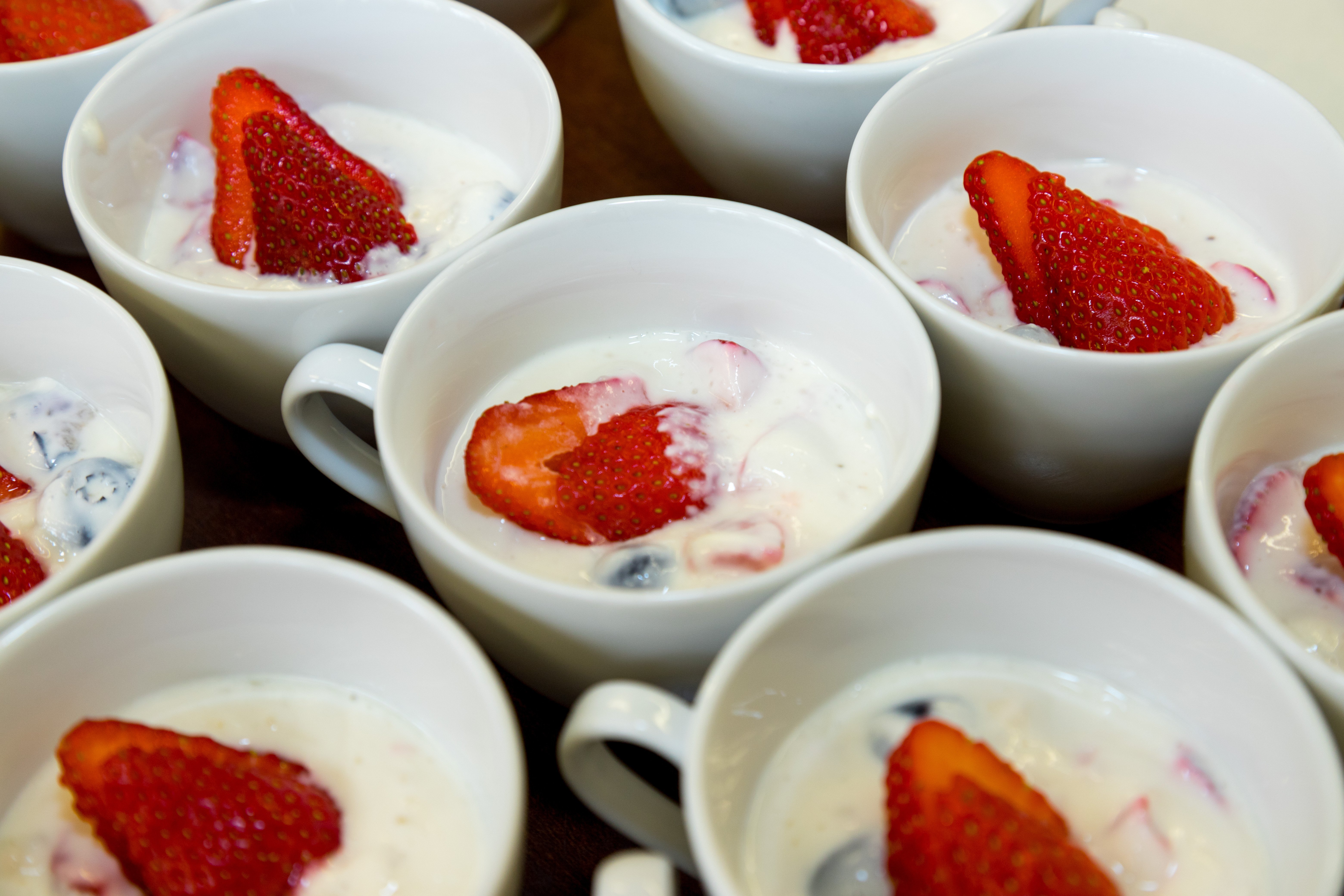 Contact Peter for more information on 020 7386 2657