Coronavirus (COVID-19) Update
OUR ACTIVITY CENTRE IS NOW OPEN
We are happy to announce that the centre has now resumed many services. Under government guidelines, please be aware that everyone will be asked to wear either a facemask or visor when inside the centre unless you are participating in exercise or eating. Hand sanitiser will be available throughout the centre. You may also be asked to wait outside following social distancing guidelines should the reception area be busy. Please do not attend the centre if you are feeling unwell. Some services may be slower to resume than others so please check individual pages for updates.
Visit our Reopening After Lockdown page for details on what to expect when you arrive at the centre.
We thank you for your patience and understanding during this period and ask that you do everything to remain safe and healthy. We encourage everyone to always follow the advice from Public Health England as we continue to do so too: https://www.gov.uk/coronavirus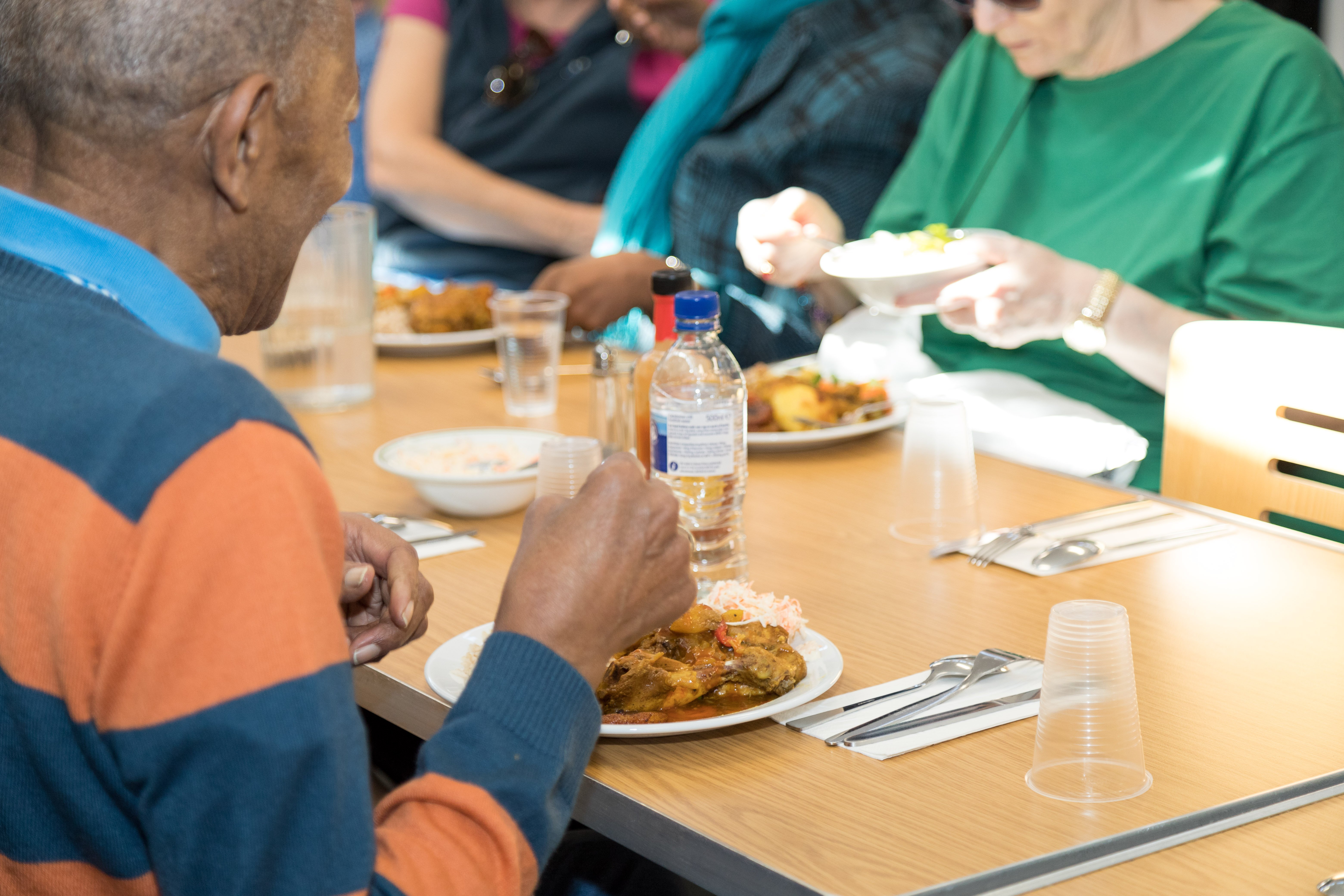 Book Your Lunch
Our lunches are very popular and must be booked in advance to avoid disappointment. They are a great place to meet new people and have a delicious hot meal. They take place Tuesday - Friday at 1pm at our centre in Greyhound Road. Lunches are excellent value with 2 courses for just £4.50. Meals include classics like roast chicken, fish pie or sausages and mash. For dessert, you can tuck into a treacle tart, banoffee pie or a refreshing fruit salad.
All of the food is prepared in our kitchen on the day. The meal of the day changes daily. You can enquire with reception by ringing 0207 386 9085.
Lunch is served in our large hall where there is a large screen TV with a full Sky package.
Caribbean Lunch
Our Caribbean Lunch is served on Thursdays from 1pm. A great place to meet friends and enjoy a meal.
Freshly cooked on the day, dishes include chicken or mutton curry, jerk chicken, macaroni cheese, salad and other great food for just £4.50 including pudding. As always, everyone is welcome!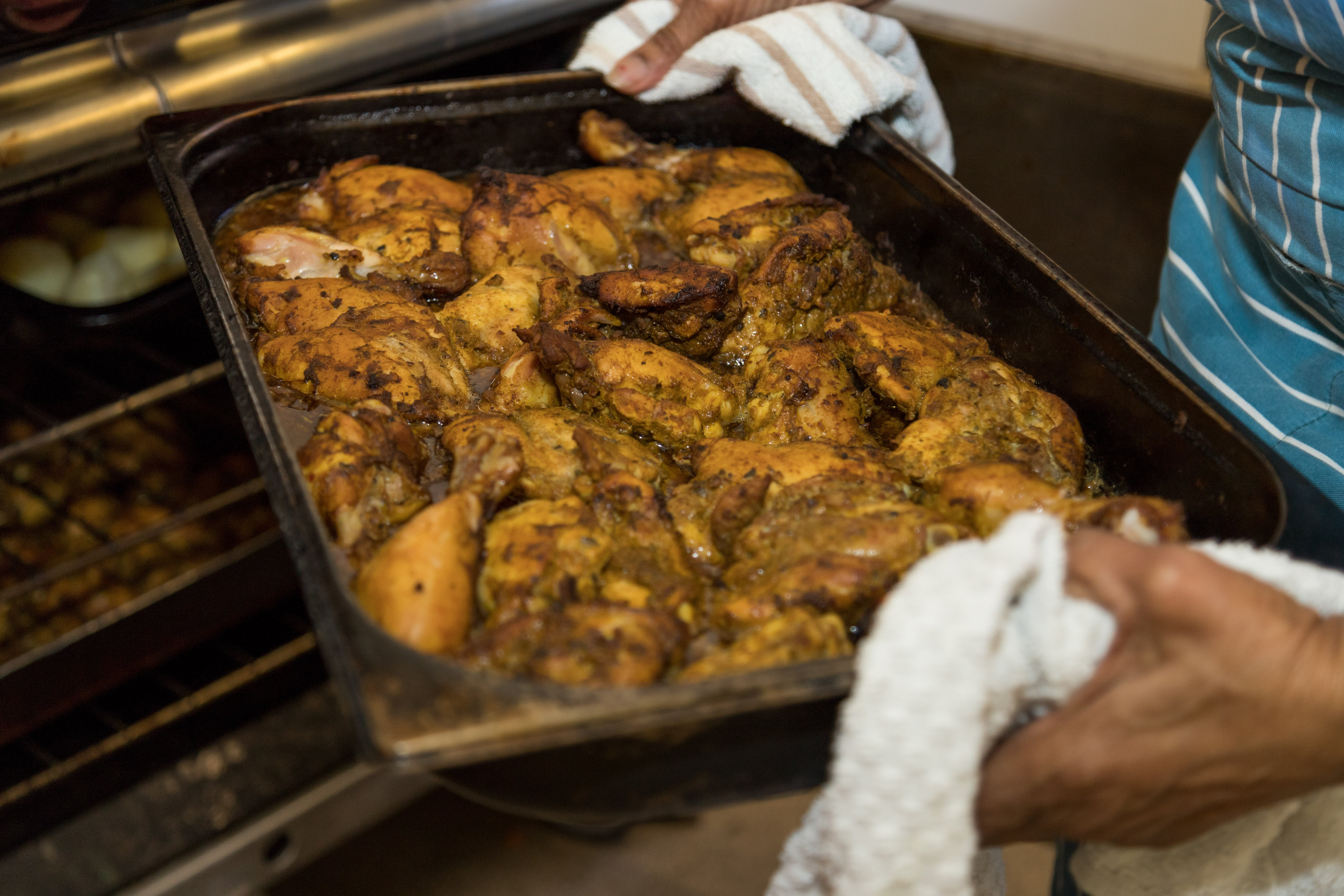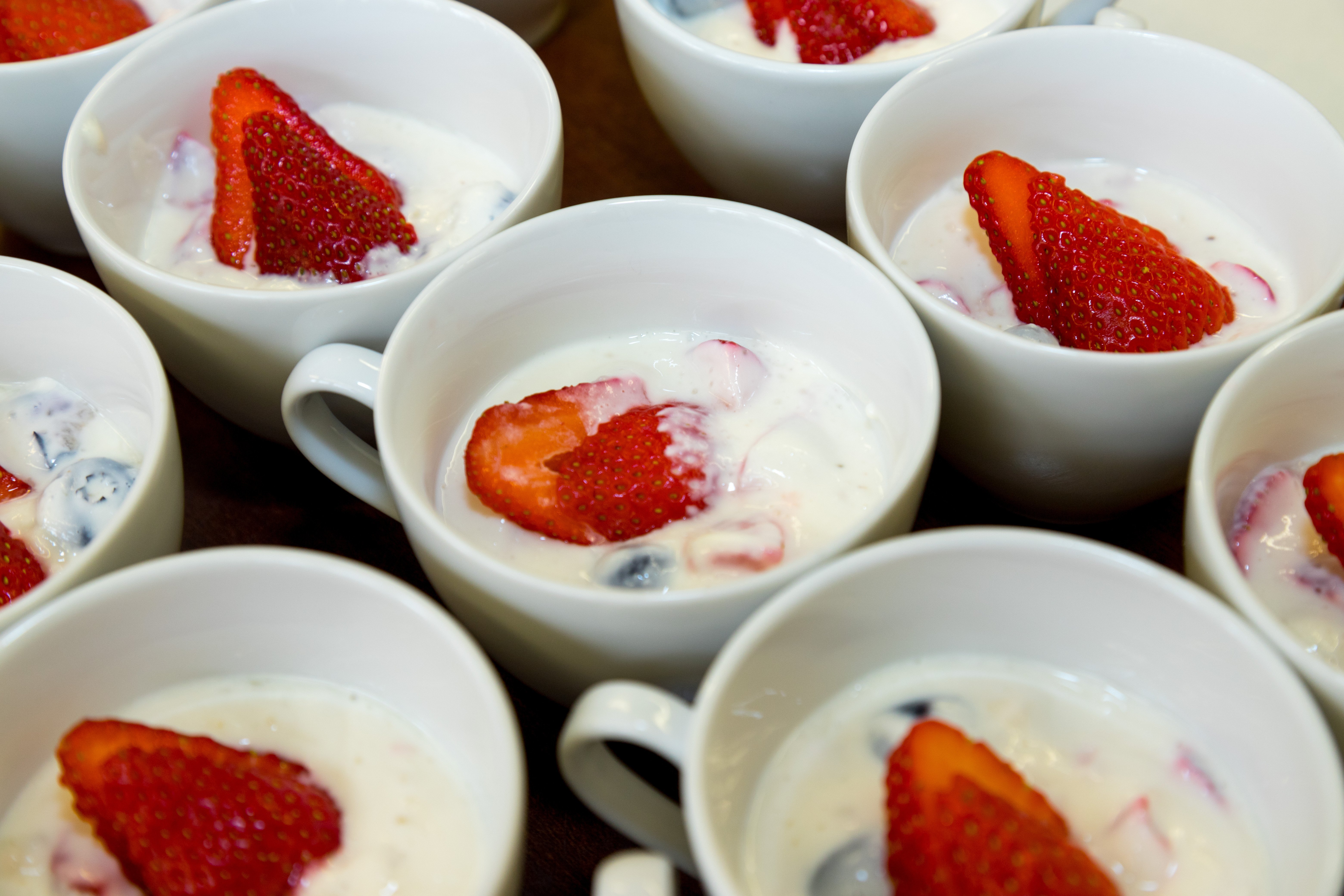 Download our Activity Sheet