Coronavirus (COVID-19) Update
Due to the coronavirus outbreak and following the government instruction that everyone should stop non-essential contact with others and travel. Age UK Hammersmith and Fulham has decided to close our activity centre whilst the government instruction remains in place.
Visit our Coronavirus (COVID-19) Update page for details on:
What services we are running during the coronavirus outbreak
How to access help
Volunteering during coronavirus
Information about coronavirus
The Age UK Hammersmith and Fulham Newsletter
Donating to Age UK Hammersmith and Fulham
We thank you for your patience and understanding during this difficult time and ask that you do everything to remain safe and healthy. We encourage everyone to always follow the advice from Public Health England as we continue to do so too:
https://www.gov.uk/coronavirus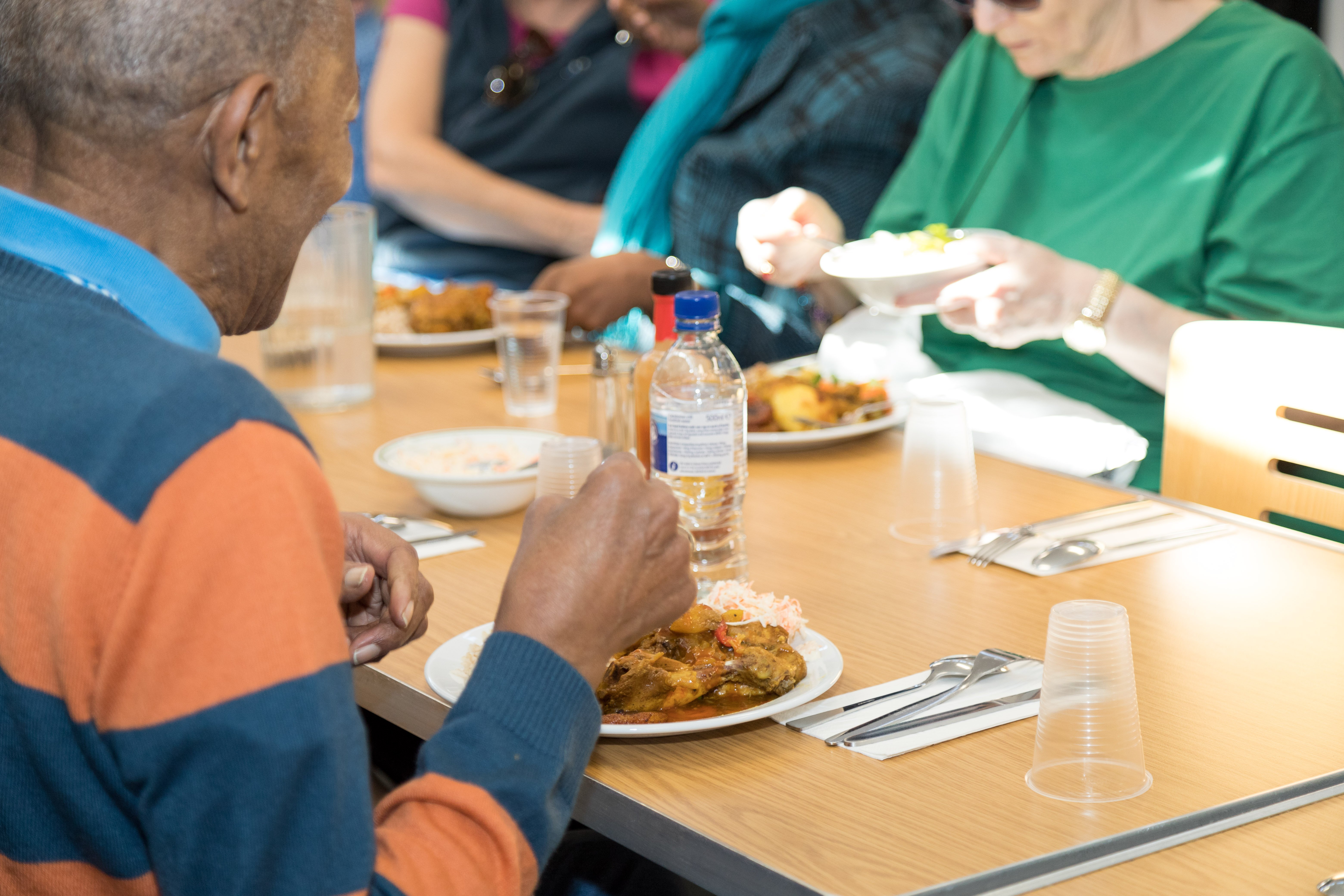 Every Monday from 9.30am - 11.00am we serve a freshly cooked breakfast for just £2.50. Come and read the paper, relax and enjoy breakfast in our friendly, welcoming centre at 105 Greyhound Road.
Join us for lunch!
Our weekly lunches are a great place to meet new people and have a delicious hot meal. They take place Tuesday - Friday at 1pm at our centre in Greyhound Road. Food is freshly cooked on the premises in our own kitchen and offers 2 courses for £4 or just a main course for £3. Lunch is served in our large hall and there is a large screen TV with full Sky package.
Caribbean Lunch
Our Caribbean Lunch is served on Thursdays from 1pm and is a great place to meet friends and enjoy a meal.
Freshly cooked on the day, dishes include chicken or mutton curry, jerk chicken, macaroni cheese, salad and other great food for just £4 including pudding. As always, everyone is welcome!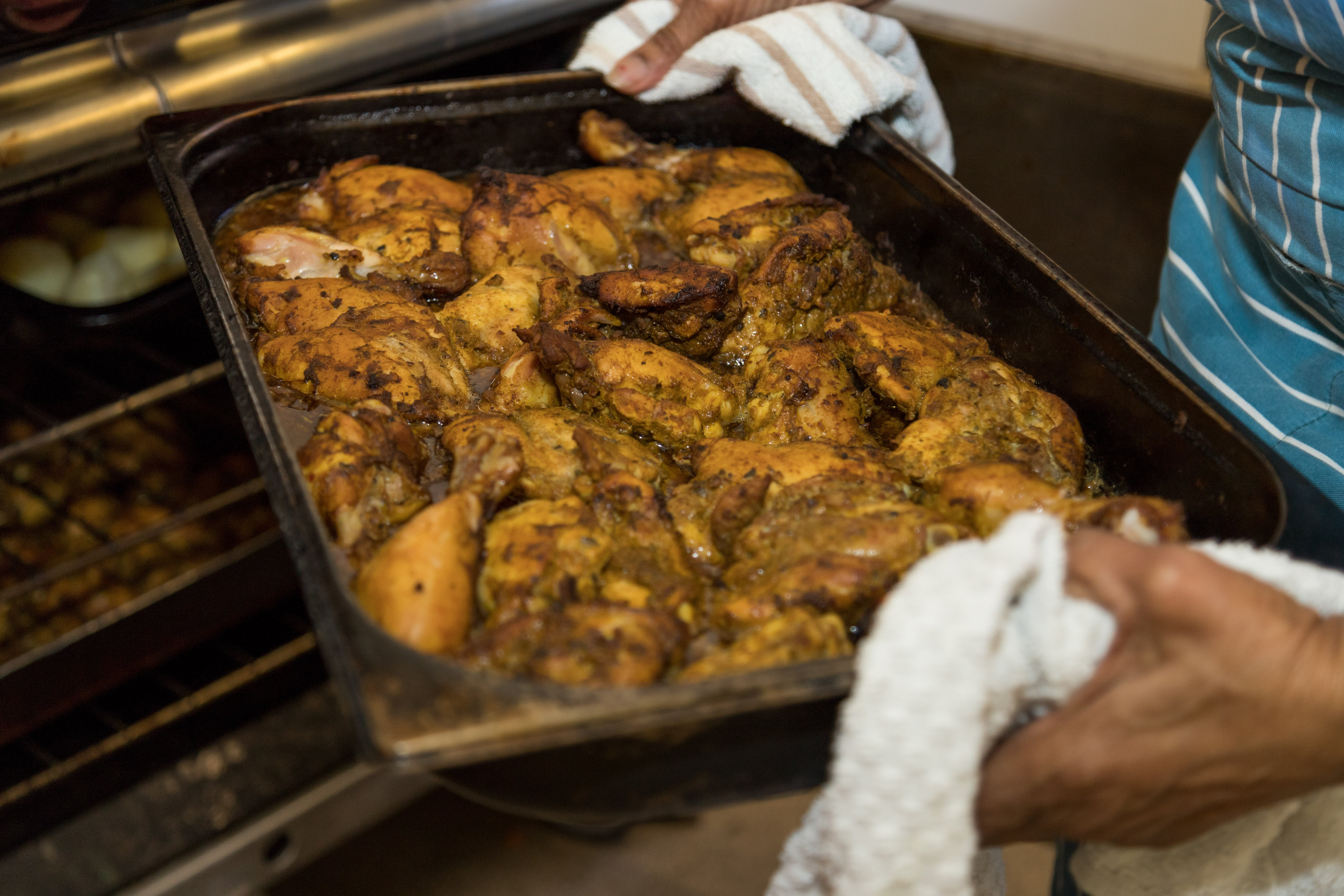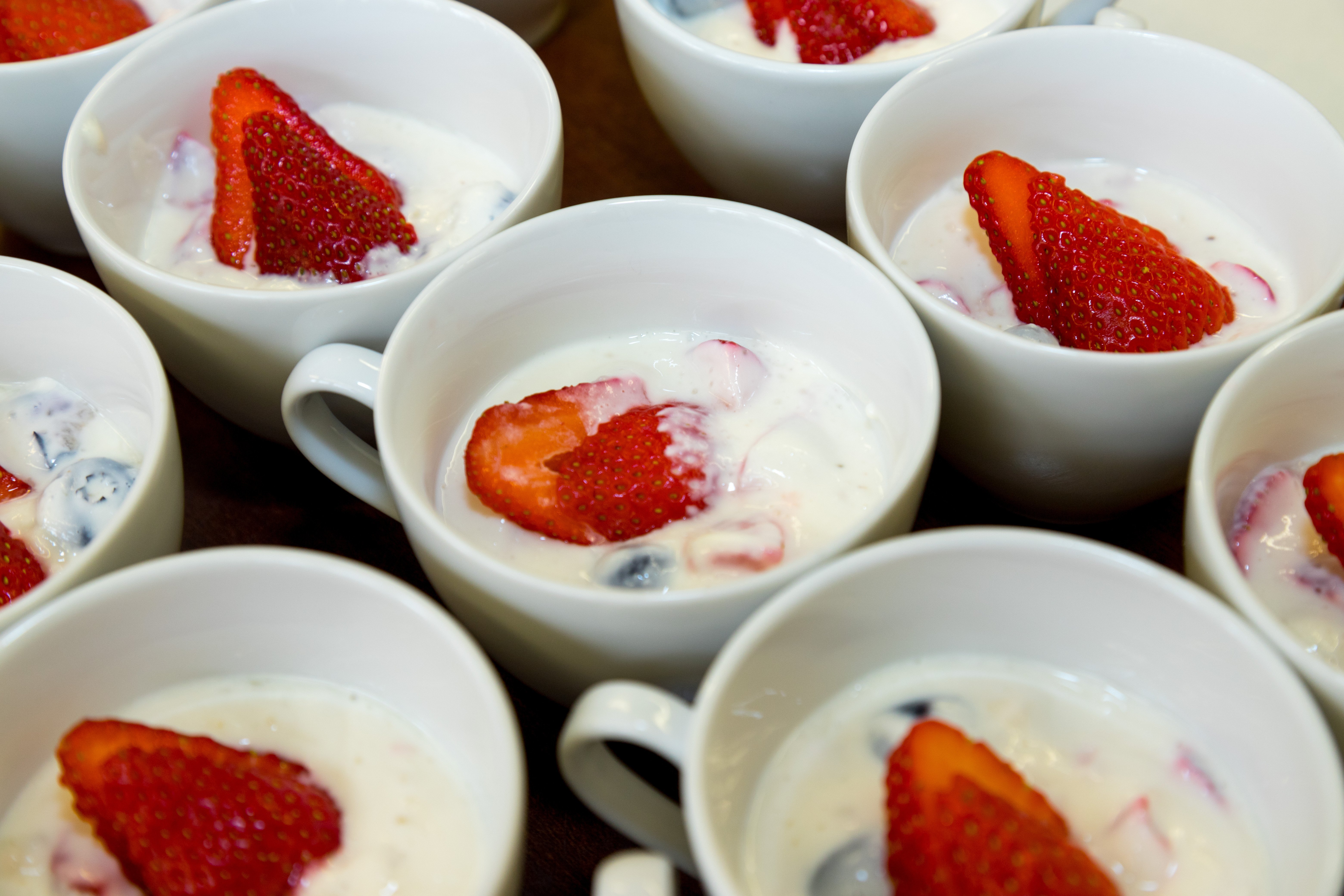 Contact Peter for more information on 020 7386 2657