Coronavirus (COVID-19) Appeal - PLEASE DONATE
Please help our charity support older residents in need during the outbreak.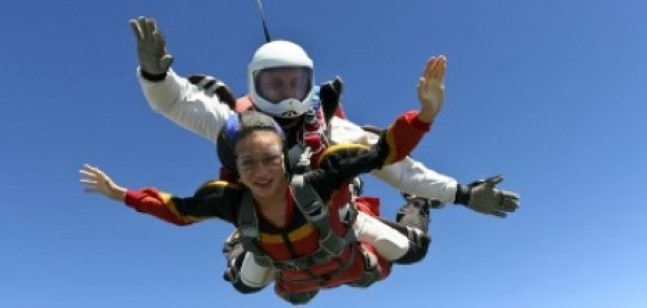 There's lots of ways you can help raise money to fund vital Age UK Hammersmith and Fulham services.
Take part in a sponsored activity
You could do a 10k race, sky dive or half marathon, or ask your friends, family and work colleagues to pay you to grow a beard or cut your hair!
Hold your own fundraising event or activity
Fundraisers come in all shapes and sizes. You could organise a cake sale or coffee morning with a hot drink and a slice of homemade cake for £5. Or how about a fun quiz night or get people to sponsor you to stop eating chocolate for a week! You could organise a children's party, where guests pay £5, or a dinner party or posh picnic.
The important thing is to plan something you'd enjoy doing, to put the fun into fundraising!
Collections
If event organising is not your thing, you could start a swear box at home or in the office or collect 20 pence pieces in a bottle.
Triathlon Fundraiser Case Study
Our befriending volunteer Anna kindly chose to take part in a triathlon to help raise funds for Age UK Hammersmith and Fulham. The money raised helped to support the vital services offered for the local older and vulnerable members of our community.
"All the early mornings training were made a lot easier knowing the money I was raising would go to such a good cause. The hardest part was teaching myself to swim and then braving the cold dark water of the Serpentine to practice. The event itself was way more mentally and psychically challenging than I'd imagined but the atmosphere was incredible and the feeling of crossing the finish line is truly indescribable. If others are considering taking part, I couldn't recommend it more. It is hugely rewarding to set yourself such a challenge and to support Age UK Hammersmith and Fulham!"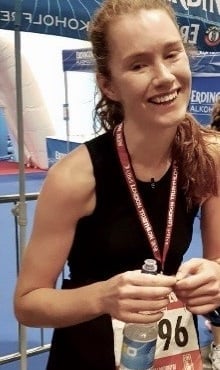 For more information call us on 020 7386 9085