Coronavirus (COVID-19) Appeal - PLEASE DONATE
Our charity has lost a great deal of revenue during lockdown and we are unable to host any in person fundraising events at the moment. Never has the demand for our services been so high. Please give if you can.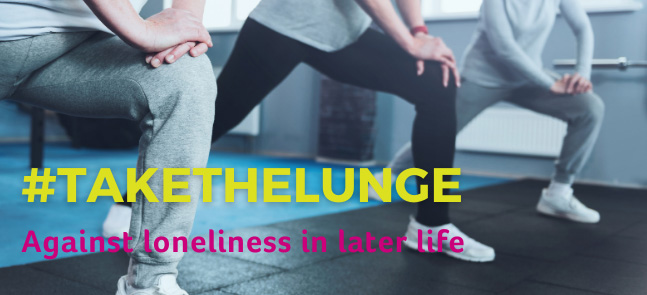 Join our peer to peer fundraising challenge to help save our minibus and give older residents a sense of freedom and companionship this winter.
Lunge Against Loneliness in later life with Age UK Hammersmith and Fulham
This Autumn, we're challenging everyone to #TaketheLunge on social media with us to help raise the remaining £30,000 towards a new minibus.
Our minibus provides vital respite from the isolation many older residents endure daily. Many of our regular passengers with mobility issues might never get to leave the house if it were not for the minibus service. Along with getting them to the shops, our volunteers look after them. Assisting them with carrying, reaching, steadying and fetching all their essentials. Many of our regulars have formed friendships that have seen them through lockdown and when the reserved times for older people to shop were in place, we made sure they got there.
Our minibus is threatened due to the new low and ultralow emissions regulations being introduced this Autumn. Soon we will not be able to afford to keep it on the road.
But we can't let that happen. So we're counting on our supporters to come forward and help us raise the rest of the money needed. Can we count on you?
#TAKETHELUNGE
We've made our challenge accessible to people of all ages. With seated lunges for the less mobile, superhero lunges for the whole family and the classic lunge for those more serious about fitness.
You've got 2 options to enter:
OPTION 1: #TakeTheLunge *light*
The first option is for all fitness levels. You just need to do 50 lunges, donate £5 and share this link tagging 5 friends on social media asking them to do the same with #TaketheLunge and @AgeUKHF
OPTION 2: #TakeTheLunge 500 Challenge
Take on the 500 lunge challenge! You can take as many sets and days as you need before 20th October. How long will it take you? Ask your family, friends and co-workers to sponsor you with your own Just Giving page so you can get in shape while taking a stand against isolation in later life!
Whatever challenge you decide to take on, make sure to share it on social media with #TaketheLunge and tag us at @ageukHF so that we can cheer you on!
Start your #TaketheLunge challenge today
Visit the Just Giving page to get started.
Triathlon Fundraiser Case Study
Our befriending volunteer Anna kindly chose to take part in a triathlon to help raise funds for Age UK Hammersmith and Fulham. The money raised helped to support the vital services offered for the local older and vulnerable members of our community.
"All the early mornings training were made a lot easier knowing the money I was raising would go to such a good cause. The hardest part was teaching myself to swim and then braving the cold dark water of the Serpentine to practice. The event itself was way more mentally and psychically challenging than I'd imagined but the atmosphere was incredible and the feeling of crossing the finish line is truly indescribable. If others are considering taking part, I couldn't recommend it more. It is hugely rewarding to set yourself such a challenge and to support Age UK Hammersmith and Fulham!"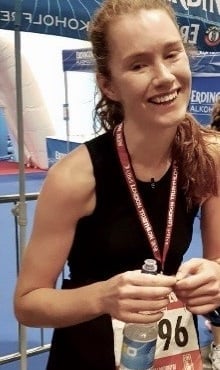 If lunging isn't your thing but you would still like to help raise money for Age UK Hammersmith and Fulham there are so many things you can do.
Take part in a sponsored activity
You could do a 10k race, sky dive or half marathon, or ask your friends, family and work colleagues to pay you to grow a beard or cut your hair!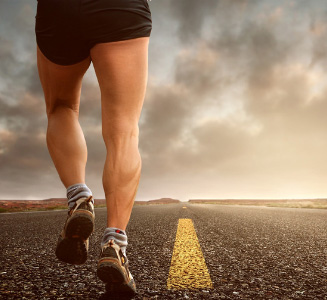 Hold your own fundraising event or activity
Even with current social distancing in place you would be surprised at the ideas you can come up with. If you're on furlough with time on your hands, you could offer to provide your professional services in exchange for donations. Or how about a fun virtual quiz night or get people to sponsor you to stop eating chocolate for a week! Do something daring and ridiculous could be a great way to get some attention for your favourite charity for older people.
The important thing is to plan something you'd enjoy doing, to put the fun into fundraising!
Collections
If event organising is not your thing, you could start a swear box at home or in the office or collect 20 pence pieces in a bottle.
Whatever you decide to do please make sure to let us know so that we can cheer you on. Contact fundraising@ageukhf.org.uk