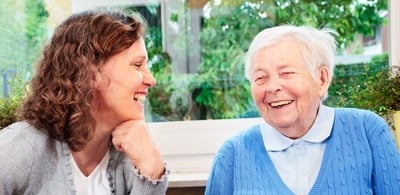 Befriending and companionship for older people in Hammersmith and Fulham
Coronavirus (COVID-19) Update
OUR ACTIVITY CENTRE IS NOW OPEN
We are happy to announce that the centre has now resumed many services. Under government guidelines, please be aware that everyone will be asked to wear either a facemask or visor when inside the centre unless you are participating in exercise or eating. Hand sanitiser will be available throughout the centre. You may also be asked to wait outside following social distancing guidelines should the reception area be busy. Please do not attend the centre if you are feeling unwell. Some services may be slower to resume than others so please check individual pages for updates.
Visit our Reopening After Lockdown page for details on what to expect when you arrive at the centre.
We thank you for your patience and understanding during this period and ask that you do everything to remain safe and healthy. We encourage everyone to always follow the advice from Public Health England as we continue to do so too: https://www.gov.uk/coronavirus
"It's wonderful, and I can't thank you enough for sending him to me. When he rings me up to say he's coming, I can't wait. He has a cup of tea and sits and talks to you. He puts you at ease and you feel comfortable with him. It's something I look forward to. He's in Africa at the moment and he still phones me to see if I'm alright, that's what a wonderful lad he is. It really and truly makes my day, I feel so lucky. I'd recommend anyone if they're lonely to have someone like that because they are a treasure." Lillian, 86 from Fulham
Many older people feel isolated and lonely and we try to alleviate this loneliness by matching the older person with a carefully selected volunteer who agrees to visit on a regular basis, usually once a week for about an hour or two.
We recruit volunteers of all ages and from all walks of life to support us in delivering our one-to-one support and befriending service.
Befriending may simply involve popping round to somebody's home for a cup of tea and a chat, but may include helping older people with small practical tasks.
Volunteers are also able to help
By escorting people to their GP or hospital appointment
Accompanying an older person to the local library, shops or cafe.
With other small practical tasks
Who can use the In Touch Befriending Scheme?
Anyone aged 50 and over
Those who have little or no contact with others
Those who don't often leave their homes
People who are ill or disabled
People with non-acute mental health needs
People who lack confidence as a result of a recent life changing experience
What the In Touch Project does not do?
Offer practical care such as assistance with bathing or other personal care
Household repairs such as plumbing, electrical work, painting and decorating

Give financial advice

Offer counselling
Call in Time telephone befriending
Call in Time is a free telephone befriending service run by Age UK national. They can arrange for a friendly volunteer to call you every week for 30 minutes.
Start your #TaketheLunge challenge today
Visit the Just Giving page to get started.