Health and fitness classes
Coronavirus (COVID-19) Update
Due to the coronavirus outbreak and following the government instruction that everyone should stop non-essential contact with others and travel. Age UK Hammersmith and Fulham has decided to close our activity centre whilst the government instruction remains in place.
Visit our Coronavirus (COVID-19) Update page for details on:
What services we are running during the coronavirus outbreak
How to access help
Volunteering during coronavirus
Information about coronavirus
The Age UK Hammersmith and Fulham Newsletter
Donating to Age UK Hammersmith and Fulham
We thank you for your patience and understanding during this difficult time and ask that you do everything to remain safe and healthy. We encourage everyone to always follow the advice from Public Health England as we continue to do so too:
https://www.gov.uk/coronavirus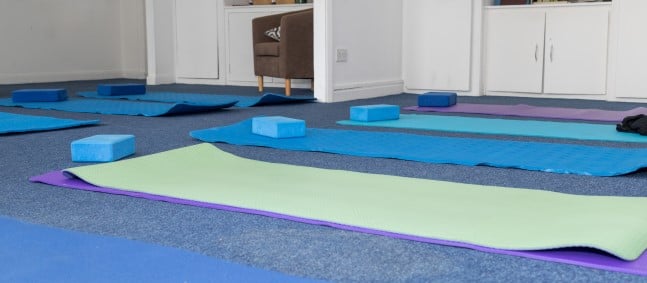 We have classes for every ability to help you stay fit and healthy in later life.
All taking place at our centre on 105 Greyhound Road, W6 8NJ
Monday 10am – 11am and 11am -12pm
In conjunction with Open Age. Two separate hour long classes to regain your confidence and balance with a fully trained instructor. Free.
Contact ONLY by arrangement with Open Age on 0208 962 4141.
Keep Fit
Monday 1.00pm - 2.00pm.
Gentle movement to keep you supple and well balanced and develop muscle strength with a highly experienced instructor. £3 per class. Chair based.
Bolder not Older with DanceWest
Tuesday 12pm-1pm
Dance session to help improve balance, mobility and strength. £2.
Acupuncture
Tuesday 1.30pm - 3pm
30 minute treatments with a professional acupuncturist for £15. Call to book an appointment.
Pilates
Tuesday 2pm - 3pm
Pilates is slow and measured movements to create lean and strong muscles, improves posture, flexibility and prevents injury. Professional tutor. £5.
Shiatsu
Wednesday 11:30 am – 1 pm
Finger pressure massage - FREE.
Fulham Football Club Memories and Light Activity
Wednesday 2pm-3.30pm.
A mix of sporting reminiscience sessions and light sporting activities. Meet other sport fans and tell them your favourite sport story.
Reiki
Thursday 11am – 12 pm
Call to book a free 20 minute appointment
Joints, Ligaments and Strength
Thursday 11am - 12pm
With a professional dancer tutor. Develop strength and balance poise with gentle movement. £3 per session. Chair optional.
Gentle Yoga
Friday 11am - 12pm
With Lumi Power a team of dedicated qualified tutors. £1 donation. Chair optional. For circulation, poise, stability and suppleness.
Contact Peter for more information on 020 7386 2657