Social and interest groups
Coronavirus (COVID-19) Update
OUR ACTIVITY CENTRE IS NOW OPEN
We are happy to announce that the centre has now resumed many services. Under government guidelines, please be aware that everyone will be asked to wear either a facemask or visor when inside the centre unless you are participating in exercise or eating. Hand sanitiser will be available throughout the centre. You may also be asked to wait outside following social distancing guidelines should the reception area be busy. Please do not attend the centre if you are feeling unwell. Some services may be slower to resume than others so please check individual pages for updates.
Visit our Reopening After Lockdown page for details on what to expect when you arrive at the centre.
We thank you for your patience and understanding during this period and ask that you do everything to remain safe and healthy. We encourage everyone to always follow the advice from Public Health England as we continue to do so too: https://www.gov.uk/coronavirus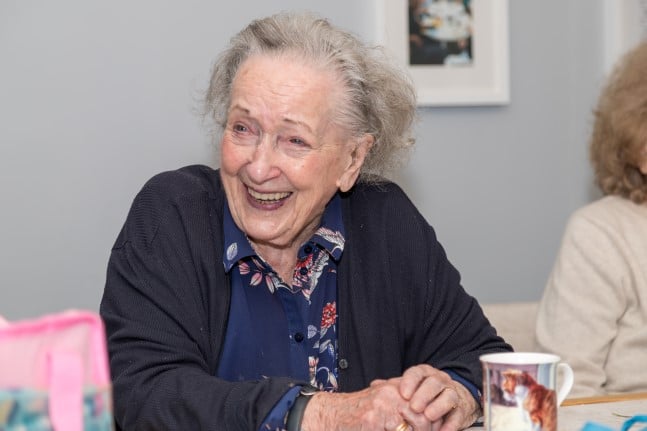 Pop along to one of our groups, all taking place at 105 Greyhound Road, W6 8NJ. Make sure to book your favourite groups in advance by calling Peter on: 020 7386 2657
You can also access some of our groups online if getting to the centre is difficult for you.
We're gradually bringing our groups back to the centre. If you would like to join in, make sure to book in advance.
We're looking forward to having everyone back in the centre and we welcome new faces but due to social distancing guidelines spaces will be limited. Prior booking is essential. A few of the classes will also be available online for at home participants.
Love Music?
Tuesday 2pm - 3pm
Choose songs to listen to and discuss with the group. Range from classical, opera, pop and rock n roll. Share your enthusiasm with like minded people. Free
Shared Reading Group - The Reader
Wednesday 11.30 - 1pm
Join our online reading groups from home or at the centre. Come together to discuss the works of great authors and enjoy meeting with other lovers of literature. Also available online. Contact the digital skills team for information on how to join from home.
Fulham Football Club Memories
Wednesday 2pm-3.30pm.
A mix of sporting reminiscence sessions and light sporting activities. Join us at the centre and meet other sports fans, test your general knowledge with a fun quiz and tell them your favourite sporting story. Also available online. Contact the digital skills team for information on how to join from home.
Documentary Film Club
Thursday 2pm
Join us after lunch on a Thursday at the centre as we watch documentaries and discuss. The selection will change monthly so keep checking in to see what's coming up.
Bingo
Friday 2pm - 3.30pm.
Feeling lucky? Join us online or at the centre on a Friday with an electronic machine, caller and lots of fun. £3 for 6 books. 'Flyer' £1 and a full house of up to £20. New members welcome. Also available online. Contact the digital skills team for information on how to join from home.
Are you interested in joining our online classes but not sure how?
If you haven't got access to a laptop or tablet or you need a little extra help please get in touch to let us know. Our digital skills team are just a phone call away 0207 386 9085.
Download our Activity Sheet