At Age UK Hammersmith and Fulham, we work hard to improve the quality of life of older residents in our community.
By getting involved, you can also make a difference in their lives.
There are lots of things you can do. Whether you want to give your time by volunteering, take part in a fundraising event, or help with our campaigns, your help would be much appreciated.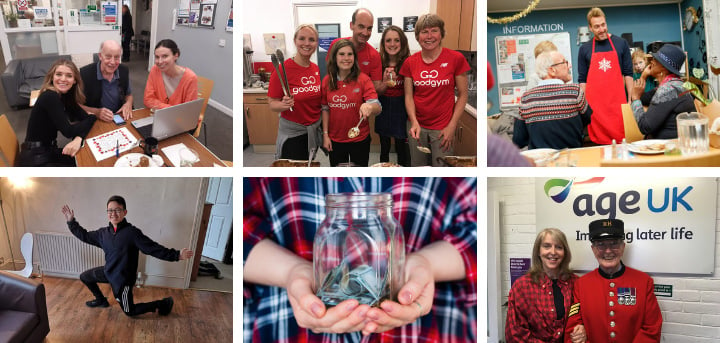 How you can get involved
We rely on your support to keep helping older people in Hammersmith and Fulham. Any donation, no matter how much, is greatly appreciated.

Our amazing volunteers help us to do so much in Hammersmith and Fulham. Whether you have an hour or a day to spare, we have lots of opportunities for volunteers.
Unfortunately, The Hammersmith & Fulham Local and Vocal Hub has been put on hold due the pandemic but will be reviewed in late Autumn with a view to restarting in the new year.

To be notified of when it is back up and running, please sign up for our newsletter.

Do you come here often? Subscribing to our services entitles you to so much more and it's just £20 per year.

Each subscription helps sustain our services.
Other ways to get involved
A partnership with us could be beneficial for your business by helping you meet your corporate social responsibility objectives.

Age UK Hammersmith and Fulham is committed to being there for older people who need us. If you decide to leave a gift in your will to us, you will be supporting us to make life better for older people in Hammersmith and Fulham.

Whether you want to walk, run, bake, or even jump out of a plane, we have loads of fundraising ideas and events for people who want to help us make a difference.
Payroll giving
Payroll giving is an easy, tax effective way in which you can make a regular donation to help us provide vital services to older people in need.