Coronavirus (COVID-19) Update
OUR ACTIVITY CENTRE IS NOW OPEN
We are happy to announce that the centre has now resumed many services. Under government guidelines, please be aware that everyone will be asked to wear either a facemask or visor when inside the centre unless you are participating in exercise or eating. Hand sanitiser will be available throughout the centre. You may also be asked to wait outside following social distancing guidelines should the reception area be busy. Please do not attend the centre if you are feeling unwell. Some services may be slower to resume than others so please check individual pages for updates.
Visit our Reopening After Lockdown page for details on what to expect when you arrive at the centre.
We thank you for your patience and understanding during this period and ask that you do everything to remain safe and healthy. We encourage everyone to always follow the advice from Public Health England as we continue to do so too: https://www.gov.uk/coronavirus
Try the footcare service to help you to stay comfortable on your feet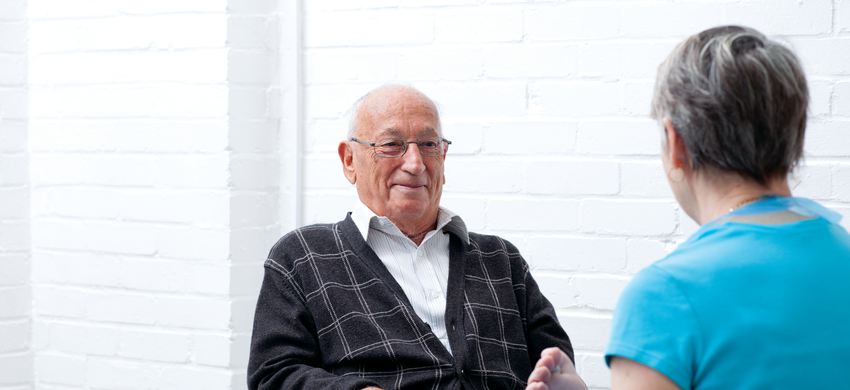 What does the service offer?
We are pleased to announce a new Foot Care (Podiatry & Chiropody) Service, delivered by Complete Feet Care, from our centre based at 105 Greyhound Road, Hammersmith, W6 8NJ (Around the corner from Charing Cross Hospital).
The Foot Clinic offers expert advice and high quality foot care. The clinic appointments offer treatment for common foot conditions, including:
• Long and thick nails
• Corn Removal
• Heel pain/ Plantar Fasciitis
• Hard Skin (Callus) removal
• Ingrown toenails
• Cracked heels
• Fungal Infections
• and much more…
They also offer Diabetic Foot Care, Footwear Measurement and can prescribe foot related medication should you need it.
How much does it cost?
Appointments start from just £20.
Complete Feet Care also offer Home Visit appointments for those unable to attend the clinic based at our offices, these cost £30.
How do I access the service?
To book an appointment please telephone Complete Feet Care on 0203 794 5488
Appointments take place at:
Age UK Hammersmith and Fulham,
105 Greyhound Road
W6 8NJ
Further information
The foot care service is facilitated by Age UK Hammersmith and Fulham and delivered by Complete Foot Care.
To book call Complete Feet Care on 0203 794 5488
The Treatment Room
Try Acupuncture for Pain Relief

Acupuncture sessions are now available to book on a Tuesday.

Studies have shown that Acupuncture can help to ease pain caused by many of the conditions associated with growing older.

You can book a 30-minute appointment for just £20 between 11am -1pm with a qualified acupuncturist in our treatment room. While acupuncture is a treatment supported by the NHS, it may be advisable to consider checking with your GP that acupuncture is a suitable treatment for you.

Treat Yourself to a Shiatsu Massage

Book yourself in for a massage on a Wednesday at the centre.

Shiatsu massage is a traditional Japanese style of therapy that can soothe muscle aches and pains. Let the qualified therapist know which pressure you are most comfortable with to ensure a relaxing experience.

You will remain clothed during the treatment. The 30-minute sessions are by donation meaning you pay what you can afford. Appointments available between 11am-1pm.
Book Your Treatment
Call 020 7386 9085 to book your appointment.
Other information you may find helpful
Related pages on our website
Related pages on other websites