Coronavirus (COVID-19) Update
CHARITY SHOP AND ACTIVITY CENTRE CLOSURE
Due to the coronavirus outbreak and following the government instruction that everyone should stop non-essential contact with others and travel. Age UK Hammersmith and Fulham has decided to close our activity centre and charity shop whilst the government instruction remains in place.
Visit our Coronavirus (COVID-19) Update page for details on:
What services we are running during the coronavirus outbreak
How to access help
Volunteering during coronavirus
Information about coronavirus
The Age UK Hammersmith and Fulham Newsletter
Donating to Age UK Hammersmith and Fulham
We thank you for your patience and understanding during this difficult time and ask that you do everything to remain safe and healthy. We encourage everyone to always follow the advice from Public Health England as we continue to do so too:
https://www.gov.uk/coronavirus
What is the Staying Connected Project?
We have been awarded funding from the National Lottery Community Fund for the Staying Connected Digital Inclusion Project, to remove barriers to Information Technology that can disadvantage older people. Through this project we aim to address digital exclusion and increase the number of local residents who have the skills and confidence to use technology and get online.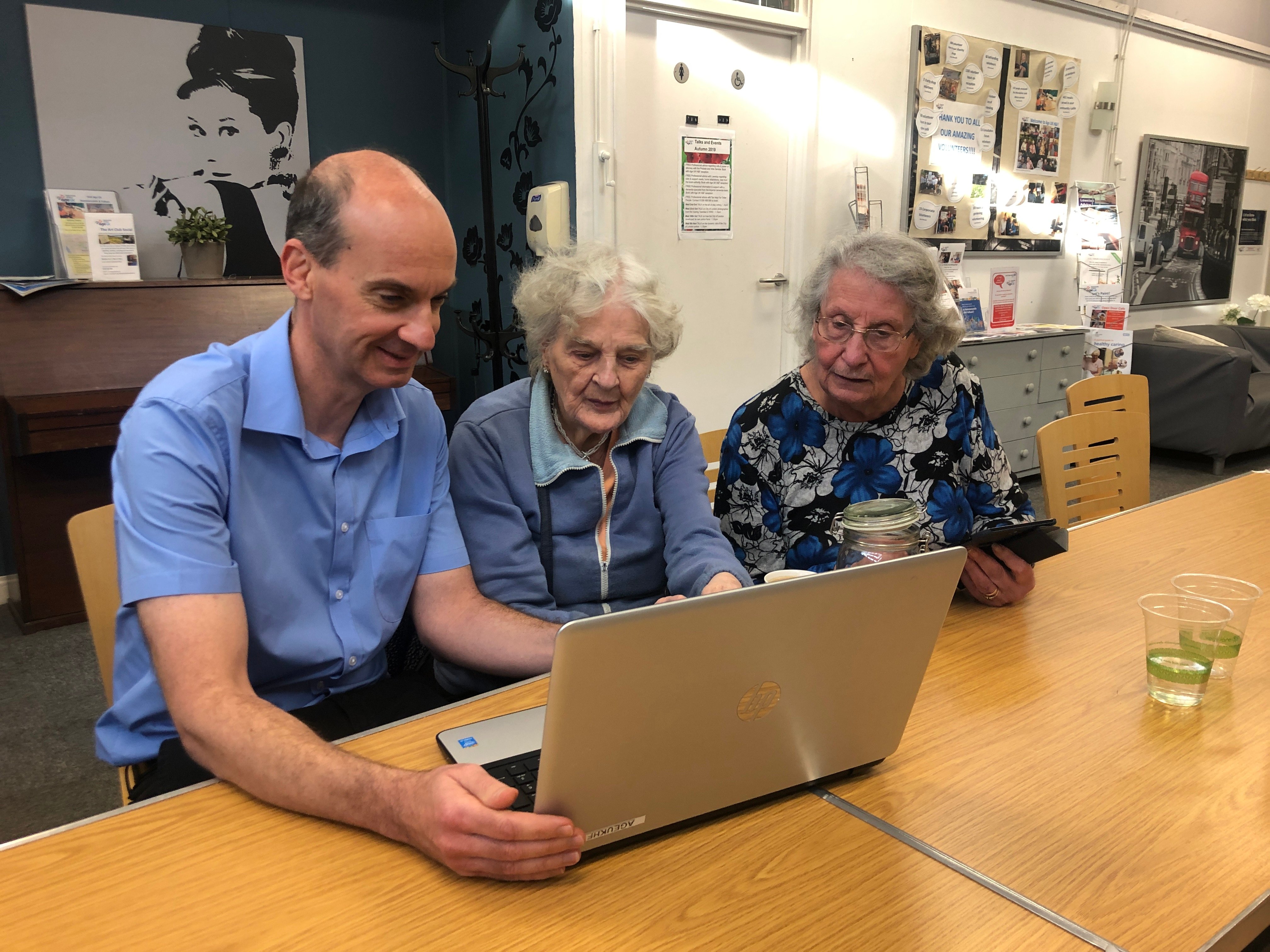 Today, digital skills can help you with everyday living, from booking a doctors appointment to ordering your food shopping. The Government's digital by default agenda means that digital skills are even more important for those everyday activities from managing and claiming benefits to paying for car and council tax.
I need help what, can I do?
Whether it is using email, setting up a new tablet, completing a form online or more advanced digital queries, we can help! If you would like to learn digital skills, we offer flexible sessions based on what you would like to learn, at a pace that suits you.
To book a FREE session, call us on 0207 386 9085 or email at digital@ageukhf.org.uk or for more information visit our computer and technology page
Why not get started now? Register for FREE self-paced training with Learn My Way.
How can I help? Volunteer to help others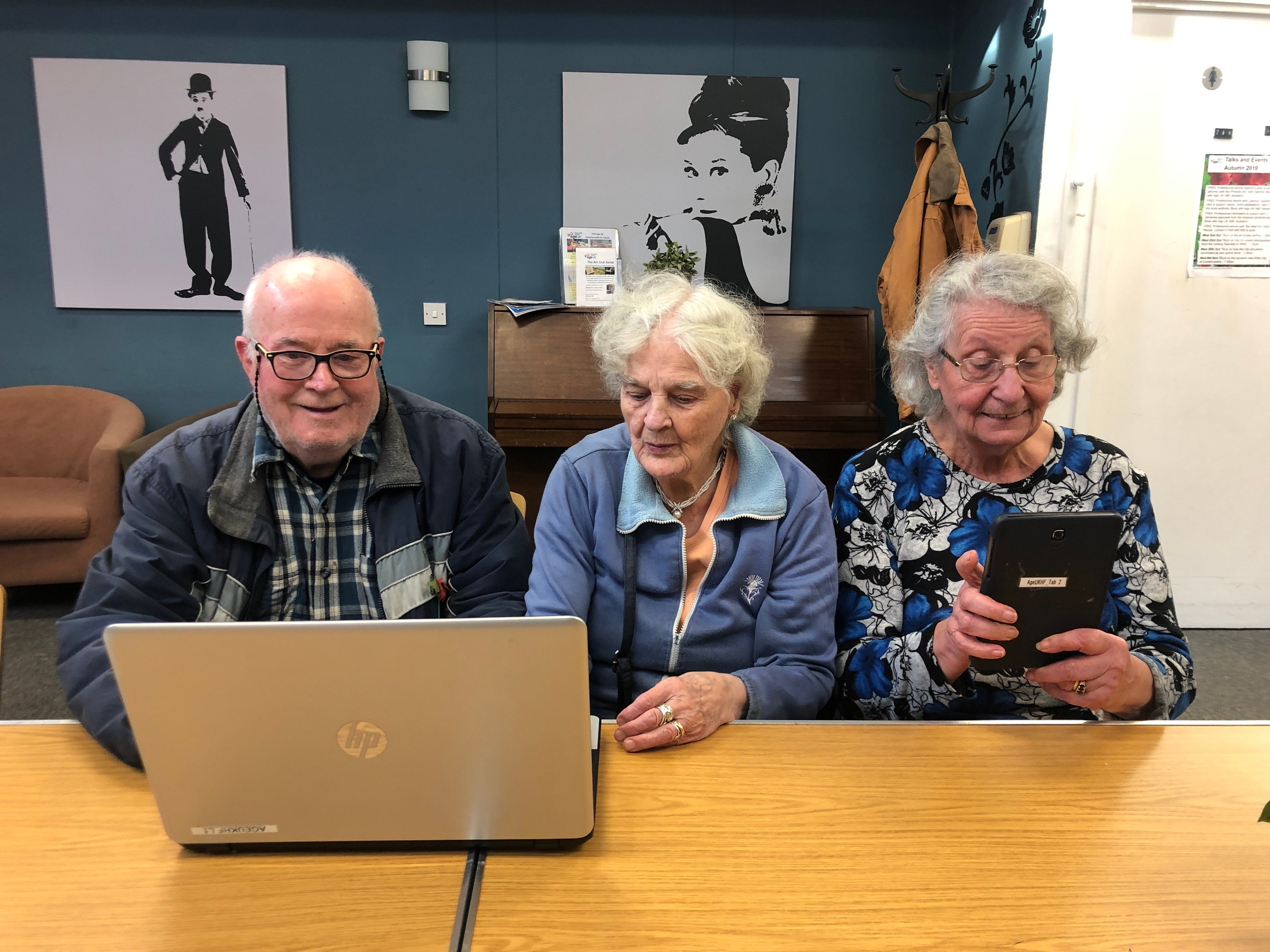 As a Digital Champion for our Staying Connected project, you will be supporting older people in our borough and will personally make a difference to the lives of those who are being digitally excluded! If you are patient and care about your community whilst able to spare a few minutes of your time to help someone, simply apply here. You don't need to be a technical expert, as most of our clients are beginners, so if you have basics digital skills and a desire to help others, we'd love to hear from you.
Why is the Staying Connected Project so important?
Many of us use digital technology without even realising it, while others are missing out on its benefits without even knowing it. In Hammersmith and Fulham, an estimated 12% of our residents (20,497 people) have never used the internet and this is just one of the areas we aim to tackle through this project. We are committed to providing the necessary skills to "digitally include" and empower people who can be disconnected from the modern digital world. Having digital skills will assist in our fight against reducing loneliness and isolation, whilst improving communication, health and wellbeing, and providing access to information and services across the borough.
Upcoming community events
We regularly run digital skills events across the borough from sheltered housing blocks to community centres.
If you'd like us to come to you and run an event to help show people how to stay connected and get online then get in touch with: digital@ageukhf.org.uk
Our upcoming events are:
Wednesday 4th March – 2pm - Thomas Lee from Met Police is giving a talk on Scam Awareness at Age UK Hammersmith and Fulham, 105 Greyhound Road, W6 8NJ. OPEN TO ALL.

Friday 6th March - 11am - Olive House outreach session. For Olive House residents only.

Friday 6th March - 2pm - Deafblind UK training on assistive technology at Age UK Hammersmith and Fulham, 105 Greyhound Road, W6 8NJ. OPEN TO ALL.

Friday 13th March - 10am - Hammersmith Community Gardens Association. For HCGA members only.

Friday 20th March - 2pm - Elgin Court outreach. For Elgin Court residents only.

Tuesday 31st March – 2pm - Session at Gibbs Green tenants hall. For Gibbs Green tenants only.
For more information about any of these events or to express interest contact: digital@ageukhf.org.uk or call us on 0207 386 9085.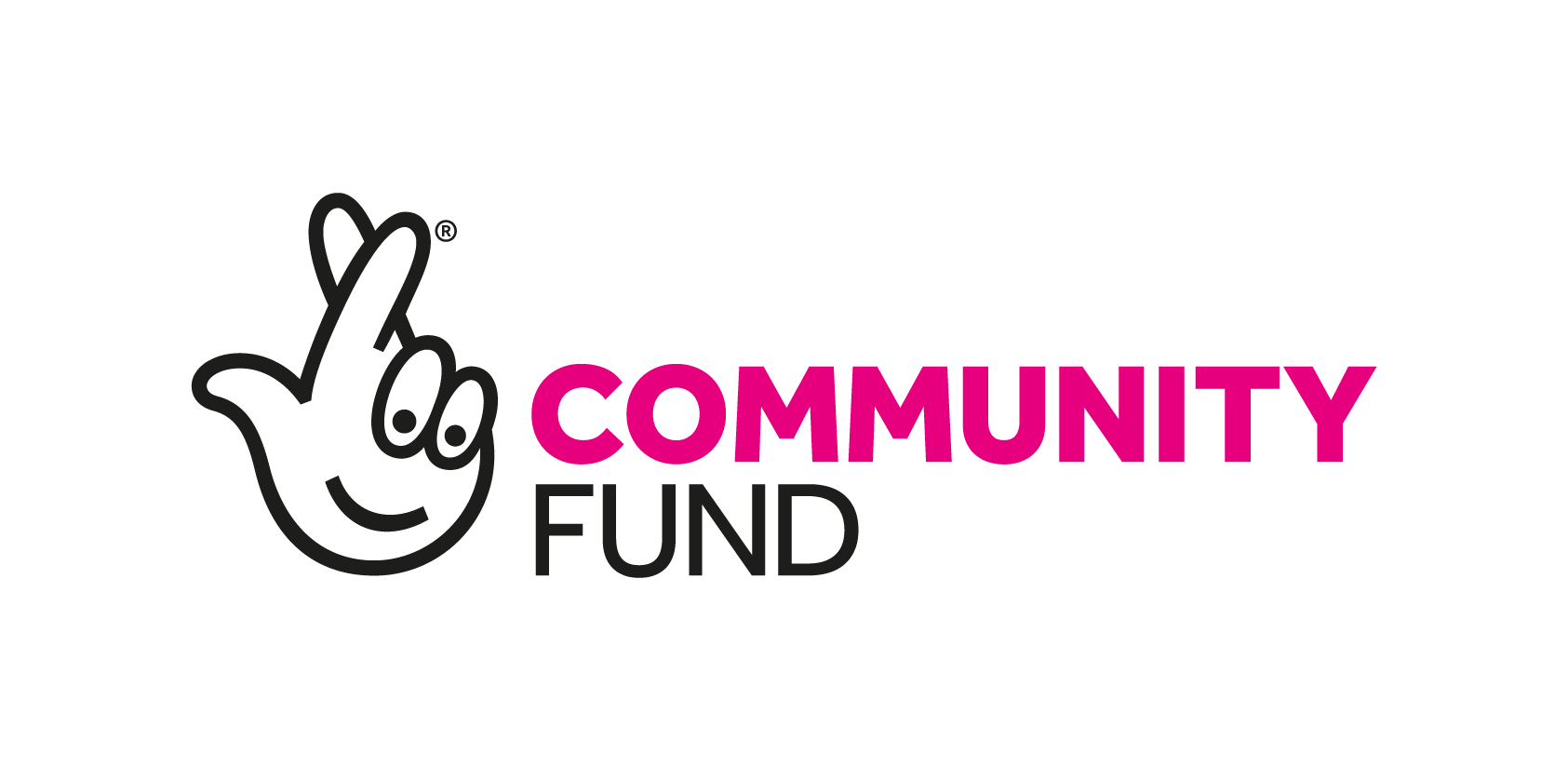 Contact the digital team
To find out more or book a session contact our digital team on: 020 7386 9085 or send an email to: digital@ageukhf.org.uk