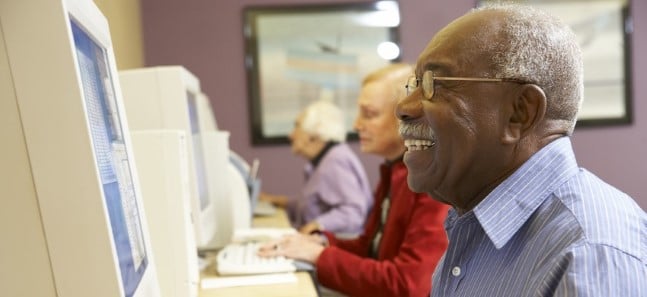 Age UK Hammersmith and Fulham is a great place to work. Could you bring your skills to our team? See our latest vacancies below.
Working for Age UK Hammersmith and Fulham
Age UK Hammersmith and Fulham is a local independent charity. We help older people in Hammersmith and Fulham, offering activities, events, befriending and information. It's a great place to work if you really want to make a difference in people's lives.
If there are no current vacancies listed below, please take a look at the other ways you can get involved with us.
Fundraising Manager
Home-based
Hammersmith, Greater London
Check commute
£30,000 - £35,000 per year
Permanent, Full-time
We are looking for an experienced and talented Fundraising Manager who can develop and execute an effective fundraising strategy to deliver growth across a wide range of existing and new income streams.
You will have the proven ability to research and develop winning fundraising applications, negotiate sponsorship deals and develop and maintain positive relationships with donors. A natural multi-tasker, you will have the flexibility to manage a varied workload, juggling responsibility for meeting bid deadlines, ensuring delivery of fundraising events, reporting to funders and managing key corporate accounts. With attention to detail and excellent written and verbal presentation, you will also have the negotiation and project management skills to co-ordinate the production of complex bids and budgets.
Age UK Hammersmith and Fulham works to improve the quality of life and enhance the status and influence of older people. Between now and 2022, we intend to diversify our income, particularly from unrestricted sources, to sustain and develop our work. The Fundraising Manager role is a new management post, working closely with the CEO and sitting on the Fundraising Committee with Trustees.
Job Description and Person Specification
To apply, please send us your CV and cover letter.
---