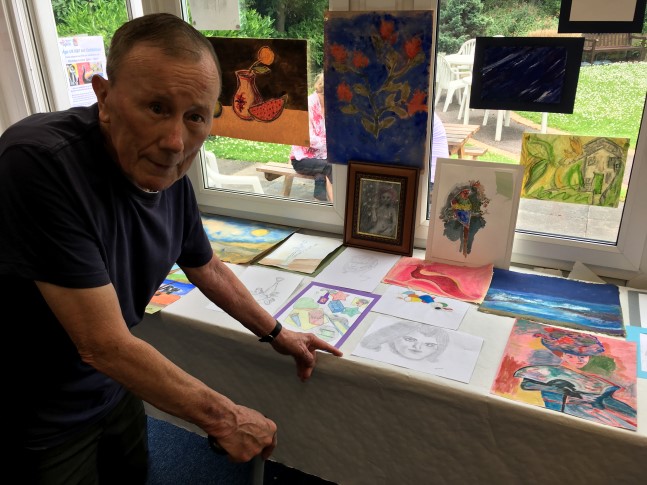 This page is regularly updated with the latest talks and special events. Contact us with any suggested topics or activities you'd like added to the schedule
Upcoming events
FREE Professional advice regarding wills and power of attorney
Appointments are now available on Fridays for FREE professional advice regarding wills and power of attorney. For dates and to book one of the 15 minute appointments with the Probate and Wills Service call 0207 386 2657 or email peter
@ageukhf.org.uk
FREE Professional advice regarding tax
Appointments are now available for FREE professional advice regarding tax with Tax Help For Older People — Contact 01308 488 066 to find out dates and to book.
FREE Professional advice regarding care and support needs, home adaptations and help from the local authority
Appointments are now available on the last Friday of each month for FREE professional advice regarding your care and support needs, home adaptations and help from the local authority. Sessions start from Friday 27th September and are delivered by Lawstop. 20 minute private consultations are availble 11am-1pm by calling us on 0207 386 9085 to book.
27th September / 25th October / 29th November
Trips and Days Out
We occassionally organise day trips on Wednesdays to places of interest. If you'd like to find out more about available trips and to book then contact Peter on 020 7386 9085. Upcoming trips include:
Wednesday 25th September - Rottingdean / Saltdean day out - £10 return in our minibus
Wednesday 9th October - Houses of parliament tour - £2.50
Creative Writing Group - U3A
This new group runs once a month on Wednesdays and is free to attend. If you'd like to try out creative writing why not come along to this friendly supportive group 2pm-4pm.
Wednesday 18th September
Wednesday 16th October
Wednesday 20th November
FREE Talks
Join us on Wednesdays for FREE talks taking place at our centre on 105 Greyhound Road W6 8NJ. Why not join us for a nice lunch followed by an afternoon tea talk. Contact Peter on 0207 385 2657 for info. Subjects covered include presentations from the local Citizen's Advice Bureau, legal and financial issues, London and local history, discounts for older people, housing rights and many more.
Wednesday 23rd October - Fred Tibbs, City of London photographer from the roaring Twenties to WW2 - 1.45pm
Wednesday 30th October - How the City of London developed its own police force - 1.45pm
Wednesday 6th November - The dynamic role of the City of London police - 1.45pm
Wednesday 13th November - Inspirational True Life Stories by David Hewett - 1.45pm
Wednesday 20th November - 'The Grow Well' Gardening Project with Ravenscourt Park Gardening Team - 1.45pm
Wednesday 27th November - LBHF Council Tax Team Presentation - 1.45pm
Back on Track -Tea, Cake and Talk

Thursdays at 11am-12.30pm - Starting from Thursday 7th November
Location: Age UK H&F, 105 Greyhound Rd, W6 8NJ
Tea, cake and talk is a 10 week group of interactive sessions which could help you with common difficulties such as stress, low mood, worry and panic, and learn techniques to cope. The group offers a relaxing and warm environment, and there is a break in every session to enjoy some tea, biscuits and to get to know others!
To express interest or to book call 0207 386 9085
Visit from Thomas's School in Fulham
For upcoming dates for our intergenerational afternoons with Thomas's School in Fulham at our Greyhound Road Activity Centre contact Peter on 020 7386 9085.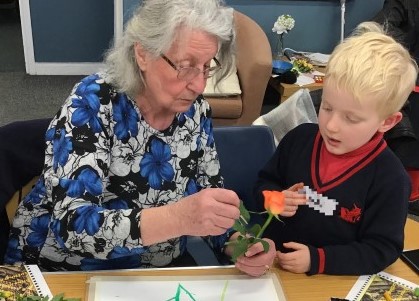 Thursday Documentary Film Club
The free documentary film club occurs in our library which seats 20, has a large screen and overlooks a garden. If desired there is lunch beforehand at £4 for a home cooked main course.
All documentaries start at 2pm - Everyone welcome.
Schedule includes:
| | |
| --- | --- |
| Thurs 26th Sept | Walking in Varanasi India |
| Thurs 3rd Oct | Myths of Nelson's Navy |
| Thurs 10th Oct | The History of Broadmore Hospital |
| Thurs 17th Oct | Underwater universe of the Orda Cave |
Fulham Football Club Sporting Memories Social Club for people with memory loss and their carers. Have lunch with other sport fans and tell them your favourite sport story. 12pm-2pm with a free lunch. Call Peter to book on 0207 386 2657. The group meets on the last Wednesday of every month.
Contact Peter for more information on 020 7386 2657