Annual Review lite
Published on 31 October 2019 02:42 PM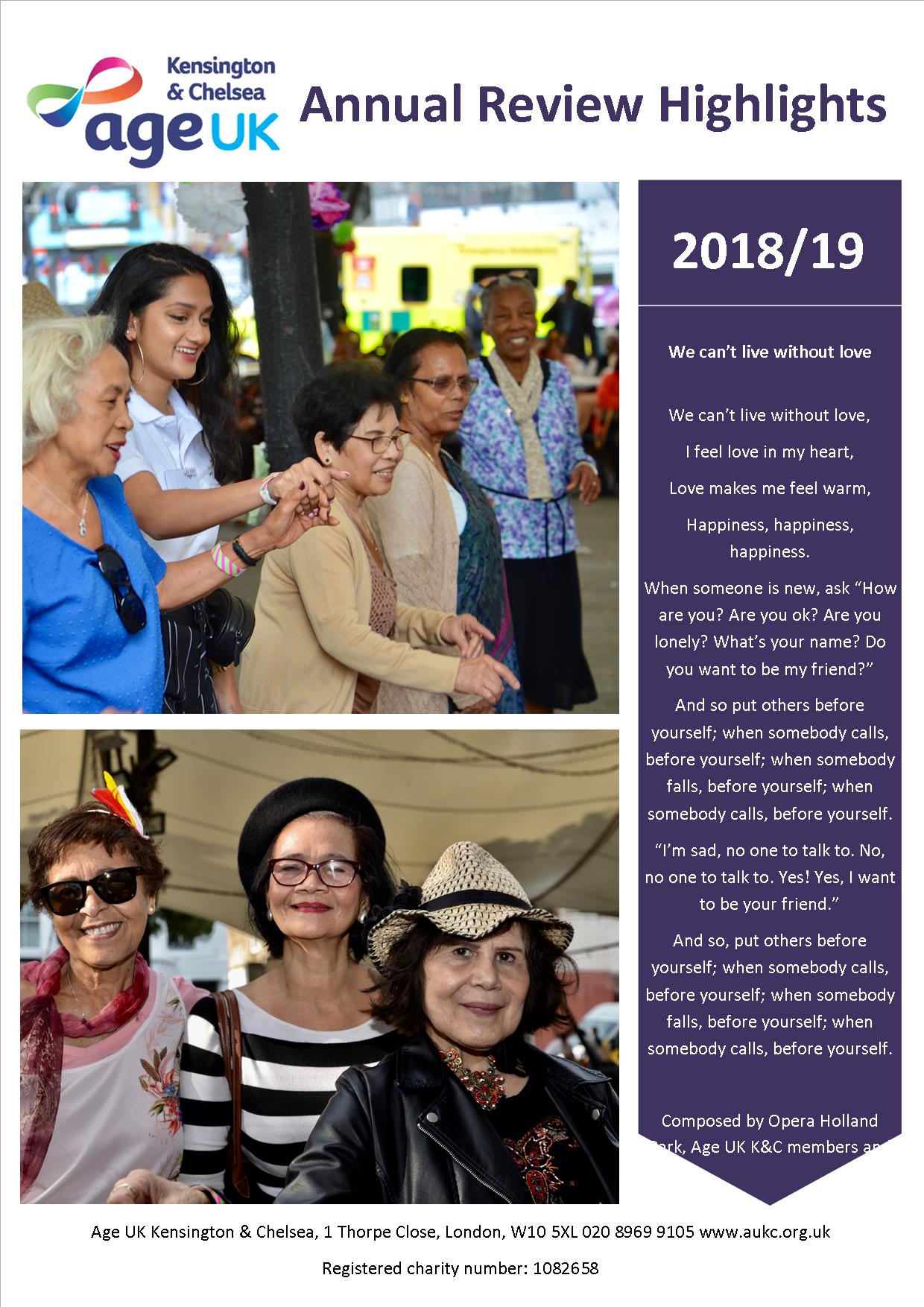 Age UK Kensington & Chelsea held our Annual General Meeting on the 28th of October 2019, which was a great success.
Several of our staff members gave a brief presentation of their area of work. Giving an overall view of the organisation and what we have accomplished this year.
We also created an annual review lite to give a highlight of the year so far.