Royal Parks Half Marathon 2019
Published on 12 September 2019 02:44 PM
Age UK Kensington and Chelsea took part in the Royal Parks Half Marathon 2019! This is the first time we have taken part in this fantastic event. We had 11 amazing people running on our behalf, some of whom also volunteer with us.
It was a day filled with a lot of sprit, our runners did an amazing job running as all finished within the two and a half hour mark. We at Age UK Kensington and Chelsea are so proud of them.
The Royal Parks Half Marathon is an annual event that boasts 11 years of providing this experience. The half marathon is a 13.1 mile journey that takes in London's world famous landmarks, and four of the eight London Royal Parks. (They are Hyde Park, Green Park, St. James's Park and Kensington Gardens.) This event is not just for the runners, it is also for the spectators to have fun.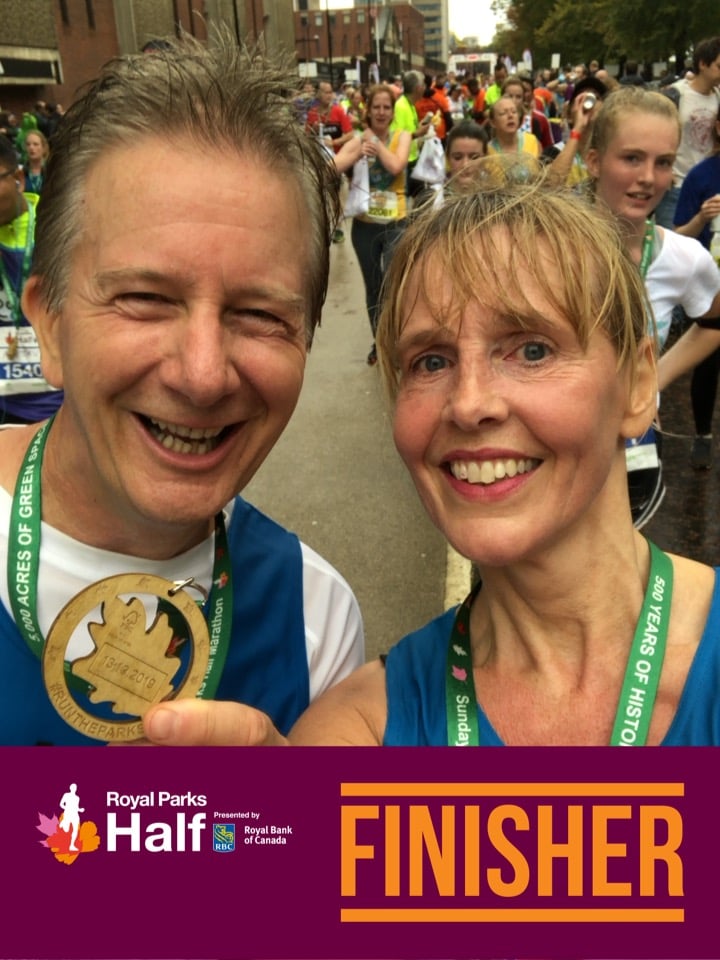 Graham and Kirsty are two of the runners who took part in the Royal Park Half Marathon 2019. They have previous experience in running marathons and half marathons and this year they have ran on behalf of Age UK Kensington and Chelsea.
"We believe that with an increasingly aging population everyone needs more support as they become older, whether that's with getting advice or just having someone listen & talk to them. Age UK provide a great service and provide assistance in the local community and that makes a real difference to people's lives and reduces the isolation that many older people have nowadays." G.
"Age UK do a fabulous job in looking after our ageing population whether it's giving care in their own homes, holding community group activities or reducing social isolation." K.
We really appreciate all the hard work that goes into the preparation of this run, the event itself and the funds that all 11 runners are raising for us. For more pictures of the event please check out our social media; Twitter, Instagram and Facebook.