New beauty service at The Peartree Centre
Published on 08 January 2019 04:16 PM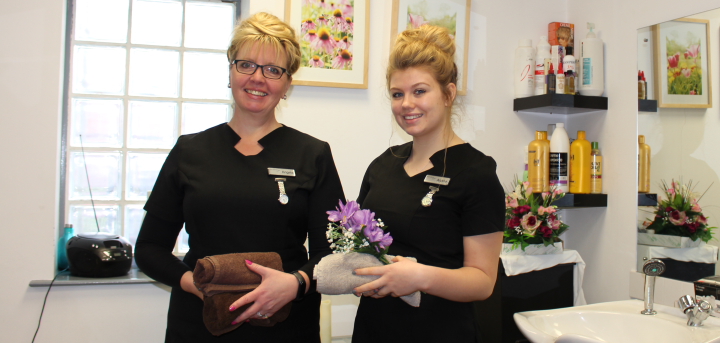 Angela and Alysha now offer special rates for manicures and pedicures to Age UK Milton Keynes clients
We are delighted to announce that older people can now enjoy a bit of pampering by Beauty Infusion at special reduced rates. This new service is in addiiton to the professional hairdressing service provided by Tabitha and Tracey on alternate Mondays and every Tuesday at our centre in Peartree Bridge.
Fully-trained beauty thereapists Angela and Alysha offer special rates for manicures and pedicures to Age UK Milton Keynes clients. Other treatments such as mini facial, luxury facial, eyebrow waxing/lash and brow tint, Swedish massage, Reflexology are offered by mobile appoinment.
Price list for Age UK Milton Keynes clients
Call Alysha on 07512 422 159 for all enquiries and bookings.
Visit the Beauty Infusion website at www.beautyinfusion.biz