Elvis was in the building!
Published on 05 September 2019 11:40 AM

Lunch club members were treated to a spectacular show
Lunch Clubs Co-ordinator Andy James works hard to ensure everyone who attends our Peartree Centre lunch clubs enjoys their time with us. As well as the delicious hot meal and the chance to catch up with friends, club members are occasionally treated to a little bit of "showbiz" and on Wednesday 4th September they were in for a treat!
Andy had arranged for an hour of fabulous music entertainment by Elvis impersonator "Pete", all the way from Argentina!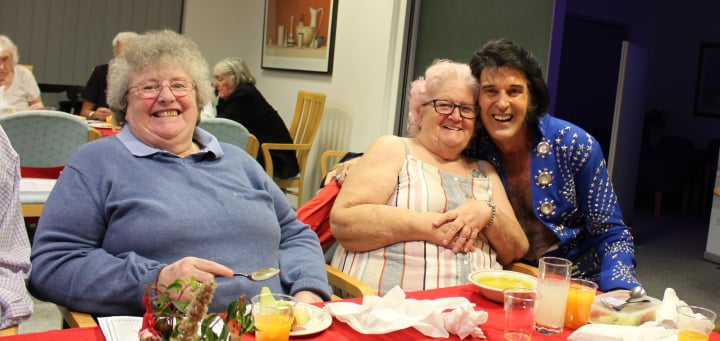 Carol and Janet are huge Elvis fans and say Pete "was absolutely brilliant".
We run seven lunch clubs in Milton Keynes. Find one near you by calling 01908 550700.