Fun launches Dementia Action Week
Published on 20 May 2019 01:00 PM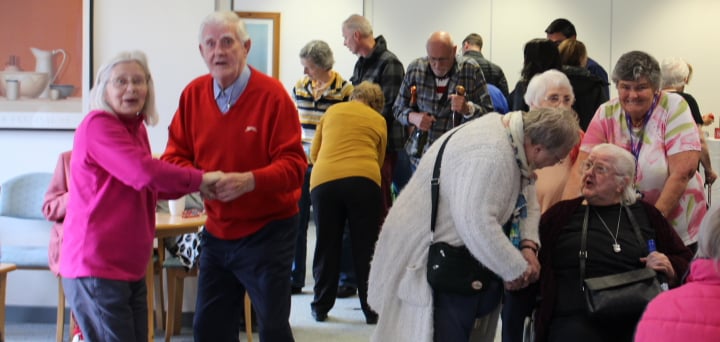 We're supporting Dementia Action Week by having fun!
Peartree Memory Clubs Co-ordinator Di Broadbent and her team of enthusiastic volunteers put together an afternoon of old fashioned fun on Saturday 18th May. The event, which was held at The Peartree Centre, was a marvellous reminder that people of all ages can enjoy taking part in low-tech games, sipping tea and scoffing cake. And there's always plenty of good natured chat and the sharing of jokes to stop you feeling lonely.
Research continues to suggest that social interaction and group activities can have a beneficial effect on people with a diagnosis of dementia. The Nostalgic Fun Afternoon was held to launch Dementia Action Week 2019 which runs from Monday 20th to Sunday 26th May. Many of Age UK Milton Keynes' clients are able to live independently and make more of life because of the services and support we provide to them and their family. A growing proportion of our clients are living with the effects of memory loss and other long-term health conditions.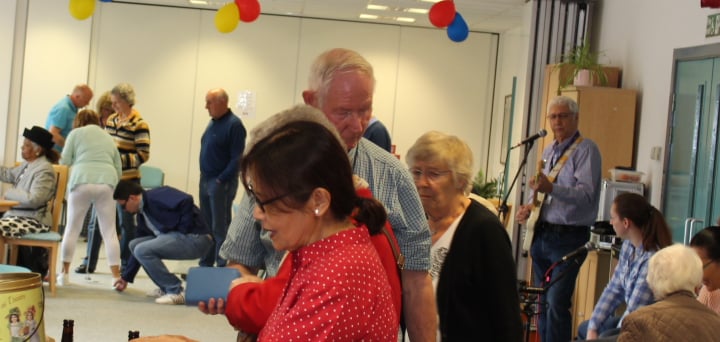 Lunch Club member Margaret came along to the Nostalgic Fun Afternoon with a friend and says there were some fantastic cakes on offer and she especially enjoyed the live music by Dick Evans and daughter Catherine. Sue brought her grandchildren and was delighted that they enjoyed the 2.15 Peartree Derby (a hobby horse race played with two dice) as much as the adults who remembered playing it in the 1950s. There was much praise for the Swing Time MK dancers, and the coconut shy and hoop-la stall were doing brisk business right from the start.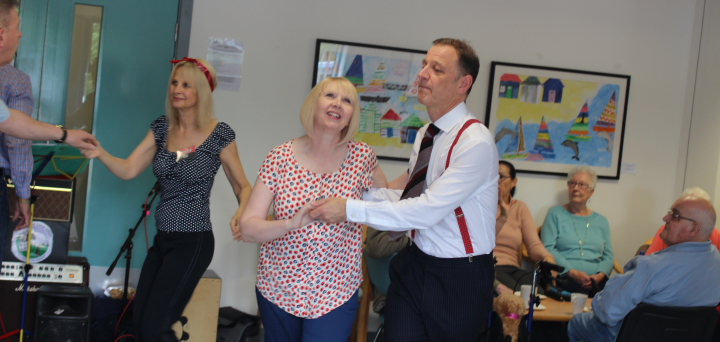 Thank you to everyone who supported this event and we hope you enjoyed it as much as we did. Please find out more about our two Peartree Memory Clubs if you, or someone you care for, has a diagnosis of dementia and lives in Milton Keynes. The clubs are an opportunity for people to chat to others in a friendly, supportive environment and to take part in group activities that they might not otherwise get the chance to. And whilst our club members are enjoying the companionship of our clubs their carers get a break for two or three hours.