Panto time at Peartree
Published on 06 January 2020 03:27 PM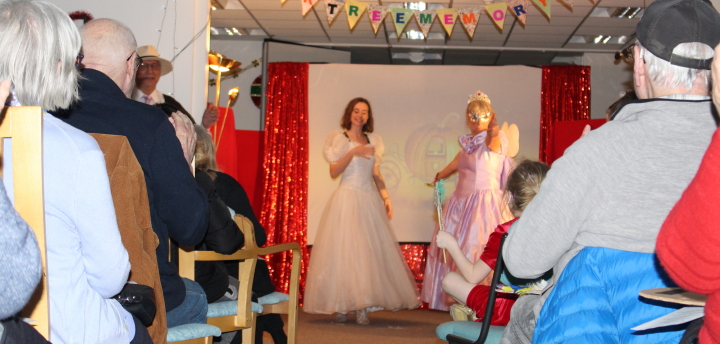 Dementia-friendly version of Cinderella goes down a storm!
After weeks of rehearsing, sewing costumes and making props Di Broadbent and her team of volunteers were ready to step into the spotlight and perform the show. Their shortened version of Cinderella included all the classic characters and the same familiar plot, but was especially tailored for an audience with a diagnosis of dementia. On Friday 3rd January our intrepid amateur cast, made up of mostly first-time performers, created a magical spectacle that included all the important elements of panto: a cross-dressing Prince Charming, three ugly stepsisters and some fantastic visual gags that depended on cardboard boxes and bits of string.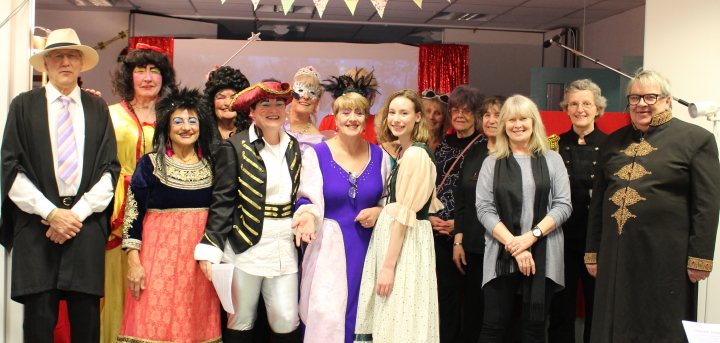 Musical accompaniment was provided by Maestro Dick Evans (who was also the narrator) and icecreams were served old-fashioned style during the intermission by Andy James.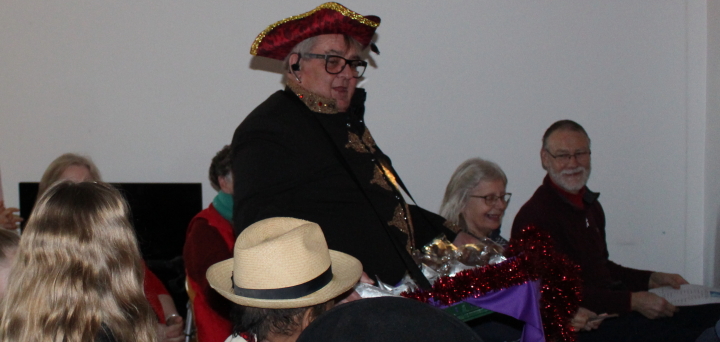 After the show the whole audience joined in a rousing Christmas sing-song and tucked into a delicious buffet. Thank you to all our volunteers and supporters whose teamwork and enthusiasm continue to make this kind of event possible.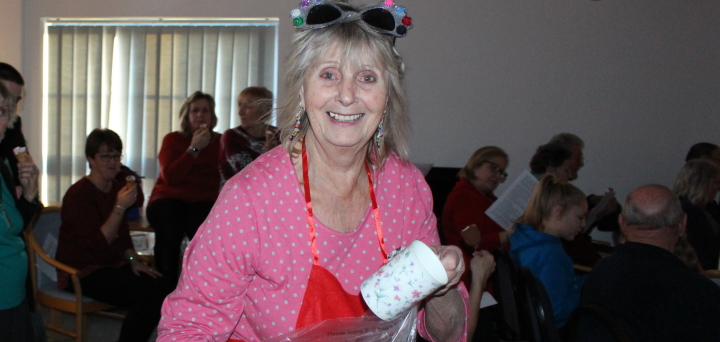 The warmth and friendship provided by the Peartree Memory Club, week in week out, makes a huge difference to our clients. The beneficial effects of taking part in stimulating activities and being encouraged to "join in" are known to last for the rest of the week, helping people with dementia feel calmer and happier.
Find out more about the two Peartree Memory Clubs.