New Movement to Music in Portishead
Published on 05 September 2018 03:00 PM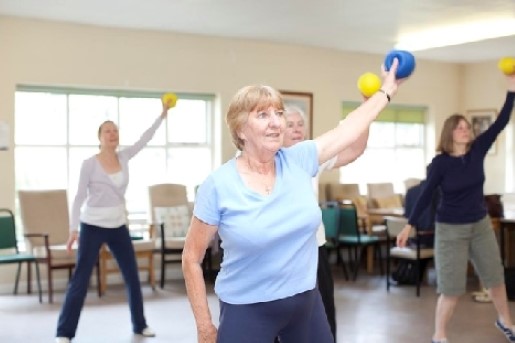 Want to keep active in a fun way? Then Age UK Somerset's new Extend Movement to Music class in Portishead may be for you! This is an exercise class for anyone over 60 which combine's gentle aerobic exercise - some seated but mostly standing - some great music and some choreographed dance moves. But attendees don't have to worry about keeping up, the moves are easy, the class caters for any ability and the emphasis is very much on fun!
The sessions which are part of the Charity's Ageing Well service, will be run by a fully trained but friendly instructor, and promises to be great for staying in shape, improving mobility and posture and general well-being. Not only will you look forward to coming each week, you might enjoy meeting new people too.
The classes will run every Monday at Avonway Hall, Portishead, 11.45am-12.45pm starting 10th September. Each session costs £4 on a pay as you go basis. Booking isn't required, but if you have any questions please contact Nikki Smith on 07530 777895 or email Nikki.smith@ageuksomerset.org.uk .