Age Friendly Award Returns
Published on 27 March 2019 06:31 PM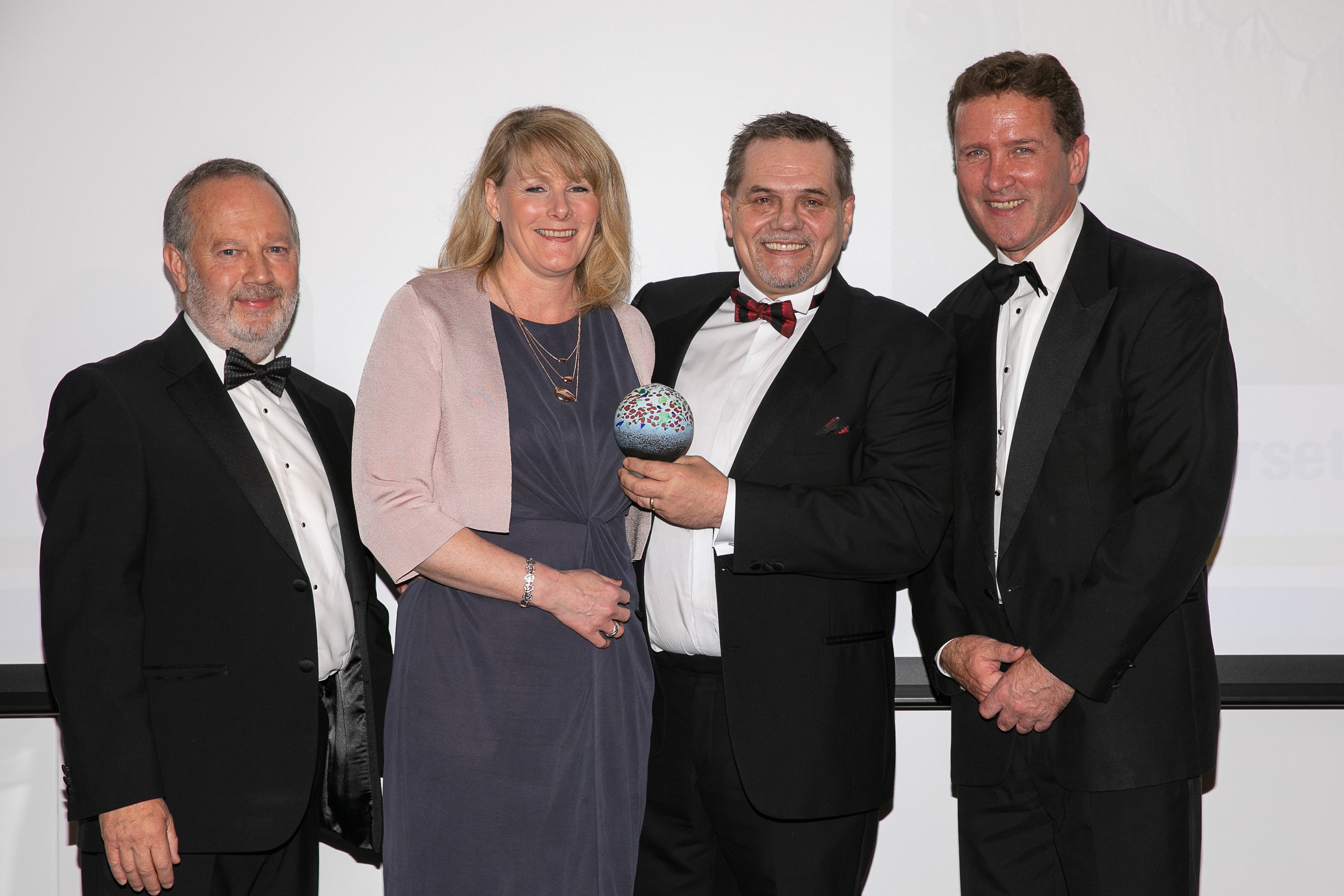 Last year, as part of our 70th Anniversary celebrations,we were given the opportunity to sponsor an award at the Bristol, Bath and Somerset Tourism awards to bring older people's needs to the forefront. Due to the tremendous support the Award received and recognition of the relevance of older people's needs in light of our growing older population especially in Somerset and North Somerset, the Age Friendly category is once again being included in the Awards.
The winners of the Age Friendly Award were announced at a prestigious ceremony in November with the Gold going to Pickwicks Country Kitchen in Wells (owners Jayne & Alan Hicks are pictured), Silver to Curzon Cinema in Clevedon and the Bronze Award to Walkers Farm Cottages, Stathe.
If you are, or know of, a restaurant, hotel, café, attraction or venue in Somerset that has "considered the needs of older visitors and go out of their way to create a positive experience for those in later life" direct them to the Somerset, Bristol and Bath Tourism Awards website (www.somersettourismawards.org.uk) for full details on how to enter and the simple entry form. The closing date for entries 30th April but if you enter by 29th March and score over 75% you are guaranteed a judging visit.