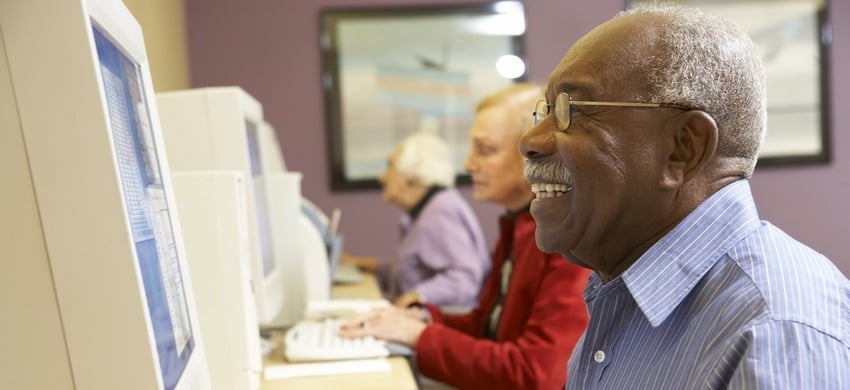 We're a local charity working in the community to support older people, their families and carers. We want everyone to be able to love later life.
Who we are
We are an independent local charity working with and for older people across the borough to serve and promote the interests of all older people in Barnet, from all walks of life and ethnic communities.
Age UK Barnet, formerly Age Concern Barnet, was formed in 1999 to bring together Age Concern charities in East Finchley, Hendon and Friern Barnet. For over 40 years all three provided services in the Borough of Barnet.
We are affiliated to the national Age UK charity and registered with the Charities Commission. We are governed by a Board of Trustees, who are responsible for the effective running and direction of Age UK Barnet. We have 32 dedicated staff and over 200 volunteers helping us to deliver services, inforrmation and activities for older people in Barnet.
Our purpose, vision and values
Our policies and strategies
Read our annual report
Where you can find us
Our main office and day centre is based at the The Ann Owens Centre, Oak Lane East Finchley N2 8LT.
Age UK Barnet leases the Ann Owens Centre from The Finchley Charities (The Finchley Charities' estates also include Fuel Land Allotments and sheltered housing units Wilmot Close, Homefield Gardens and Pewterers Court)
How we are funded
As an independent charity we are responsible for raising our own funds. We receive contract income and grants for some of our activities and rely on the generous support of local people. If you want to help us ensure that our services remain available you can donate or support us in many ways.
Download our services leaflet