Finding Your Feet Service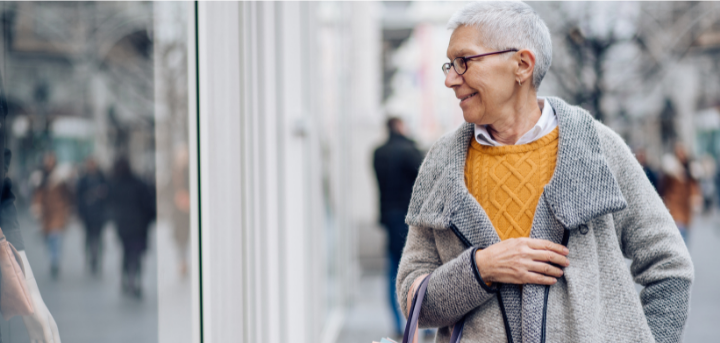 Please note, this service is not available outside Age UK Barnet - Head Office's catchment area.
Older people who have lost confidence about going out are matched with volunteer walking buddies who will help them to venture out again and resume their regular activities.
Who is this service for
- People who were independent and got around easily before the pandemic but have just lost confidence after long periods being confined to the home on their own.

- People who need some support after a fall. We cannot match volunteers with people who need a Falls Clinic referral but needing a walking frame or walking stick is not a barrier to referring on to the service.

Deborah from our Falls Prevention team says: 'Maybe someone used to the bus to the shops for the afternoon without a second thought but are now afraid to leave the house because they're worried about tripping on uneven pavements.'
What happens after a referral?
* Our falls prevention expert Deborah will visit the person's home to assess their mobility and provide exercises to build strength before they're ready to venture out.

* Then they will be matched with a trained volunteer to go out on regular walks together. The idea is that over a period of 4-6 weeks, they'll gain enough confidence to get back into the world again.

'They'll start with short walks, which might be to the front gate and back, but will build towards an agreed goal, whether it's going to the local shops, the park or attending a coffee morning,' says Becky, who is coordinating the scheme. 'The idea is that they get to where they were before losing the confidence to go out.'
How to refer someone
If you or someone you know needs some help getting back out there, please give Becky a ring on 0208 150 0967 or email rebecca.bayne@ageukbarnet.org.uk
Volunteer
If you'd like to support the Finding your Feet service and become a volunteer walking buddy, please check out the link on our Volunteer for us page