Ann Owens Centre and Deborah Lodge
We provide a relaxed, fun environment to mix with others and participate in a wide range of activities and muscial events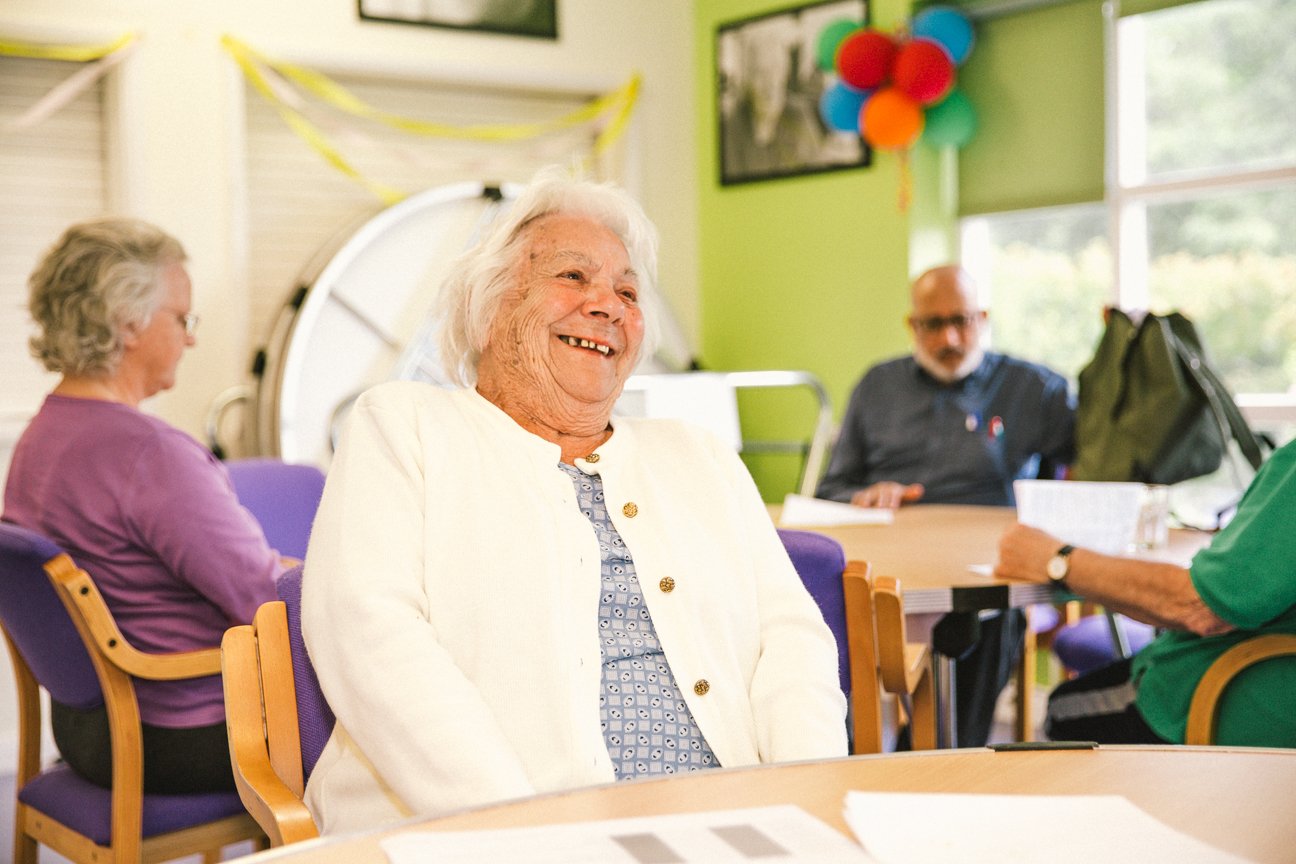 Covid update: We are unable to offer our usual range of social groups and lunch clubs at the centre at the moment but we are working hard to resume our groups and events in a Covid-safe way.
Our activity centre in East Finchley provides a relaxed, fun environment to mix with other people over 55, and participate in a wide range of activities and musical events.
We have a daily programme of activities from gentle exercise to cookery classes plus film afternoons, games sessions, bridge, craft clubs, tai chi and sing-a-longs. .
Ann Owens Centre - Oak Lane, East Finchley N2 8LT
Deborah Lodge - 16 North Road, Edgware HA8 0UJ
Deborah Lodge has activities on Wednesdays and Fridays.
The Ann Owens Centre runs activities throughout the week.
On Monday, we run a nail cutting service (9am-1.30pm) Click here for more info. We also run cookery classes and gentle exercise.
On Wednesday, we have strength and balance exercise classes and low impact exercise - see our exercise section for more details.
On Fridays (10.30am-12.30pm) we have Crafty Friday sessions where participants can paint, draw, knit or make cards. Call 020 8432 1422 for more info. You can also have one to one help with your tablet or smart phone. Call 020 8432 1415 to book a session. We have a film at lunchtime from 12.45pm to 1.45pm and Tai Chi runs from 2-3pm. Call 020 8629 0269 or email info@ageukbarnet.org.uk for more details.
Tuesday and Thursday Club - activities