Activity clubs - Ann Owens Centre and Deborah Lodge
Our Activity Clubs provide a relaxed, fun environment to mix with others and participate in a wide range of activities and muscial events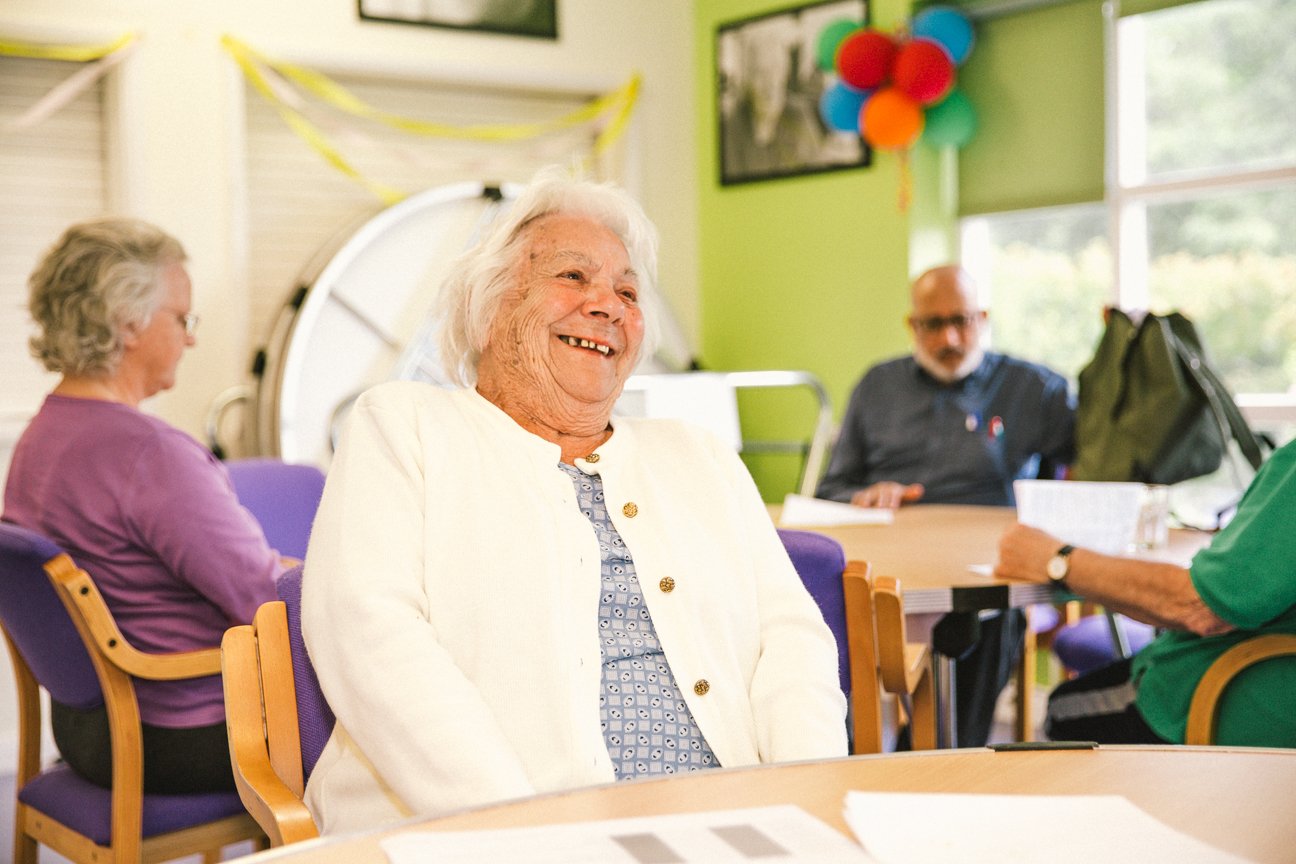 We run our clubs from Tuesday to Friday at one of two venues - in East Finchley and Edgware.
You can stay for the whole day, participate in activities or you can drop in for one or more of the activities of your choice. If you would like to book for the day, tea and chat or just lunch, email Christine or call her on 020 8432 1423. If you would just like to book an afternoon activity, email Howard or call him on 020 8432 1415.
All activities are appropriate for people with dementia but due to staffing, we are not able to provide personal care. However, clients are welcome to bring carers.
Ann Owens Centre - Oak Lane, East Finchley N2 8LT
The activity clubs run on Tuesdays and Thursdays at the Ann Owens centre in East Finchley. Stay for the whole day or drop in for an activity of your choice. We regularly hold musical events on a Thursday afternoon (see below for latest schedules)
10am tea and chat
11am-12pm gentle exercise
12.30pm freshly prepared lunch
1.30-3pm afternoon activities - click on the link below for a list of events and activities
Deborah Lodge - 16 North Road, Edgware HA8 0UJ
These activity clubs run on a Wednesday and Friday.
10am tea and chat
11am gentle exercise
12.30pm freshly prepared lunch
1.30-3pm afternoon activities - bingo, games, quiz
Costs for Ann Owens Centre and Deborah Lodge
£20 for full day with transport
£15 for full day without transport
For those who want to attend for part of the day:
£2 for morning tea and chat
£4 for exercise
£6 for lunch
£4 for afternoon activity
£5 transport
The Ann Owens Centre runs activities throughout the week. On Monday, we run a nail cutting service (9am-1.30pm) Click here for more info. We also run cookery classes and gentle exercise. On Wednesday, we have strength and balance exercise classes and low impact exercise - see our exercise section for more details. On Fridays (10.30am-12.30pm) we have Crafty Friday sessions where participants can paint, draw, knit or make cards. Call 020 8432 1422 for more info. On Fridays you can also have one to one help with your tablet or smart phone. Call 020 8432 1415 to book a session. Tai Chi runs from 2-3pm. Call 020 8629 0269 or email carolyn.ansell@ageukbarnet.org.uk for more details.
Tuesday and Thursday Club activities at the Ann Owens Centre East Finchley
Tuesday and Thursday Club - activities
Tuesday and Thursday Club - activities