Throughout the year we put on community events and fundraisers to help us raise awareness of issues affecting older people in the borough - or to raise money to run the vital activities and services that we offer to older people in Barnet. We are now running a mix of face to face events and live online events - some of which will be available to view after the event. If you or anyone you know might need help getting set up online we have volunteers who can help. Just contact us on info@ageukbarnet.org.uk or 020 8203 5040.
UPCOMING EVENTS
Power of Music event - 17 May 2022 (2-4pm)
We've teamed up with Barnet Carers to put on a music themed event during Dementia Action Week. And we're very excited that Grace Meadows from
Music for Dementia
will be joining us to talk about how music can change people's lives, particularly those living with memory loss. Lots of fun music inspired activities too at the Ann Owens Centre in East Finchley. Register on our eventbrite page
here.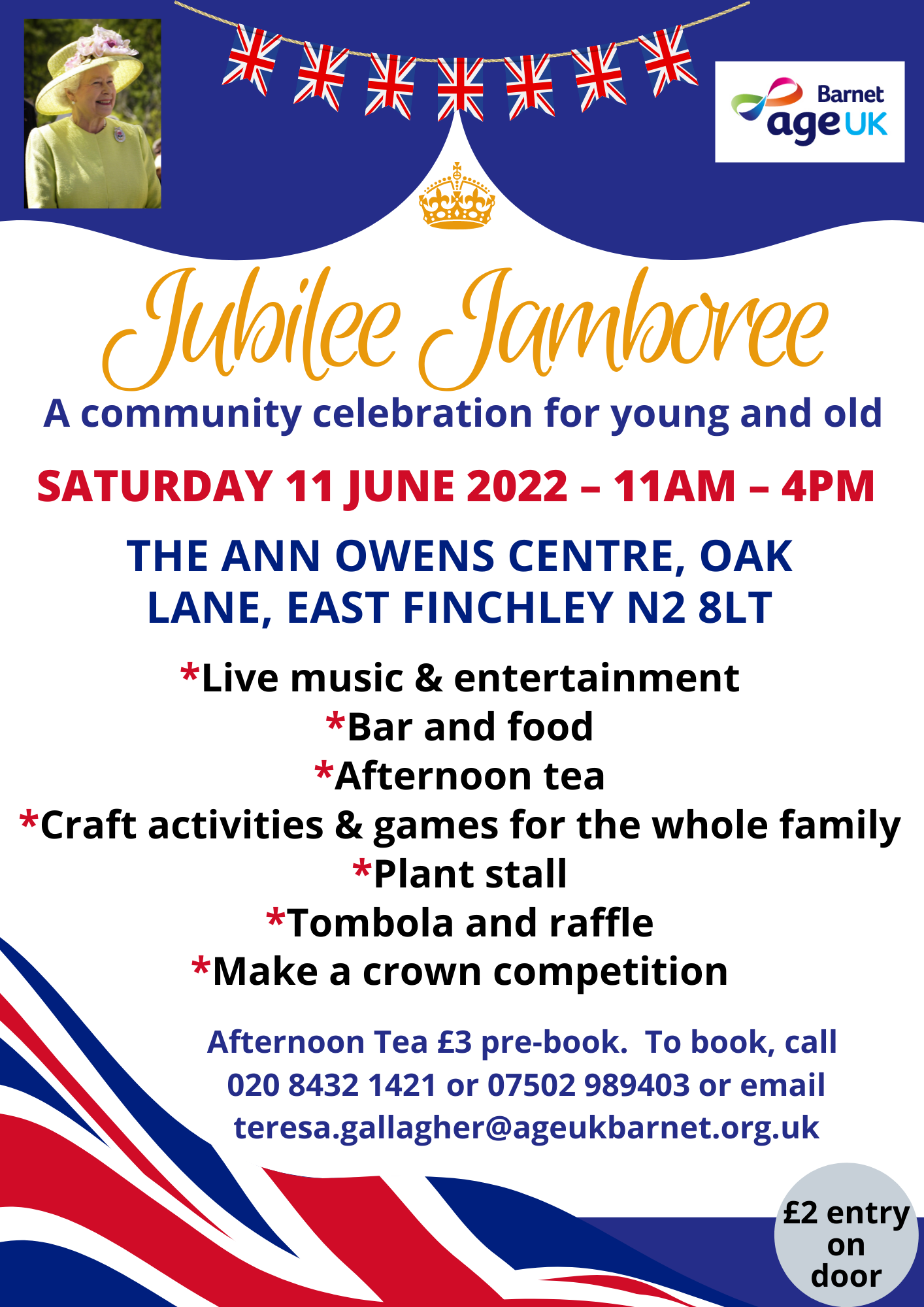 Online scams event - 28 June 2022 at 2pm
Everyone is a potential scam victim - all we can do is reduce our risk by knowing the way scammers operate and keeping up with the ways they might trick us into parting with our money. Lindsey, who heads up our Scams Prevention Service, will give you lowdown the latest scams in this fun and informative update. For more info and to register, send an email to scamsawareness@ageukbarnet.org.uk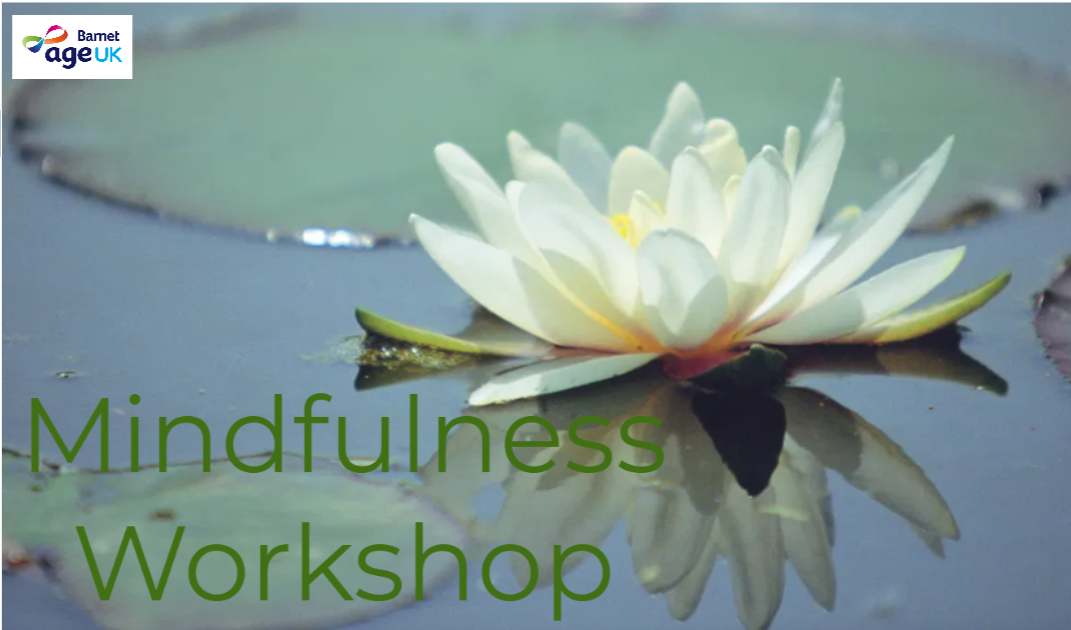 Mindfulness workshop - dealing with negative thoughts and emotions
We run regular mindfulness workshops throughout the year. For more information and to register an interest, please contact Fiona on fiona.cronin@ageukbarnet.org.uk or phone her on 07799 519314
PAST EVENTS
Talented young musician Joe Loveday performs some of your favourite Beatles tunes.
Wellbeing Q&A to mark Mental Health Awareness Week. Our trustee neuroscientist Catherine Loveday, Professor at University of Westminster, answers your questions on lockdown anxiety, sleep and why routine is so important in people with dementia.
A Musical Afternoon regular, Italian Tenor Yuri Sabatini's gives us a live performance, singing operatic arias, traditional songs and other popular tunes..