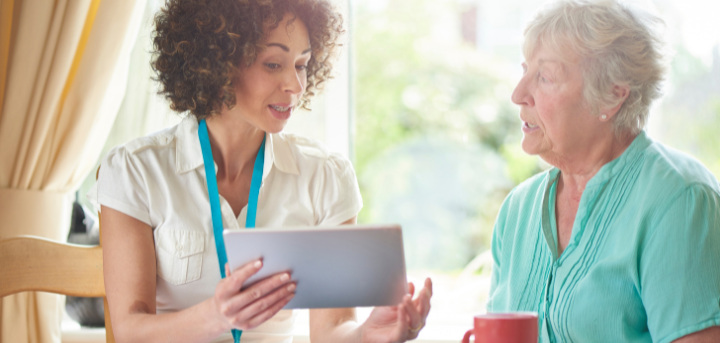 Age UK Barnet
The Ann Owens Centre
Oak Lane
London
N2 8LT
United Kingdom
Grants for older people in Barnet struggling to cope as living costs rise
Are you struggling to make ends meet? Rising utility bills and food prices getting too much?

Age UK Barnet is here to help!

We are distributing the new Household Support Fund, which is there to support older people currently facing financial challenges.

If you are:

* Facing financial hardship
* Over 55
* Living in Barnet
...you might be entitled to grants towards utility bills, food costs and also wider essentials.

Age UK Barnet is distributing the household support fund on behalf of Barnet Council which has been made available to County Councils and Unitary Authorities in England by the Department of Work and Pensions. This is to support residents over 55s most in need and to help with global inflationary challenges and the significantly rising cost of living.
Who is eligible for a grant?
* Living in the borough of Barnet
* Over 55 living with a long-term health condition and/or facing financial hardship
* Living in privately owned, privately rented, or social housing, but not in residential care.
* On a low income and with savings of less than £16,000, for which we will need evidence.

Note: we cannot consider applications from:
* Anyone living outside the UK
* Anyone in prison
What eligibility evidence will we require?
Acceptable evidence of low income includes:

* Pension Credit Guaranteed
* ESA Employment Support Allowance
* Jobs seekers
* Housing Benefit
* Council Tax support
* Universal Credit
If you are in receipt of the Higher Rate Attendance Allowance, Disability Living Allowance and Enhanced Personal Independence Payment and you have less than £16,000 you will also be eligible to apply for assistance.
Get in touch!
If you or someone you know is finding it hard to manage financially because of the current cost of living crisis or the ongoing impact of the Covid-19 pandemic, please get in touch. All conversations completely confidential.

Contact our Household Support team on 020 8203 5040 or email us on support@ageukbarnet.org.uk

On receipt of the information, a decision will be made within 2-4 weeks. All applicants will be informed of the result of the charity's decision usually within 28 working days of that decision.

Please spread the word! This fund is there to make life easier during these unprecedented times!
Application guidance notes - what we can and cannot fund
What can we help with or consider

o Energy and water bills.
o Support with food but mainly through food vouchers.
o The Fund can be used to provide support with essentials linked to energy and water (including sanitary products, warm clothing, soap, blankets, boiler service/repair, purchase of equipment including fridges, freezers, ovens, etc.)
o Wider essentials. This may include support with other bills including broadband or phone bills, clothing, and essential transport-related costs such as repairing a car (within reasonable costs), buying a bicycle or paying for fuel for reasonable travel.
o Individuals in receipt of some other form of housing support could still qualify for the other elements of the Household Support Fund, such as food, energy, water, essentials linked to energy and water and wider essentials.
o Help with housing related costs or arrears will be considered on a case-by-case basis


What we cannot fund
o The Fund cannot be used to provide mortgage support, though homeowners could still qualify for the other elements of the Fund (such as energy, food, water, essentials linked to energy and water and wider essentials). Where a homeowner is having difficulty with their mortgage payments, they should contact their lender as soon as possible to discuss their circumstances as lenders will have a set procedure to assist.
o Holidays
o Help with long term respite costs
o Paying off multiple debts