Fundraising for us is a great way of bringing colleagues, friends, family and neighbours together, as well as helping vulnerable older people who are lonely and isolated and in need of our services. These are people in your area, they might live across the road or maybe even next door.
Perhaps you could organise a coffee morning, sponsored dog walk or kids picnic, get a swear box on the go in the office or get people to sponsor you to stop eating chocolate for a week!
Or maybe you could sell something on eBay and give us the proceeds, or take part in a run and get your friends and family to sponsor you.
If you work for a business, why not organise a staff pub quiz, darts tournament or football match, with an entry fee to raise money for us? Could you match fund what's raised?
Whatever you choose to do, we can help market your event across our social media and on our website.
We rely heavily on the goodwill and support of local people and the business community to help us do that and greatly value every donation we receive.
Fundraising events coming up
The Big Knit 2021
For over 10 years people have kindly knitted and donated thousands of little hats for Age UK Barnet raising money through the national Big Knit campaign. The hats are worn by little bottles of innocent drinks which go on sale in stores around the country in November. For each hat that we send off, Age UK Barnet gets 25p from Innocent Drinks. Click here for info on Age UK Barnet's Big Knit Campaign
Charity Golf day - 2 September 2021
Royal Parks Half Marathon - 11 October 2021
Craft fair - late November 2021
Carol concert - December 2021
Quiz night - May 2022
Fundraising guides
Need some ideas about how you can support us. We have two guides - one for individuals and one for local businesses.
Fundraising guide for local businesses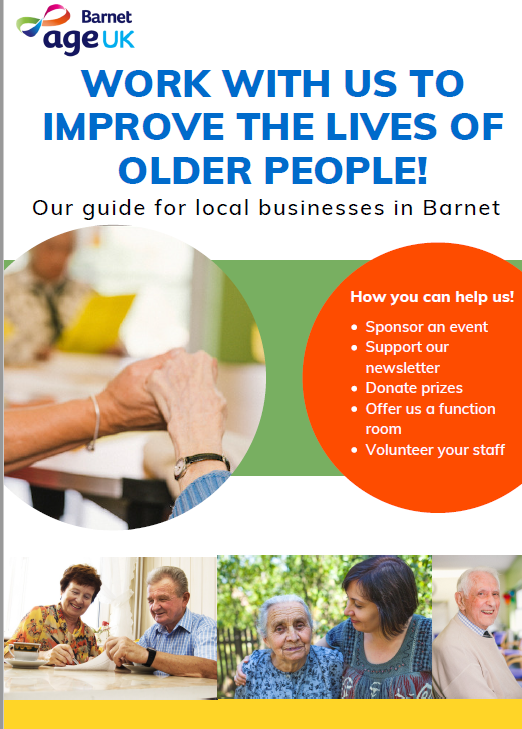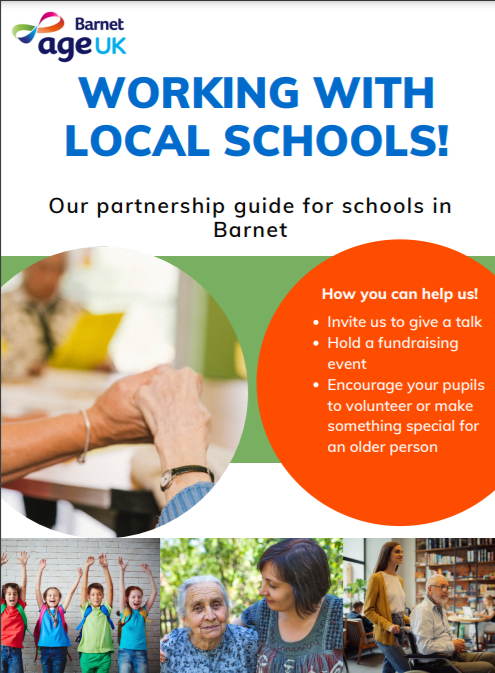 Get in touch!
Call us on 0208 203 5040