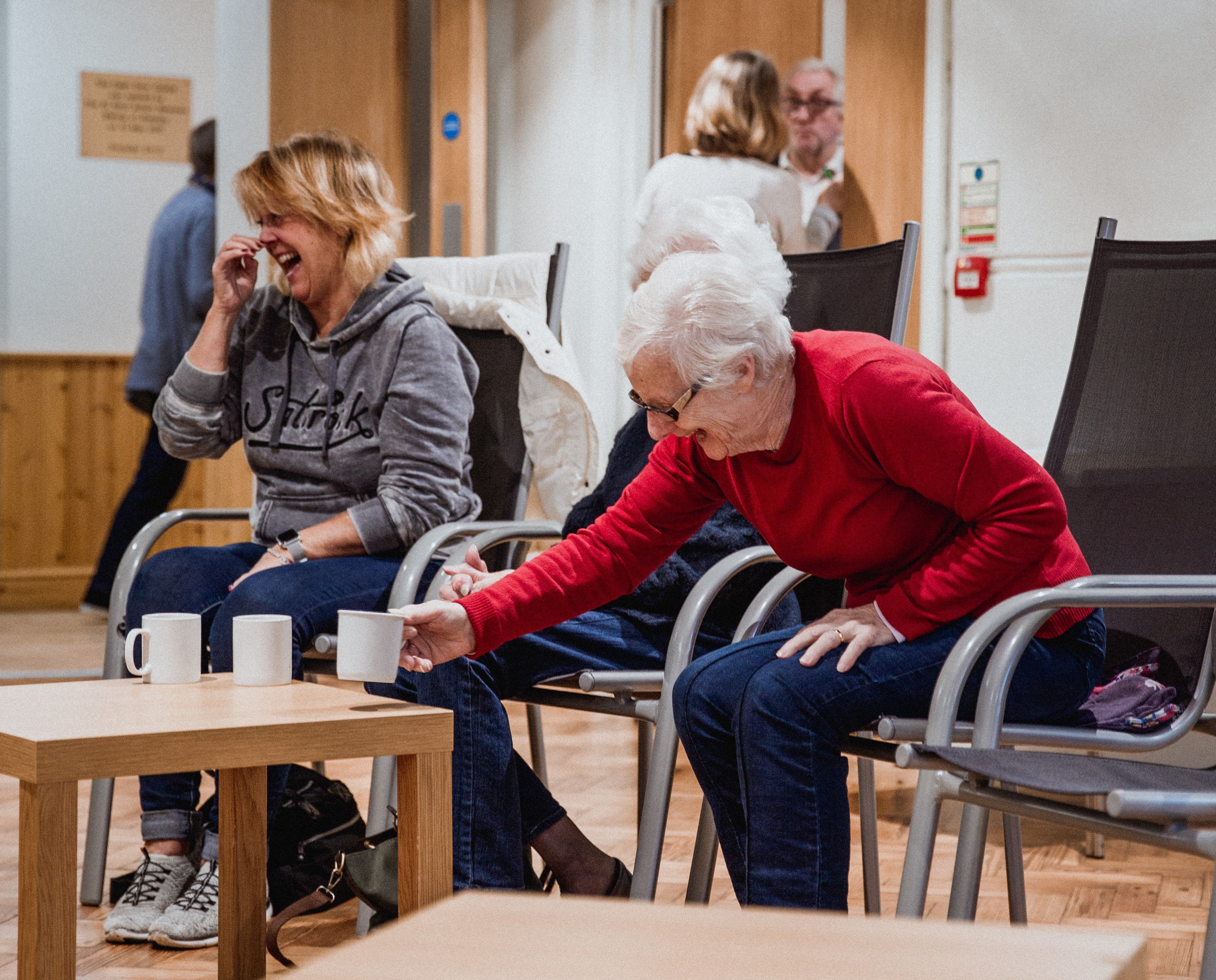 JOIN US ONLINE!
At the moment we are unable to run our usual activities and events due to social distancing rules and the fact that many of our regulars are still self-isolating.
We know that a lot of you have been missing our social groups, craft sessions, cookery and exercise so we decided to bring a few of our activities to you and set them up on line - either through Zoom or live events on our YouTube channel.
We've been so impressed by the number of you who have taken up this technical challenge - and hope to encourage more of you to do so! And if you need help getting set up on Zoom, please get in touch with Howard on howard.chapman@ageukbarnet.org.uk as we have lots of friendly volunteers to guide you through the process.
So until we resume our face to face acitivites as restrictions begin to ease, why not join us online for one of the activities you enjoy.
Our current programme of online activities which all take place on Zoom. All sessions are free unless otherwise stated but we welcome donations on our JustGiving page.
Monday
Indian Cookery: 11am. Cook along with Saj on Zoom or just observe. You will be sent a list of ingredients a few days before the session to give you time to buy them. Email karen.williamson@ageukbarnet.org.uk to join the group.
Tuesday
Seniors Choir: 11am-12noon. Choir master Jenny La Touche leads a weekly online choir session on Zoom. For details on how to join in and receive song sheets, email howard.chapman@ageukbarnet.org.uk or phone 07798 622832.
Beginners cookery: 11am-12.30pm - starts Tuesday 3 November 2020 for 6 Tuesdays. From healthy takeaways to delicious meals in minutes... as well as knife skills you'll pick up some great, simple recipes. To book and for more info, email karen.williamson@ageukbarnet.org.uk
Wednesday
Cakes and Bakes baking course: 2.30pm-4pm - starts Wednesday 4 November 2020 and takes place every two weeks. Make biscuits, cakes and bread and other tasty bakes. Email karen.williamson@ageukbarnet.org.uk to join the group.
Thursday
Men's Newspaper Discussion Group: 11.30am. Discuss the hot topics in the news each week in this weekly online get-together. Email karen.williamson@ageukbarnet.org.uk to find out more.
Four week beginners 'taster' watercolour: 10-11.30am - every Thursday. Cost is £5 each week to cover the price of a watercolour pallet, brushes, A3 paper and pictures of what will be painted each week, which can be delivered to you by a member of Age UK Barnet. For more information please call 07502 989 403 or email barnetconnect@ageukbarnet.org.uk
International cuisine: 5pm-6.30pm. Cook along with one of our Wooden Spoon cookery team and each week will focus on a different cuisine from around the world - expect anything from Italian and Thai to Indian, Greek or Turkish. You will be sent a list of ingredients a few days before the session to give you time to buy them. Email
karen.williamson@ageukbarnet.org.uk
to join the group.
Friday
Knit n Natter: 10.30am - our regular Friday knit and natter group has gone online. Contact barnetconnect@ageukbarnet.org.uk for more info.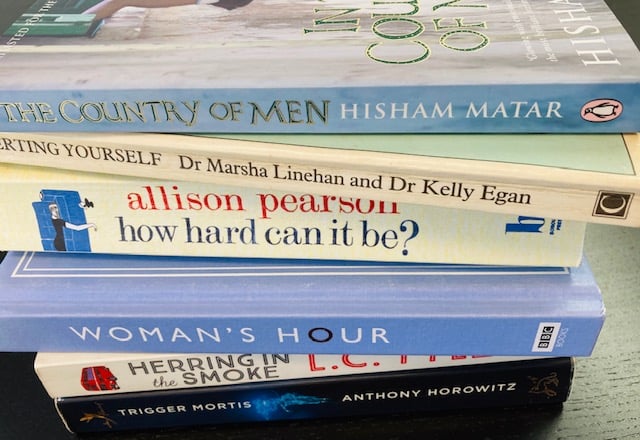 *NEW Book group*
Do you enjoy reading and discussing novels or non-fiction books with friends? Why not join our new online book group. We hope to all meet first in the garden at our centre in East Finchley when everyone can get to know each other a bit, then decide how to run the group and what kind of books you'd like to read. After this, you will all meet online - and the group will be chaired by a volunteer facilitator. Please contact Howard Chapman (howard.chapman@ageukbarnet.org.uk) to share ideas, or to register your interest in joining the group. We are looking forward to hearing from you and sharing our love of reading
Events
No upcoming events
Click here for recordings of past events.
Click here for our short fun exercise videos from our regular instructors.
Click here for our YouTube channel where you can find past concerts and talks