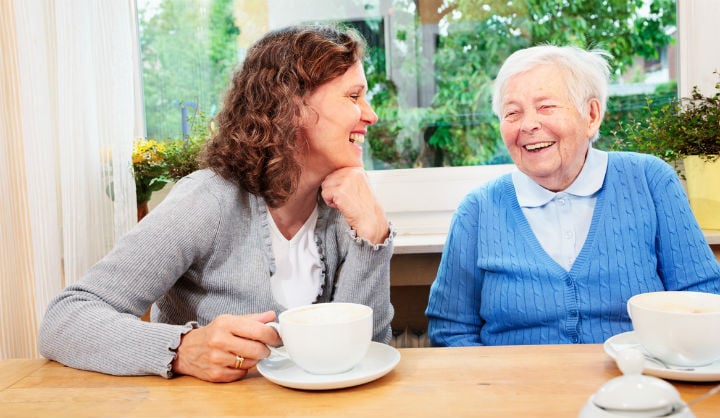 Companionship and support for older people in Barnet who are lonely and isolated.
What is befriending?
Our befriending service matches carefully vetted volunteers with Barnet residents who are lonely and isolated. Relationships normally involve regular phone calls, home visits or occasionally meet ups at an agreed venue. This is for a chat a laugh. Some matches may also involve outings to shops or parks, help with paperwork and modern technology. The pandemic has meant less face to face and more telephone/on line contact but face to face is still our main priority. Matches may involve a combined and flexible approach to how people maintain contact. As restrictions lesson, we have also been enabling people to find information and safe social outlets. The Befriending Service is part of our Community Services, which also includes our Home Support Services - Our Handyperson Service, our Shopping Service and our Finding your feet service
We also work closely with the Get Active and Connected Service as many are isolated due to restricted access to the internet. Those who have a confirmed diagnosis of dementia may be referred to our Dementia Befriending or Dementia Day Services if these services are more likely to meet their needs.
Who is the service for?
The service is for Barnet residents, aged 55 and over, who are lonely and isolated due to frailty, physical disability or other circumstances. Those who are unable to access other means of social interaction will be prioritised. Our service covers the whole of the borough, but if you live in an area covered by a locally based service or require the services of an organisation that specialises in your area of need, you may be signposted or referred to that organisation. The client will need to agree to this. We are not a charity that specialises in supporting people with complex needs such as mental health so we may require additional support in order to safely deliver a service to such clients.
Referrals to the scheme
If you or someone you know is interested in our Befriending Service please email us or call on 020 8432 1416. You will be sent an information pack and a befriending referral form. Our frequently asked questions explain more about the referral process.
Where can I get more information?
Take a look at 'Is this service right for you?' and our frequently asked questions.
Could you be a volunteer befriender?

Further information
More information about befriending
Related topics