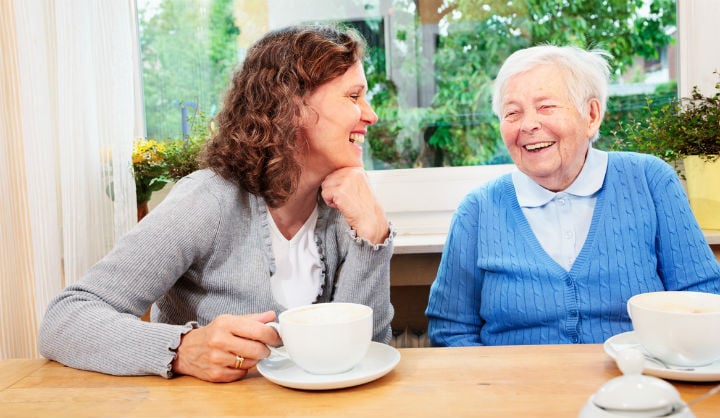 Companionship and support for older people in Barnet who are lonely and isolated.
What is befriending?
Our befriending service matches carefully vetted volunteers with Barnet residents who are lonely and isolated. Relationships normally involve regular home visits for a chat and a laugh. Some matches may also involve outings to shops or parks, help with paperwork and modern technology. The befriending service has adapted to the Covid crisis and has established an additional Telephone Pal service whereby most of the volunteer/client interaction is via telephone or online and there is more emphasis on enabling people to find information and safe social outlets. Our Handyperson Service is also now offering shopping, prescriptions collection and meals. Our service will evolve to reflect changing needs as lockdown begins to ease for some people.
Who is the service for?
The service is for Barnet residents, aged 55 and over, who are lonely and isolated due to frailty or physical disability. Our service covers the whole of the borough, but if you live in an area covered by a locally based service or require the services of an organisation that specialises in your area of need, you may be signposted or referred to that organisation. We are not a charity that specialises in supporting people with mental health needs so we may require additional support to determine our ability to provide a safe service.
Please see our Befriending Service criteria for more information.
Please see our Befriending Services referral guide for more information.
Referrals to the scheme
If you or someone you know is interested in our Befriending Service please email us or call on 020 8432 1416. You will be sent an information pack and a referral form. Our frequently asked questions explain more about the referral process.
Where can I get more information?
Take a look at 'Is this service right for you?' and our frequently asked questions.
Please click for more Befriending Links.
Other befriending and support services
Other befriending links

There are various befriending services for people living in Barnet

Good Neighbours Schemes

Did you know there are Good Neighbours Schemes in High Barnet and Mill Hill and Burnt Oak or, if you prefer, telephone befriending?
Could you be a volunteer befriender?

Further information
More information about befriending
Related topics