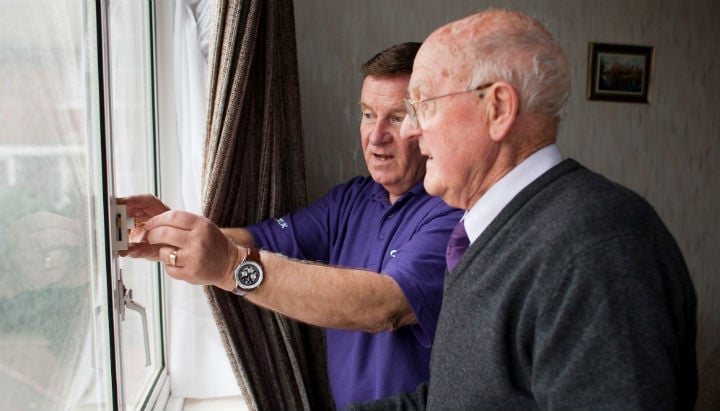 Our Handyperson Service provides practical help so you can remain independent in your home.
What our Handyperson Service can help with:
replacing light bulbs
fitting security equipment such as door chains, locks and spyholes
installing smoke detectors
taking down and putting up curtains
installing key safes
adjustments to prevent falls
assistance given to keep homes safe
help with hospital discharge
There is no charge for labour. Lightbulbs can be supplied and will be charged at cost price. All other materials must be supplied by the client.
We can't do jobs that require a qualified tradesman such as electrical, plumbing or central heating but Age UK London has an online directory of trusted traders that have all been checked and vetted by their staff.
View the Age UK London Business Directory
We also can't help with jobs that require two people or any gardening or decorating, but we will refer on to an appropriate provider when possible. Please contact us if you have any queries about the type of help we can provide.
Parking
Please ensure that the handyperson has a safe and secure place to park during his visit. If there are parking restrictions, then please provide the handyperson with a parking voucher.
Do you need help around the home?
Call 020 8150 0963 or email handyperson@ageukbarnet.org.uk
Further information
Related topics
Related links