Our tribute to Margaret
Published on 19 November 2020 10:05 AM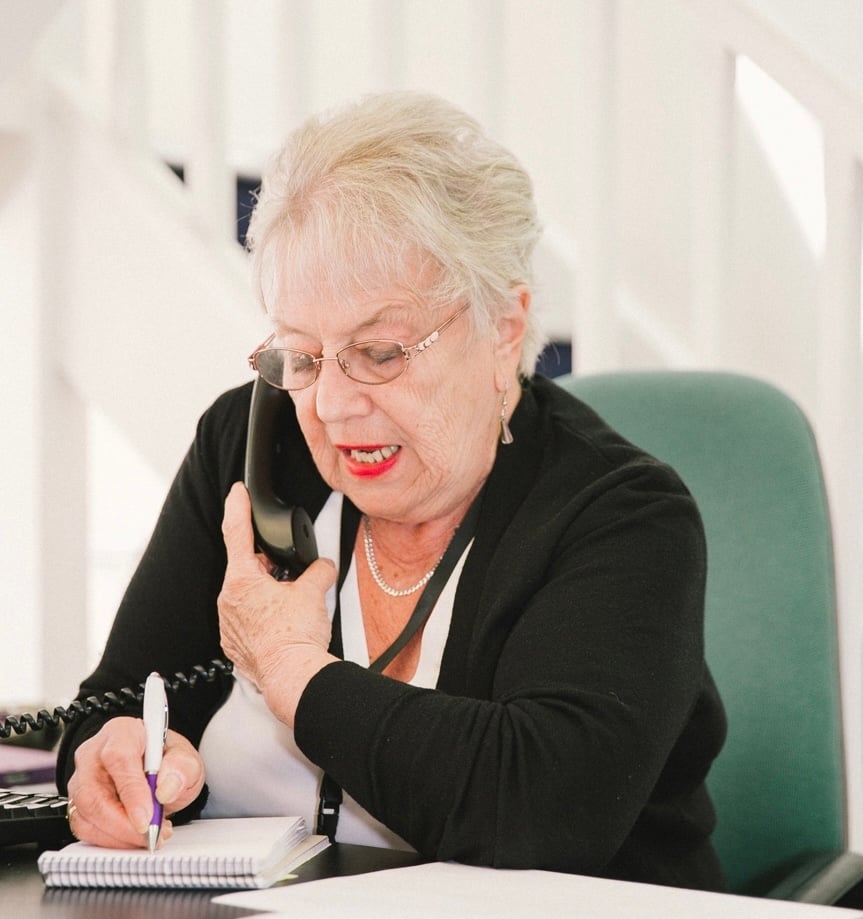 Our lovely Margaret joined Age UK Barnet in 2016, supporting older people to get to grips with IT in weekly sessions at Friary House. Two years later she was the first to answer the call when we were setting up our volunteer receptionist team at the Ann Owens Centre and we could not believe our luck.
Margaret came with so much relevant experience of working with older people in the borough and she had the most welcoming smile for our clients who attended our activity centre on Tuesdays. Margaret would greet each and every person as they came through our doors with a warm smile, a little banter and her usual glamour, of course.
Margaret was also able to multitask by answering and supporting people over the telephone and updating information on our database. There was very little that Margaret did not know about Barnet and the services which we delivered as an organisation.
Margaret was very committed to her volunteer role with Age UK Barnet and never missed her regular Tuesday sessions, even when she was waiting for her hip operation and was struggling with her mobility. She would still hobble into our offices and even bring along new potential clients from Hyde Court with her, jollying them along and squeezing them into her car with frames and walking sticks. We never knew how she managed to get so much into that little car!
Margaret was a very strong lady and never wanted to burden anyone with anything she may be going through herself. We were very saddened when we heard about how unwell she had become this year and there was little we could do to support her.
We were very touched that Margaret requested donations be made to Age UK Barnet in lieu of flowers at her funeral and we would like to take extend our thanks to her family and friends who have generously given in Margaret's memory to support the work we do in the borough
Margaret will be missed by all of us at Age UK Barnet. We thank her for sharing her many gifts with us and for being such a wonderful example to us all of how to make the most of later life.
May her beautiful soul rest in eternal peace.