Team Age UK Barnet - this year's running stars!
Published on 16 August 2021 03:32 PM

We're excited to introduce our brilliant team of runners taking part in the Royal Parks Half Marathon in London on Sunday 10 October 2021.
They are all raising money to help Age UK Barnet provide essential services and activities to older people in the borough.
Most know someone who works for us, so they appreciate everything we do to improve the lives of older people.
This stunning central London Half Marathon, takes in some of the capital's world-famous landmarks on closed roads, and four of London's eight Royal Parks - Hyde Park, The Green Park, St James's Park and Kensington Gardens.
We still have one more space in case you or anyone you know would like to join the team.
Meet the team
Every penny raised by our runners will come to Age UK Barnet - so don't worry too much about which runner you support.
Ed Newman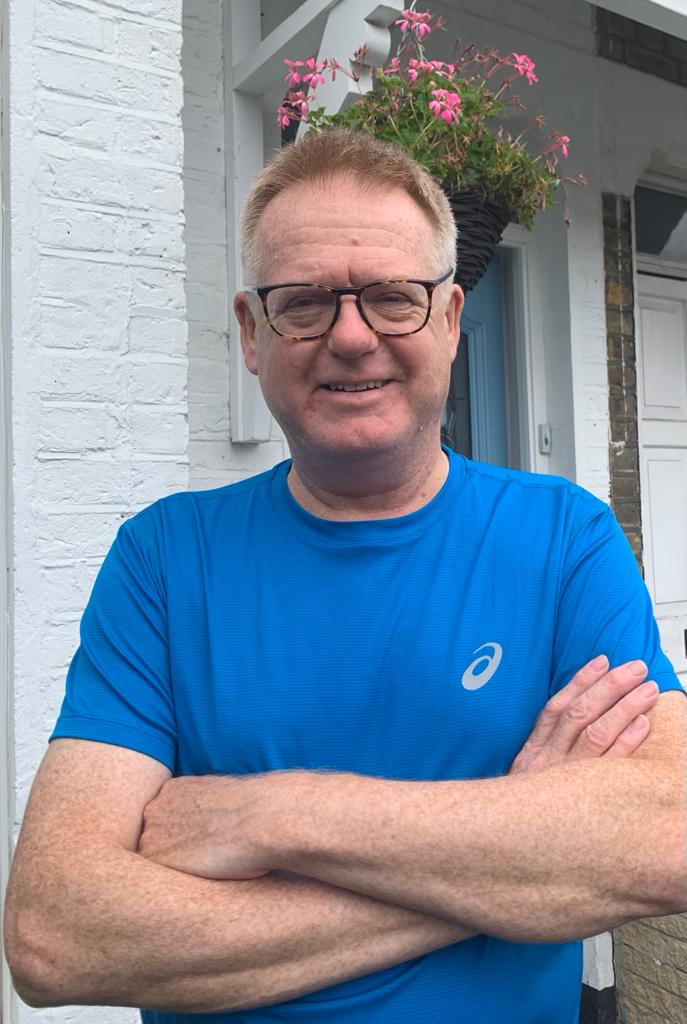 'Taking part in the Royal Parks will give me a wonderful opportunity to fulfil a long-held ambition to test myself over the half marathon distance, while raising money for Age UK Barnet, a local charity that is very close to my heart,' says Ed, who is married to Age UK Barnet chief executive Helen Newman.
'I would be very grateful if you could back the team as we endeavour to raise much-needed funds for all the essential work that Age UK Barnet do for older people (like me) in the borough. 13 miles is a long way for an old man so I need all the incentive I can get.'
Click here for Ed's JustGiving page.
Catherine and Jeff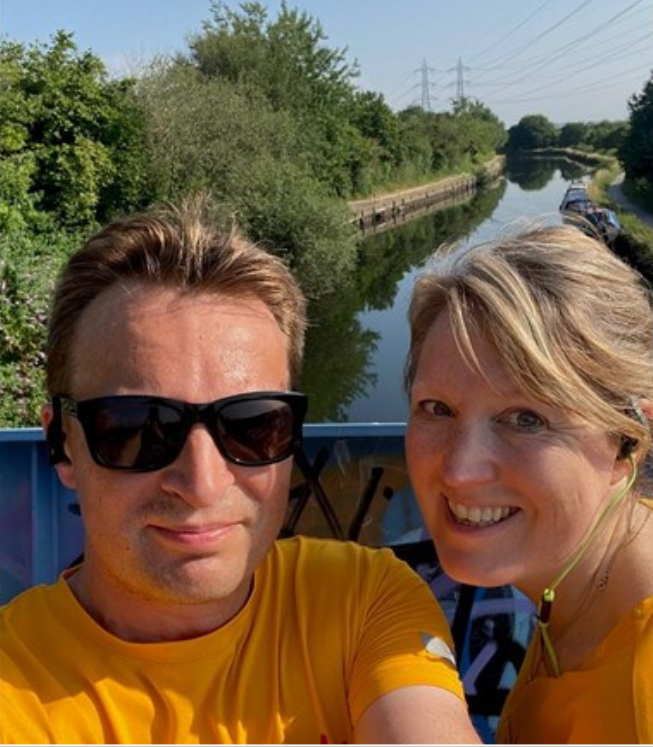 Age UK Barnet trustee Professor Catherine Loveday is running with her husband Jeff.
'We've both completed the half marathon before and said "never again!" We still think this, however, we've been talked round by the very persuasive and passionate team at Age UK Barnet,' says Catherine. 'The charity does absolutely brilliant work promoting a positive and empowering environment for older people in Barnet and providing all types of support. If you're in London, do come and cheer us on - we'll need it!'
Click here for Catherine and Jeff's JustGiving page.
Wayne Coomey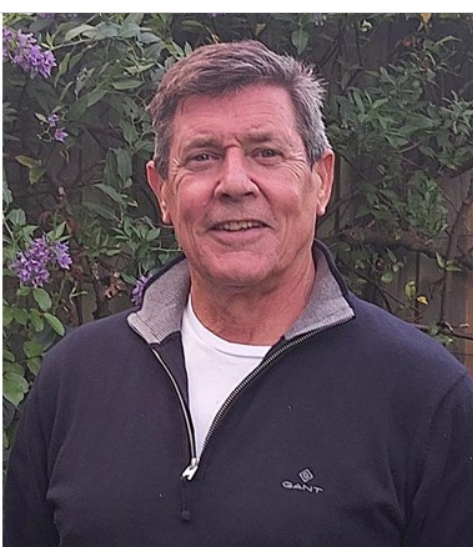 'During lockdown I took up running starting with a run to the end of our street!' says Wayne, 'This developed into a hobby and I decided to challenge myself to complete a half marathon - encouraged by my wife Jenny who works at Age UK Barnet, and Helen, the chief executive.
'This Charity does a great deal to reach out and support older people within our borough with activities, advice and encouragement. They greatly appreciate any donations, and I would be grateful if you could give to this cause and support our team. After all, 13 miles is a lot further than running to the end of our street!'
Click here for Wayne's JustGiving page.
Danielle Linggood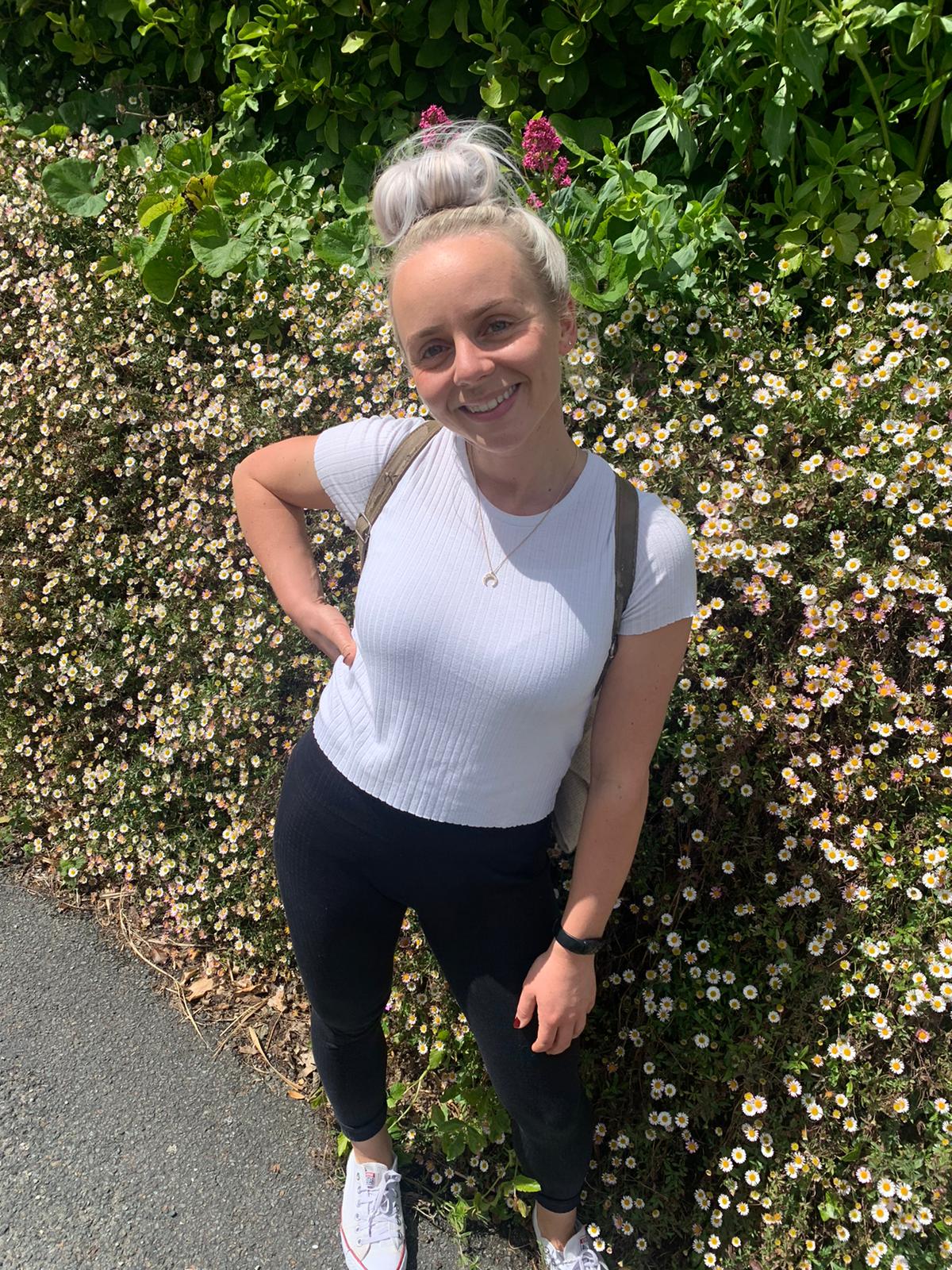 Age UK Barnet volunteer Danielle ran the Royal Parks half marathon virtually in April (the postponed event from last year) and now she'd running the live event. So that's two half marathons in one year!
'I am running on behalf of Age UK Barnet because the support that the charity offers to elderly people is amazing - by helping to prevent loneliness and promote societal inclusion, they make a dramatic impact to so many people's lives.'
Click here for Danielle's JustGiving page.
Caitlin and Amelia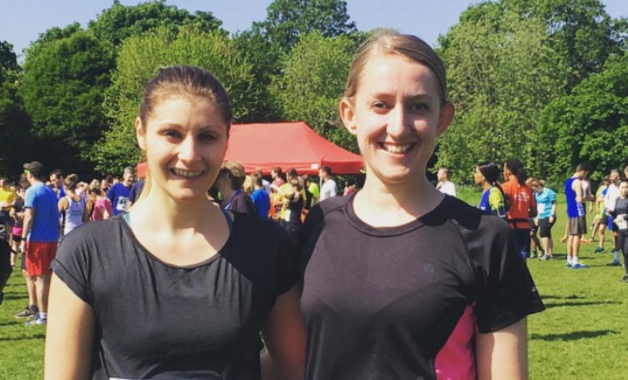 'Throughout my career in health and fitness I have always been passionate about helping older adults remain fit and healthy,' says Caitlin. 'Once I started volunteering for Age UK Barnet I realised just how invaluable the work they do is, supporting the older adult's community. I am now privileged to be working on their team and signed up to this event to help raise awareness of the great work they do. I also encouraged my friend Amelia to run it with me and I am excited to take on this physical challenge as well as raise awareness and funds for this great cause.'
Amelia is a physiotherapist who used to share a flat with Caitlin. 'As soon as I showed an intererest in running, Caitlin started waking me up at 5.30am to train, which led to my first 10k run 4 years ago,' says Amelia. 'Working in the NHS I have seen first-hand and continue to treat those who are affected by age and I've seen how important activity levels and strength are to quality of life as we get older.'
Click here for Caitlin and Amelia's fundraising page.
Rupen Rathatha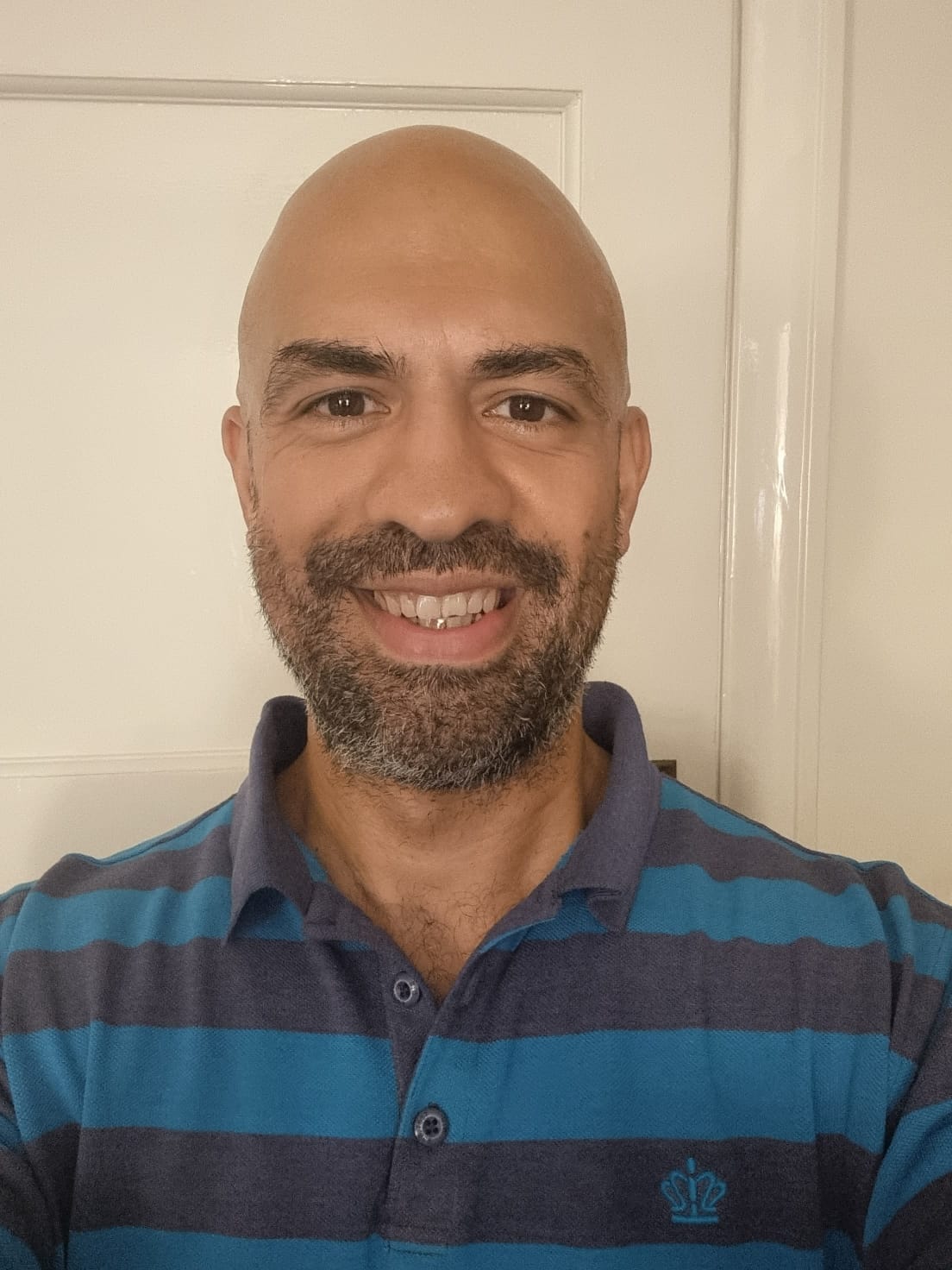 'I'm running the Royal Parks half marathon in October - it'll be the first time I've run this far, at least that I can remember, but I'm really looking forward to the challenge!' says Rupen, whose wife volunteers for Age UK Barnet. 'I'm doing this for Age UK (Barnet), a fabulous charity because they do a great deal of valuable work in the community, so any contribution you can make will go a long way to making a difference.'
Click here for Rupen's fundraising page.
Ruth's Running Club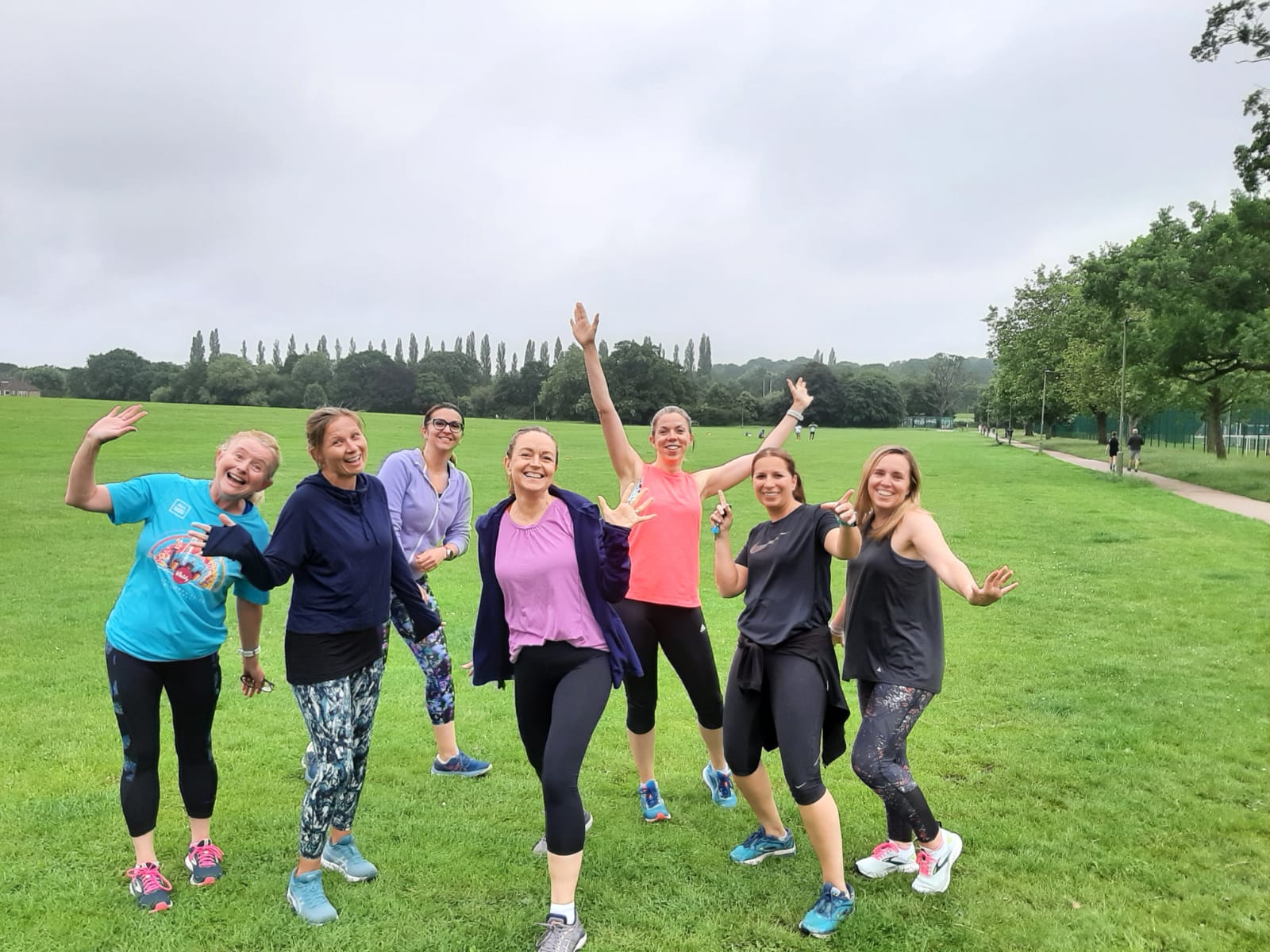 Ruth, Dee, Karin, Rachel, Allie, Belen and Vivien
'We are all Barnet residents and are delighted that our efforts will support the great work of Age UK Barnet. We will do our best and hope, with your support, to raise a significant sum of money for this fabulous charity,' says Dee.
'Our all-female running group began its journey in April 2019 when a few of us, as total strangers and novice runners, completed the Learn to Run programme, culminating in running for 30 minutes continuously at the end of eight weeks. That felt like a massive achievement at the time!'
'We enjoyed running together and wanted to continue. Luckily, the wonderful Ruth Owen was persuaded to coach us, our group swelled in numbers and Ruth's Running Club was born!'
'So far we have only completed a couple of virtual 10km races due to lockdown restrictions so the Royal Parks Half Marathon will be a significant challenge! However, our group is supportive and inclusive and our collective determination will hopefully drag us all over the finishing line.'
Click here for the JustGiving page for Ruth's Running Club.