New online sports and current affairs groups
Published on 03 November 2021 10:12 AM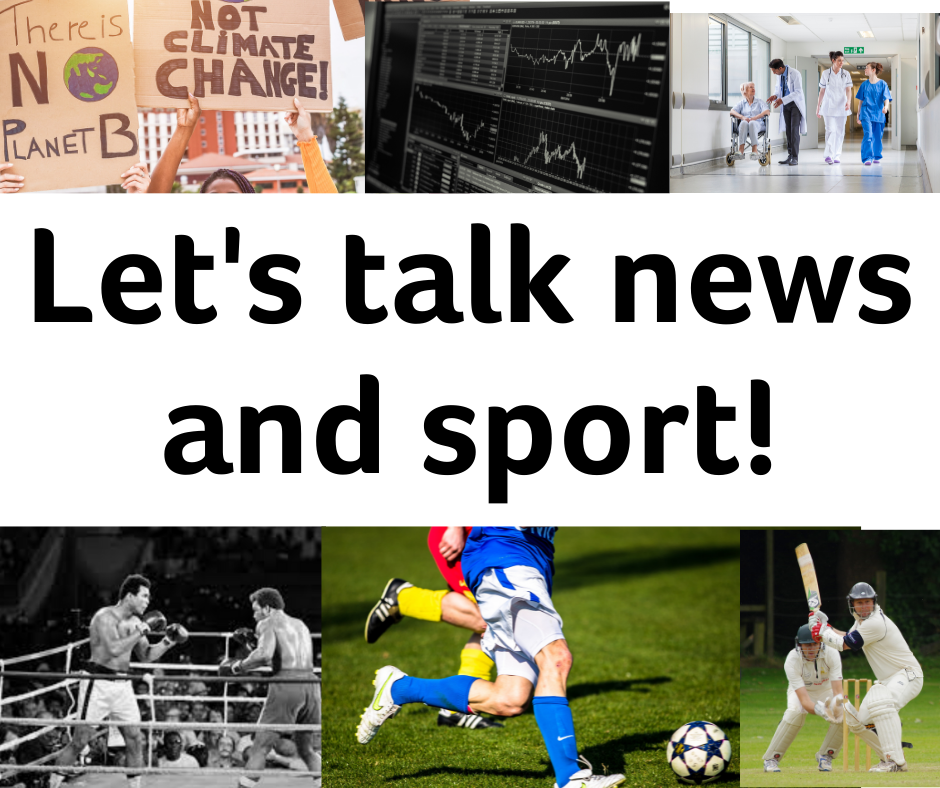 We're very excited to be launching two new online interest groups - part of our Get Active and Connected project. For online sessions, you will need access to a laptop or tablet, and an email address. We're happy to help you get set up with Zoom and access online meetings - you just need to ask!
To register to join a group, just email Lindsey on lindsey.bennister@ageukbarnet.org.uk or call Lindsey on 07535 648281 (mobile).
Sporting Memories – 6-7pm Mondays starting 15 November
Join us every week on a Monday evening at 6pm for a convivial and fun group discussion about your personal sporting memories.
Hosted by former sports journalist Ed Newman, you'll be chatting with fellow sports enthusiasts. Maybe you'd like to share your own sporting memories, talk about your sporting heroes or key events in the sports you love, whether it's football, cricket, boxing, tennis, golf or rugby.
Ed has in-depth knowledge, experience, and passion for every kind of sport, having reported on key sporting events such as the London 2012 Olympics, Euro 96, Wimbledon tennis, Rugby World Cup, Golf Open Championship, Commonwealth Games, Champions League and the Premier League during his long career.
He is an avid Tottenham Hotspur supporter, teaches PE at a Barnet Primary school and recently ran the Royal Parks Half Marathon in aid of Age UK Barnet.
Ed says, "I am passionate about sport and would love to share my own personal sporting memories with other people and to hear their experiences too. I look forward to having some fascinating discussions with the group, so please do sign up and join us."
The group is free to join and we will send out the zoom link by email once you have registered.
Keep Calm and Talk the News - starts Tuesday 11 January (11am-12noon)
If you're interested in the news, current affairs, and politics and would love to talk to like-minded people about what's going on in the world, this is the group for you.
You'll meet online every fortnight on Tuesday at 11am for an hour of interesting discussion and debate about the latest news and current affairs.
The group is led by Charles Reiss, the former Political Editor of the London Evening Standard (1985 to 2004), who brings enormous professional and personal insights into the world of national and local politics.
For each session, Charles will select one or two topics from news items sent to him in advance by the group members. He will lead discussion and invite perspectives and insights from members of the group.
Charles says, "With all that's going on in this country and across the world, one thing we won't be short of is topics to talk about. This is a great chance to voice our views and, I hope, learn from each other."
Membership is limited to 10 places and places allocated on a first-come, first-served basis and we will send out the Zoom link by email once you have registered.