Online activities for the New Year
Published on 20 December 2021 04:05 PM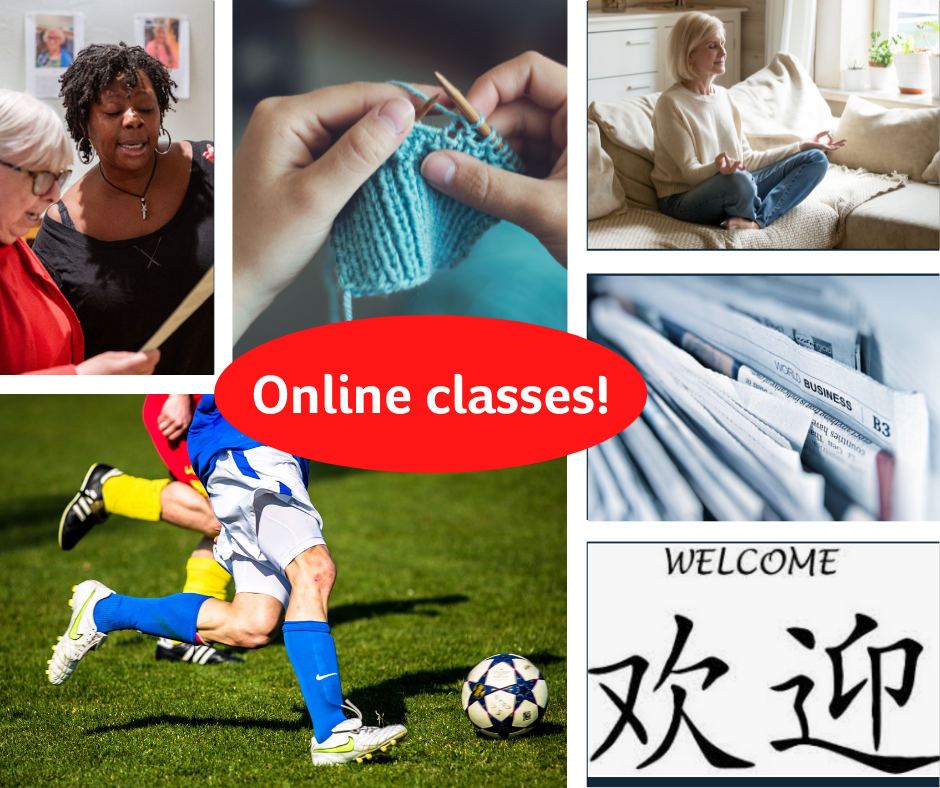 We are excited to be adding new activities to our existing online programme of activities. You will need access to a laptop or tablet, and an email address and we're happy to help set you up with Zoom and access online meetings - you just need to ask!
Sporting memories - Mondays 6-7pm, restarts 10 January 2022. Hosted by former sports journalist Ed Newman, it's a chance to chat with fellow sports enthusiasts.this group has had super start, with participants swapping stories and sharing great sporting moments.
Keep calm and talk the news - Starts 11 January (11am-12noon) - alternate Tuesdays. For people interested in the news, current affairs, and politics and would love to talk to like-minded people about what's going on in the world. Led by Charles Reiss, former Political Editor of the London Evening Standard.
Online Cantonese speakers group - this will initially be an online group, providing people with an opportunity to meet and talk to other Cantonese speakers. It will start in January - details to come.
Online meditation -Starting towards the end of February, we will be running a series of sessions on meditation. Led by an experienced practitioner, it's an opportunity to learn more about the benefits of meditation and have a go at some short practices.
Online yoga class - Starting in mid-January, this class will run once a month for an hour in the early evening. It will be a gentle yoga session, suitable for all abilities and no prior experience needed. It will incorporate easy postures, breathing exercises, and guided relaxation. The class will be led by an experienced and qualified yoga teacher who demonstrates the postures as well as guiding participants.
Seniors Singers - back on 11 January 11am. Takes place online and live at the Open Door Centre, St Albans Road Barnet EN5 4LA
Knit and Natter - back online on Friday 7 January.10.30am
Watercolour classes - back Monday 10 January 6pm
Conversational French - back Thursday 13 January 6pm
Poetry sharing - new group. Mondays 3,30pm. First session 24th January. Meets monthly and everyone brings along a poem to read out for group discussion.
For more information on Seniors Choir, Knit and Natter, Watercolour classes, French and Poetry Sharing, contact Helen on helen.nicolaou@ageukbarnet.org.uk or phone 07384 466840.

To register your interest in any of the other virtual sessions, please contact Lindsey on lindsey.bennister@ageukbarnet.co.uk or by phone: 07535 648281.