'It's going to be a tough year ahead!'
Published on 16 February 2021 03:01 PM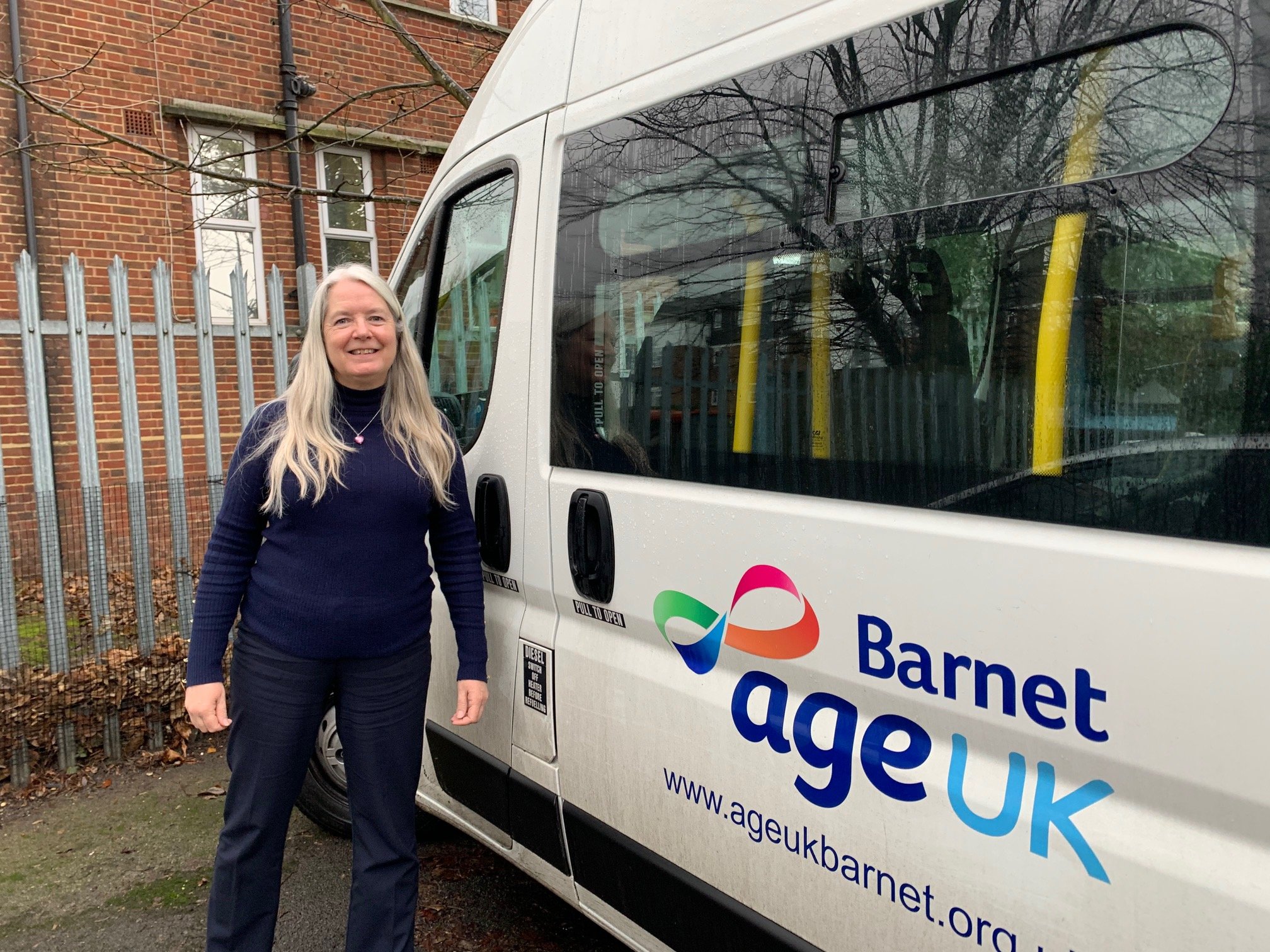 Zenda, an adviser on our Later Life Planning team, offers information and advice on crucial issues such as benefits, care options, and housing so people can make informed decisions for themselves. The last year has been incredibly difficult and emotional for the team and here Zenda talks about the biggest challenges they've faced and what the older people of Barnet are most concerned about right now.
'At the beginning of the pandemic, there was a feeling of shock among the people calling us. Their lives were turned upside down. Many were told to shield, but lived alone, had no one to get their shopping and were really struggling. Others couldn't see their loved ones or visit care homes. They were lost really.
'I'll never forget my first call from a lady whose husband had died of Covid-19. She was so upset. Her husband had gone into hospital and she didn't get to say goodbye to him. She didn't know if she could collect his things, she couldn't find his wedding ring, she didn't know if she could see his body.
'This was the first of many of these calls – it was incredibly emotional. And it never gets easier - every death is a loss and sad moment.
'As well as helping with bereavement support, at the beginning most older people were concerned about how to get their shopping and medication. Some were also worried about being on their own and coping financially.
'In fact, the issues affecting people changes all the time – every day, there's something new and you need to adapt to those changes.
'At the moment, for instance, the big issues are getting help at home, benefits and money, neighbour disputes and concerns about getting vaccines.
'Neighbour disputes have been a growing problem since the beginning of the pandemic. People are at home all the time and under each other's feet, so have been generally falling out with each other – be it noise issues and boundary disputes or arguments about plants and trees overhanging into other people's gardens.
'Money continues to be a big concern. More people are struggling since the crisis begin – many people we speak to have slipped through the net because they don't understand the coronavirus guidelines and the support they're entitled to. If they come to us, we can do a benefits check and take them through the process of applying.
'Some people get caught short when moving from one benefit to another – for instance, someone coming up to retirement receiving a working age benefit needs to apply for state retirement benefit three or four months before they retire. Usually they'll get a reminder letter from the department of work and pensions, but many people aren't getting these letters at the moment. So their working age benefit stops and they have nothing. This has a huge impact on their council tax benefit and their housing benefit as well as their weekly income.
'Unsurprisingly, we've had a lot more calls from older people about loneliness and social isolation. If someone phones us who is struggling, we will try to get to the bottom of what they need – whether it's someone to chat to every week or personal care, a bit of practical help around the home, help with shopping or getting connected online - then refer them to the appropriate organisation or one of Age UK Barnet's clubs, activities or services - phone befriending, shopping or handyperson service, for instance.
'But we've got a lot to think about in future. This pandemic has had a serious impact on older people's health and wellbeing and even after the vaccination roll out, many people will be frightened to come out into the world - particularly people living on their own who don't have anybody to rely on. They have been inside for so long they are going to need support to live independently again, to go out and to socialise.
'We're also going to be incredibly busy when people come off furlough scheme, and may not have their jobs to go back to – that'll mean more advice and benefits checks.
'Overall I feel proud of how many people we've been able to help this last year, with the help of some amazing volunteers. It's also heartwarming how the community stepped up and how local services adapted and diversified to cope with the changing demands.
'But it's going to be a tough year ahead.'
Click here for our Later Life Planning page.