Later Life Planning - information and advice service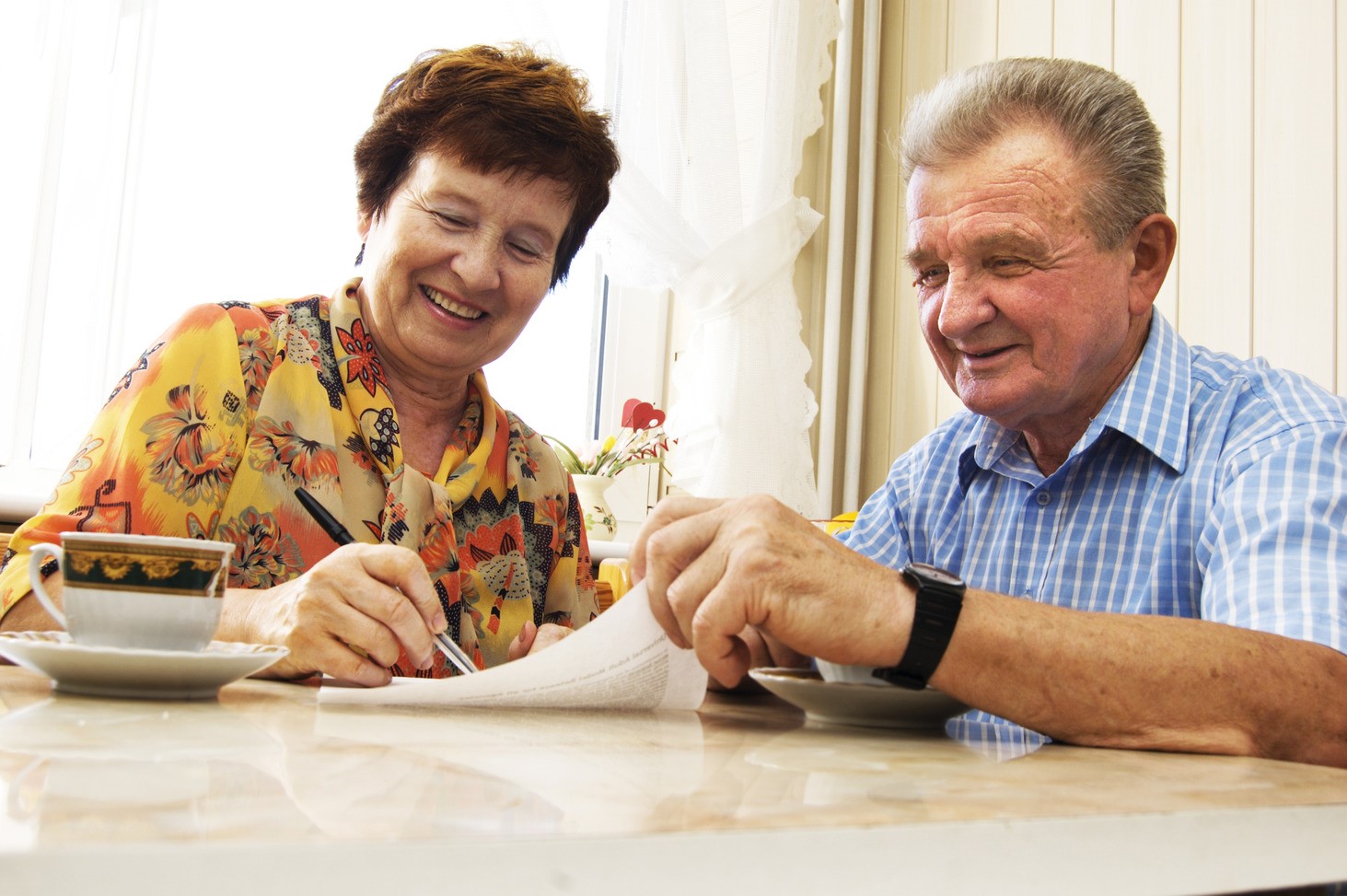 Free and confidential information and advice on welfare and benefits, housing or support services as well as how to keep healthy and active.
Growing older doesn't come with a manual, our service helps older people living in Barnet to manage and plan for the challenges that ageing brings, whilst retaining independence, choice and control in their lives.
Our advisers specialise in giving information and advice to Barnet residents aged 55 and above on everything from welfare benefits, housing and social care to health services and consumers affairs.
The Later Life Planning Service welcomes professional referrals from the local authority and other statutory agencies and other local community and voluntary organisations. Please email us for our referral form for professionals.
The public may also call or email the Later Life Planning Team to self-refer or request information and advice for yourself or on behalf of someone you are concerned about.
Topics we cover:
Our advisers are trained to help you on the following topics.
Social care - such as finding a care home or getting some help at home, and how it's funded.
Your income - including free benefits checks, help with applying for benefits and pension advice, as well as a personal grant for essential items.
Your home - information on staying warm at home, home adapatations and how to prevent falls, how to get help from your gas an electricity provider.
Legal issues - we provide information about Wills, Power of Attorney, and how to deal with an estate.
Helping you to apply for small grant funding for essential items
The Age UK Barnet team is not able to provide:
Debt advice
Financial advice
Immigration advice
Legal advice
A wills service
How to access the service
The Later Life Planning Service are currently unable to provide a home visiting service to help with form filling. You may be able to request help from the Department for Work & Pensions. Please click here for further information.
During this time the Later Life Planning Team are only able to offer a very reduced telephone advice service between:
10am – 1pm : Monday – Thursday.
Phone number: 020 8432 1417
On Fridays, there will be no telephone advice so please leave a message or call Age UK's 24-hour national helpline on 0800 678 1602.
Dementia Adviser Service. We run a separate advice service for people living with dementia and their families. Click here for more details.
CORONAVIRUS SUPPORT
For the latest information about Covid-19 vaccination from Age UK, please click here.
For the latest guidance on the clinically extremely vulnerable - click here
For the latest info on the coronavirus in British Sign Language click here
How Age UK Barnet can help - click here
Age UK Barnet Covid-19 hub - useful links for shopping, mental health, technology, work, exercise etc. Click here
How the government will support people during the coronavirus crisis - click here
Coronavirus financial support
The Furlough Scheme has been extended but when it ends it will be replaced by the Job Support Scheme. Click here for the latest Government information.
Employee rights during coronavirus crisis - click here
How the government will support people during the coronavirus crisis - click here
Any resident receiving Council Tax Support will be automatically awarded £150 towards their 2020/21 Council Tax account and there is a Crisis Fund for those people facing financial hardship. Self-employed residents will automatically have the Council Tax Support Minimum Income Floor calculation suspended until 30 September 2020. Click here for all the details and how to apply.
If you have a medical condition that leaves you particularly vulnerable, you may be able to get extra support from the Government. Click here for more information.
USEFUL LINKS AND ORGANISATIONS
Pension credit
We are encouraging all pensioners who are struggling to make ends meet to put in a claim for Pension Credit – a means-tested, tax-free benefit for pensioners that opens the door to many other potential benefits including:
A free TV licence (if also over-75)
Help with Council Tax
Free NHS dental treatment and help towards the cost of glasses and travel to hospital
A Cold Weather Payment of £25 when the temperature is 0°C or below for 7 days in a row
Help with rent
An extra payment within Pension Credit for carers, worth up to £37.70 a week

To make a claim, people should call the Pension Credit claim line on 0800 99 1234 or click here for the website. Our Later Life Planning team can help you through the process if you are finding it difficult.
Warm home discount
You could get £140 off your electricity bill for winter 2021 to 2022 under the Warm Home Discount Scheme. Please note that people who are a part of the "Broader Group", who may be eligible for the Warm Home Discount, need to reapply to their energy supplier every year because the benefit does not roll over automatically. All details are on the government website, where you will also find the list of participating energy providers. Click here for the link.
Food banks in Barnet
Click here for a list of food banks in Barnet.
TV licence concessions
If you're over 75 and claim Pension Credit then you could still be eligible for a free licence.
Click here for Age UK's guide to TV licence concessions.
Click here for Age UK's Pension Credit Factsheet - information on TV licence concessions is on page 25.
TV licence scams are becoming increasingly common. Click here for more info from Age UK about how to protect yourself from TV licence scams.
Applying for Settled Status
A new charity, called Settled, can offer advice and support to older EU citizens who want to apply for Settled Status - the deadline for applying is 30 June 2021. To read their leaflet which explains more about this issue plus how get in touch with them, click here
Neighbour disputes
We have had a lot of enquiries recently about neighbour disputes. Click here for an Age UK factsheet on anti-social behaviour.
Homelessness
If you have an enquiry about homelessness or threatened homelessness, contact Homeless Action in Barnet, Barnet Homes or Shelter.
GENERAL HEALTH
If you have urgent health problems, telephone 111. This is a 24 hour helpline in England for advice on urgent but non-life-threatening symptoms, including dental related problems.
Flu vaccines - book yours now. Click here for more information.
Want to know more about the Spring booster jab. This useful guide from the UK Health Security Agency may help. Click here to read.
Contact details for a range of benefits including state pension, pension credit, universal credit and attendance allowance.

Social care

If you have urgent enquiries about the provision of social care services, whether at home or in a care or nursing home, you can contact the local authority.

If you have safeguarding concerns about someone being abused or neglected, contact Barnet Council's safeguarding team on 020 8359 2000. If the situation is very serious, contact the Police on 999.
Do you need help with your tax?

Age UK Barnet hosts free tax advice surgeries, provided by the charity TaxHelp for Older People, for people aged over 60 and on low incomes (less than £15,000 a year household income).

Benefit calculator

Are you claiming all the benefits you are entitled to? There is almost £5 billion in unclaimed benefits by older people. Fnd out if you are one of those missing out.
Free booklets and online information
Age UK produces free information guides and factsheets on a wide range of topics, including home adaptations, dementia, and advice for carers. You can find a complete list of guides and factsheets on the Age UK national website.

If you prefer to read information online, the Age UK national website has information and advice on many topics, including how to find a care home, how to avoid scams, and Power of Attorney.
Other resources in Barnet
Social Care Connect
Barnet Care Directory 2020
Helping Hands
The Barnet Care Directory
Inclusion Barnet
The Home Care Directory
We hold the Advice Quality Standard, which provides you with assurance that the we have met certain criteria that demonstrate a commitment to quality
.