Later Life Planning Service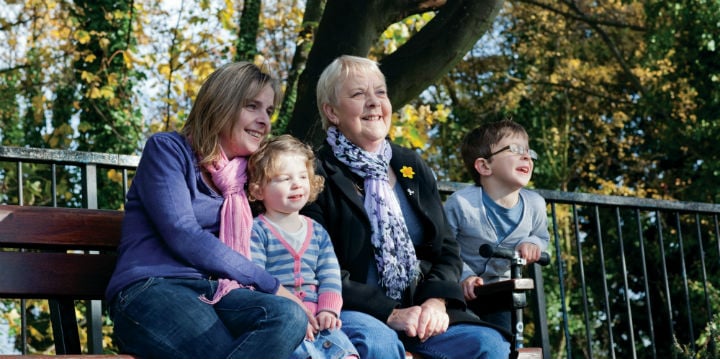 Free and confidential information and advice on welfare and benefits, housing or support services as well as how to keep healthy and active.
Growing older doesn't come with a manual, our service helps older people living in Barnet to manage and plan for the challenges that ageing brings, whilst retaining independence, choice and control in their lives.
Since 2014, this service has helped an ever growing number of older people in Barnet with accessing services, claiming benefit entitlements and much more. Read about the service's success in its annual report.
How to access the service
The team is based at Age UK Barnet's offices but advisers also work out in the community to reach as many people as possible across the borough. The Later Life Planning Service operates an appointments-only service - unfortunately we are unable to provide a drop-in service.
The service operates
Monday to Thursday 9.30pm-4.30pm.
Fridays 10am - 3.30pm
Phone number 020 8432 1417
Topics we cover:
Our advisers are trained to help you on the following topics.
Social care - such as finding a care home or getting some help at home, and how it's funded.
Your income - including free benefits checks, help with applying for benefits and pension advice, as well as a personal grant for essential items.
Your home - information on staying warm at home, home adapatations and how to prevent falls, how to get help from your gas an electricity provider.
Legal issues - we provide information about Wills, Power of Attorney, and how to deal with an estate.
Do you need help with your tax?

Age UK Barnet hosts free tax advice surgeries, provided by the charity TaxHelp for Older People, for people aged over 60 and on low incomes (less than £15,000 a year household income).

Benefit calculator

Are you claiming all the benefits you are entitled to? There is almost £5 billion in unclaimed benefits by older people. Fnd out if you are one of those missing out.
Free booklets and online information
Age UK produces free information guides and factsheets on a wide range of topics, including home adaptations, dementia, and advice for carers. You can find a complete list of guides and factsheets on the Age UK national website.

If you prefer to read information online, the Age UK national website has information and advice on many topics, including how to find a care home, how to avoid scams, and Power of Attorney.
Other resources in Barnet
Social Care Connect
Barnet Care Directory 2019
Helping Hands
Advocacy in Barnet
The Barnet Care Directory
Twinings Enterprise
Inclusion Barnet
The Home Care Directory
We hold the Advice Quality Standard, which provides you with assurance that the we have met certain criteria that demonstrate a commitment to quality
.