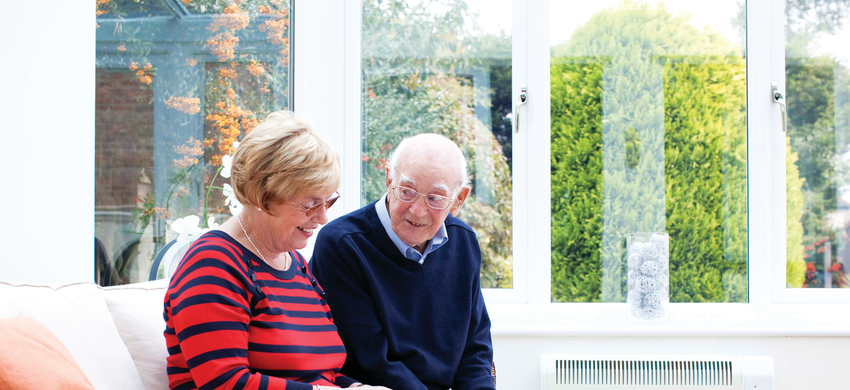 Could you visit a lonely older person? Help us fight loneliness in Hammersmith and Fulham by becoming a befriender. It's a terrible thing to be lonely. Did you know that 1.2 million older people are chronically lonely? You can do something to help by becoming a befriender with Age UK Hammersmith and Fulham.
Befrienders get matched with an older person in the community. They visit them on a regular basis to provide companionship.
What is expected of me?
Befriending volunteers are expected to visit regularly, normally once a week. This usually involves a commitment of around one to two hours per week, over an extended period of time. Visiting is ideally undertaken during the week – mornings and afternoons but weekends are also possible.
Volunteers will also need to provide references, and undertake a Disclosure and Barring Service (DBS) check (which we will apply for on your behalf) to help us ensure the safety and wellbeing of the older people to be visited, plus attend a short training session.
What you will get out of it:
It's a great way to make a real difference to someone's life
You'll be giving something to your community
You may gain some additional skills
You get to be part of Age UK Hammersmith and Fulham's volunteer team
Volunteers tell us they find befriending really rewarding
"One of the most difficult and rewarding parts of my job is understanding why my patient has come to see me. Often the problems patients share can't be fixed by tests, referrals or medicines. A great scourge of our civilisation manifests itself in a myriad of nonspecific complaints. Humans need company. Too many of us are simply lonely, with all its devastating consequences. Finding a way out of isolation can fix something fundamentally wrong about someone's life, in stark contrast to most of the tablets I prescribe."
To apply please complete an application form
Please return your form by email to: volunteer@ageukhf.org.uk or to Volunteer Coordinator, Age UK Hammersmith and Fulham, 105 Greyhound Road, Hammersmith, W6 8NJ