Volunteer Shopping Escort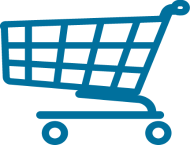 Proposed Start Date: ASAP
Minimum number of hours per week: 3 hours per session
Time and Day Required (if applicable): Thursday or Friday
Minimum length of commitment we hope for: 4-6 months
Report to: Volunteer Coordinator
Role Overview: To go on our minibus with our driver to pick up a number of our clients at their homes and take them to one nearby supermarket, help them where necessary with their shopping and return them to their homes again.
Key Task Descriptions:
Escorting the clients, where necessary, from home to the minibus and then again in reverse when taking them home after the shopping trip
Bringing the shopping trolleys to the minibus
Helping them around the supermarket to reach items, read out products if visually impaired, help with bagging up and getting shopping onto the minibus.
Generally being around to help where required.
Skills/Attributes Required:
Friendly & polite
Caring nature
Good Listening & communication skills
Non-judgemental attitude
Able to maintain Confidentiality
Reliable with a flexible approach
Commitment to all Age UK Hammersmith & Fulham Policies & Procedures Experience Required:
Knowledge and understanding of older people and the issues affecting them.
All volunteers are DBS checked as they will be volunteering with Vulnerable Adults and this is part of our Safeguarding Policy & Procedure.
Mandatory Training & Development: Induction
Volunteer Support:
Induction and volunteer get-togethers.
Reasonable travel expenses to/from centre reimbursed.
A full time Volunteer Coordinator available when information or support is required.
To apply please complete an application form
Please return your form by email to: volunteer@ageukhf.org.uk or to Volunteer Coordinator, Age UK Hammersmith and Fulham, 105 Greyhound Road, Hammersmith, W6 8NJ