Supporting good mental health in care homes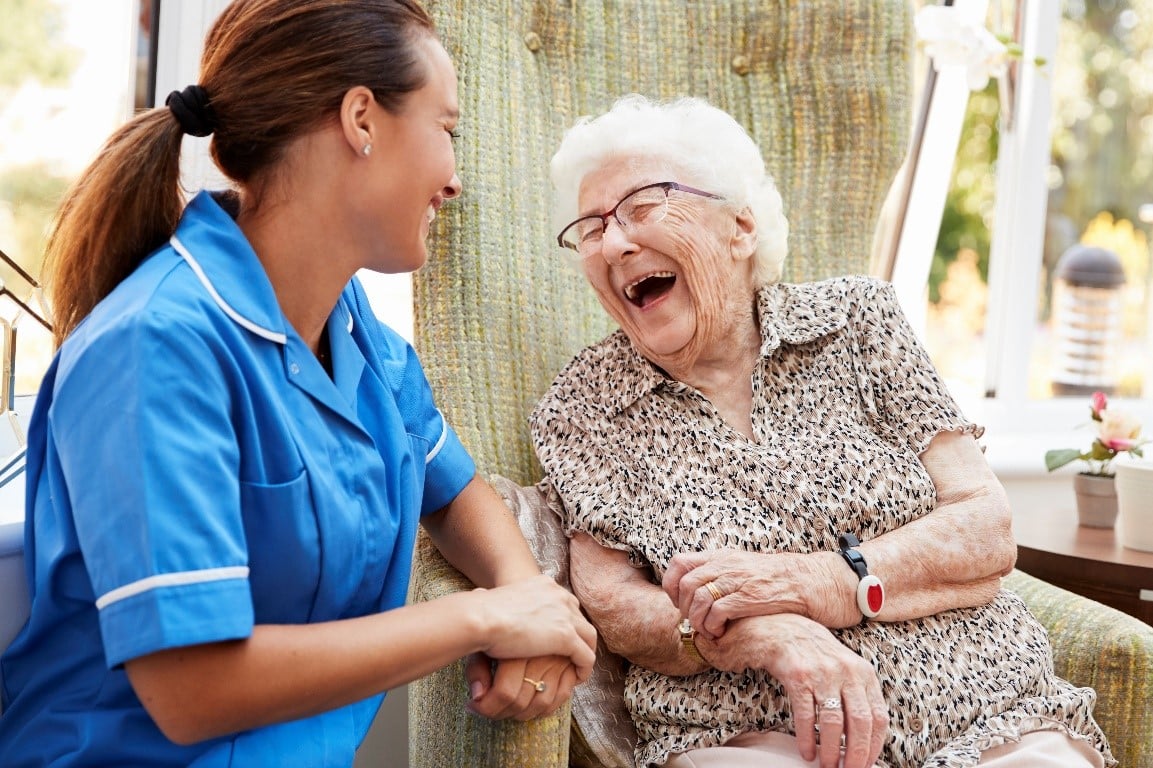 Between November 2022 and March 2023 Age Cymru undertook a research project focused on supporting good mental of older adults living in care homes in Wales.
During the pandemic residents in care homes were some of those most acutely impacted by the daily restrictions to their lives. Projects such as Age Cymru's Tell Me More gave us valuable insight into the experience of these residents, many of whom told the project that their mental health had suffered. 
 In addition, it's consistently reported that major life events are a precipitating factor for most psychiatric disorders. Moving to live in a care is a significant, if not, one of the most significant life events, impacting on all aspects of someone's life.
Currently there is limited knowledge in Wales of the mental health support and services directly available for care home residents.
Through this research project we aimed to scope current mental health services and support available to older adults living in care homes, and understand the experiences of care home residents with their mental health and accessing support.
We'd like to say a huge thank you to all the care home residents, care home staff, clinicians, professionals and third sector organisations who spoke to us as part of this research who generously provided us with their time, expertise and insights.
Final report - Supporting good mental health of older adults in care homes- March 2023

This report will shortly be availble in Welsh