Flexible working at Age UK
At Age UK, we understand that you might need a little help balancing your work and home life. Our flexible working policies aim to support you in this.
If you're applying to join us, please feel free to talk to us about flexible working options during the recruitment process so we can help identify some of the ways Age UK might be able to support you.
Some of the ways we support flexible working
We encourage candidates and our current colleagues to talk to us about flexible working options. This could include changing their hours or thinking more creatively.
We support a number of job shares, helping colleagues who need more flexibility to do roles that would ordinarily be full time
We provide paid carers leave to people who tell us about their caring commitments outside of work.
We have supported a significant number of colleagues in taking sabbaticals from Age UK, keeping their jobs open and waiting for them upon their return.
We provide help for colleagues where other forms of leave are required, such as emergencies at home and parental leave.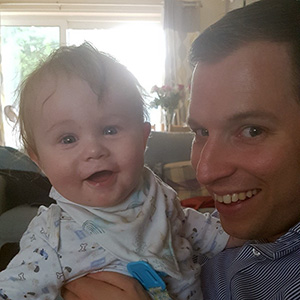 "The team has been great at evolving the traditional '9-5' culture"
"Working flexibly at Age UK has been very helpful after the recent birth of my son, allowing me to support my family with things like visits to nurseries."
– Danny, Digital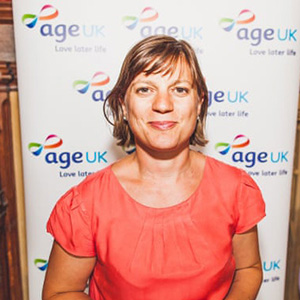 "I'm thrilled to be working as a job share at Age UK"
"I have a young son and feel very fortunate to be at home for part of the week and then get to work in a fascinating, challenging environment 3 days a week. I feel very fortunate that I have not had to choose between a rewarding home or a professional life, but can have both."
– Hannah, External Affairs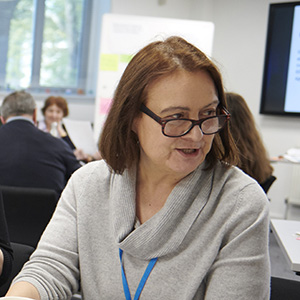 "I 'downsized' to keep doing the job I enjoy"
"I was considering retiring because I was finding that working full time was really getting me down. Finding that Age UK (and my team) were happy for me to 'downsize' from full to part-time working meant I had more time for myself, less travelling, but could still continue to work in the job I enjoy.'
– Sue, Campaigns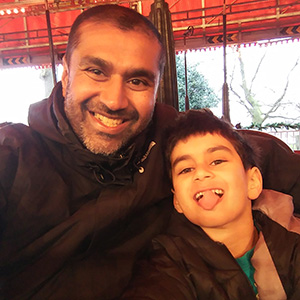 "When deciding on a new career, the ability to spend time with my son was really important"
"I was made redundant after almost 20 years, and went through a separation at around the same time. When deciding on a new career, the ability to spend time with my son was really important. I compress my hours so I can have a day off to collect my son from school one day a week, and work from home the following day which allows me to have him overnight and take him to school."
– Rajiv, Quality and Transformation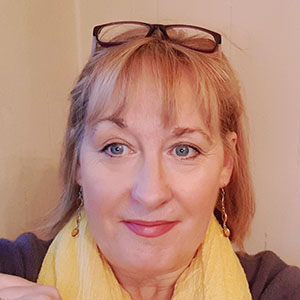 "I reduced my working hours to complete a personal academic goal"
"I reduced my working hours from a 35 per week over 5 days to 30 per week over 4 days. This enabled me to have a day off each week, which I very much needed in order to complete a personal academic goal I had wanted to do for many years."
– Lindsey, Age UK Advice line