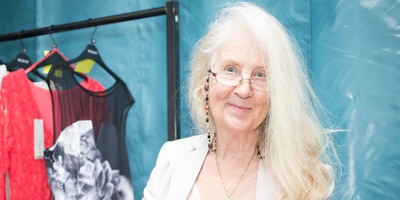 Looking to bag a bargain, declutter your life, or volunteer? You can at either of our charity shops in Bromley & Greenwich.
About our shops
Age UK Bromley & Greenwich has two shops. They are great places to find bargain clothes, books, DVDs, household goods, and even furniture.
To find out more about each of our shops, opening hours, what they stock and how to donate items, click on the shops below for further details.
Volunteering at our shops
Our shops rely on volunteers for sorting stock, creating interesting window displays, and attending to customers. If you are interested in volunteering with us, please visit our volunteering page to see how to get in touch.
What we stock
We have a great range of items in store including books, DVDs, bric-a-brac and children's toys as well as clothing and accessories, such as:
Hats
Bags
Gloves
Scarves
Shoes
Ladies clothing including jackets and dresses
Mens clothing including coats and suits
Donations
We really appreciate your support in providing stock for us to sell. If you're having a clear out and have some items to give away, please make sure that they are clean, without holes or rips. You can drop any donations off to our store directly during our opening times. If you leave items on the doorstep after closing we can't guarantee we will get them as they may be cleared away by street cleaners.
Details
Orpington

306-308 High Street
Orpington

Telephone: 01689 871 648

Open Monday to Friday 9am to 4pm

The Orpington shop (opposite McDonalds) also takes good quality furniture and some electrical goods. Please telephone the shop to discuss the item/s you wish to donate.

Woolwich

112 Powis Street
Woolwich

Telephone 020 8854 3624

Open Monday to Friday 9am to 4pm.
Shop with us online
If you want to shop online from the comfort of your own home, why not visit our Ebay shop?