How do you adjust to life after your spouse of 55 years dies? How are you supposed to cope? Where should you live? Is it okay to seek love and companionship again? These are the questions author and journalist Hunter Davies has had to ask himself since the loss of his wife, fellow writer Margaret Forster, to cancer in 2016.
The answers come in the form of the latest volume of Hunter's memoirs. Happy Old Me, which is out now, doubles as a self-help guide, in which Hunter shares the pearls of wisdom he's gathered since Margaret's death. It's been a period of emotional readjustments and practical rearrangements, but also hope for the future given what an optimist he remains, as you can see from our video interview.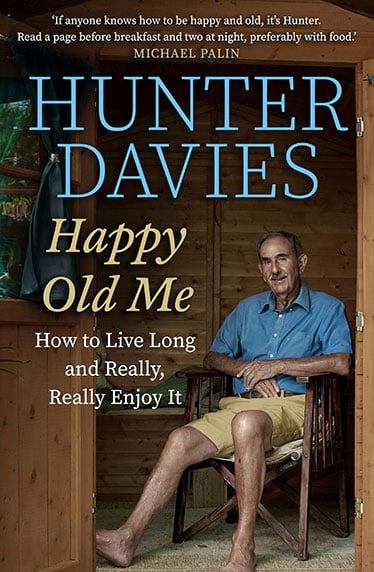 When I'm 83
Happy Old Me is Hunter's hundredth book. Among his many other achievements is that he's the only person ever to write an authorised biography of the Beatles, released in 1968. Hunter begins our chat by telling a story about visiting Jim McCartney, Paul's father, to do an interview for the book.
During the visit a package arrived, which turned out to be an early version of the Beatles hit 'When I'm 64', which was the age Paul's dad was about to turn. Back then 64 seemed like a considerable age to the young Hunter, who admits to growing a moustache to make himself look older.
Still sporting a moustache despite now being 83, Hunter welcomed Age UK into his north London home, where he counts former Labour leader Ed Miliband among his neighbours. There, in the room he writes his many books and columns, among family pictures and Beatles memorabilia, he sat down to discuss his new book, age and loneliness.
Combating loneliness
For a growing number of people, particularly those in later life, loneliness can define their lives and impact their wellbeing. Whether it's through our befriending services or our information and advice, Age UK can help.