So often, the call starts the same way. "I don't want to cause a fuss…" "I hate to bother you with this…" "I just don't want my son to worry." Age UK's advisers receive hundreds and thousands of calls from older people every year. But over the next few weeks, there'll be a marked increase.
Despite how difficult it can be for someone to admit they're struggling, the challenges many face at this time of year means they have no choice but to call for help.
Winter can be a difficult period for many people.
The cold weather, dark nights, influx of nasty bugs and higher energy bills can leave us feeling far from our best.
But for older people, winter worries can be more serious. As we age, our bodies find it more difficult to cope with colder temperatures. Plus our immune systems are less able to fight off viruses and infections.
More than 16,000 more people over 75 die in winter than at any other time of year. That's why Age UK is determined to provide the advice, support and services older people need to stay well through winter.

Keep well this winter
Learn more about looking after your health in the winter months.
Peter's story
Last winter, things had reached their lowest point for 86-year-old Peter, whose wife Jenny had died earlier that year. Peter had used up their savings paying for the specialist dementia nursing home she needed at the end of her life. Worried about making ends meet, he decided the best thing to do was to sell up and downsize.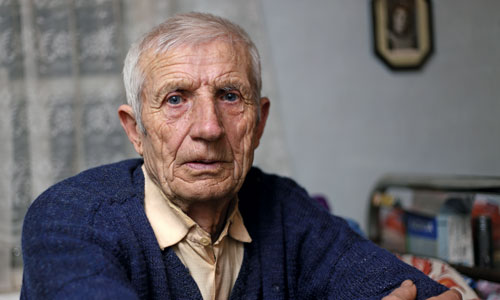 Peter was able to find a housing association flat to rent, and at first things seemed promising. He liked his new home and was adjusting to life without Jenny. But when the weather turned colder, everything changed.
Peter soon discovered the flat was draughty and expensive to heat. In the evenings, he'd often sit bundled in his coat next to a small space heater to try to keep warm. When the boiler broke down, it was the last straw. Without heating, hot water and money for repairs, Peter felt the world had forgotten him.
Between January and March we'll receive hundreds of calls from people like Peter, who are finding it increasingly difficult to manage.
Answering the call for help
Thankfully, Peter was given the number for the Age UK Advice Line. Our trained advisers were able to talk through his concerns with him, which gave him the confidence to take action.
Peter was advised that his housing association was liable for the repairs to this boiler. He was sent a helpful factsheet with information about finding the best energy tariffs, as well as an information guide on keeping well through the winter months. Our adviser also gave Peter the details for his local Age UK, which could offer activities and support closer to home.
"They were so friendly and helpful," recalls Peter. "Things are so much better now than they were this time last year."
Sadly, Peter's story is far from unique. "Right now is our busiest time of year on the advice line," says John Edwards, Head of Service Delivery at Age UK. "Between January and March we'll receive hundreds of calls from people like Peter, who are finding it increasingly difficult to manage."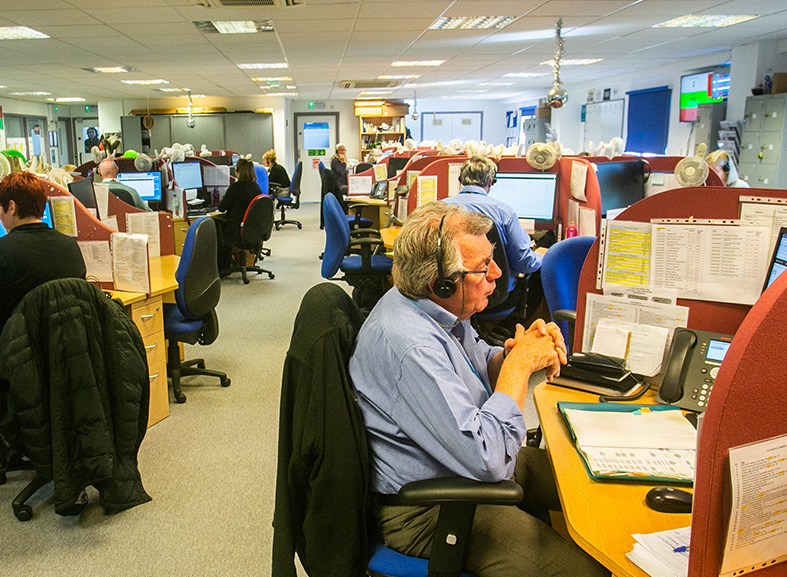 The reasons for people's calls often come back to the colder weather. "We regularly hear from people who are unable to heat their homes properly, who can't afford the basics due to high energy bills and are worried about their health," says John. "We also know that many older people feel increasingly lonely and isolated in winter as it's harder to get out and about."
The Age UK Advice Line is open 365 days a year, 8am to 7pm, and is free and confidential to call. "Our advisers are trained to provide information, guidance and support," explains John. "Sometimes it's simple solutions, like advising someone they're eligible for a free flu jab. Or it might be looking at their financial situation and making sure they're getting the support they're eligible for, which can make a huge difference in the colder months.

We're here to help
We offer support through our free advice line on 0800 678 1602. Lines are open 8am-7pm, 365 days a year. We also have specialist advisers at over 125 local Age UKs.
Acting together to help more people stay well through winter
It's not just the Age UK Advice Line that's endeavouring to provide people with the help and support they need this winter. On the Age UK website, you'll find dedicated resources outlining ways to maintain health and wellbeing in winter, as well as how to support older friends and relatives during this time.
Meanwhile in local communities across the country, many local Age UKs offer programmes and services specifically aimed at supporting older people to stay warm and well. This often involves visiting people at home to discuss their living situation and ways they might be able to maximise their incomes and get the best deals from energy suppliers.
None of this would be possible without Age UK's supporters, and the generous donations they make to enable these services to continue.
Ways to support Age UK
Find out how you can give you support so we can help more older people this winter, and throughout the year.