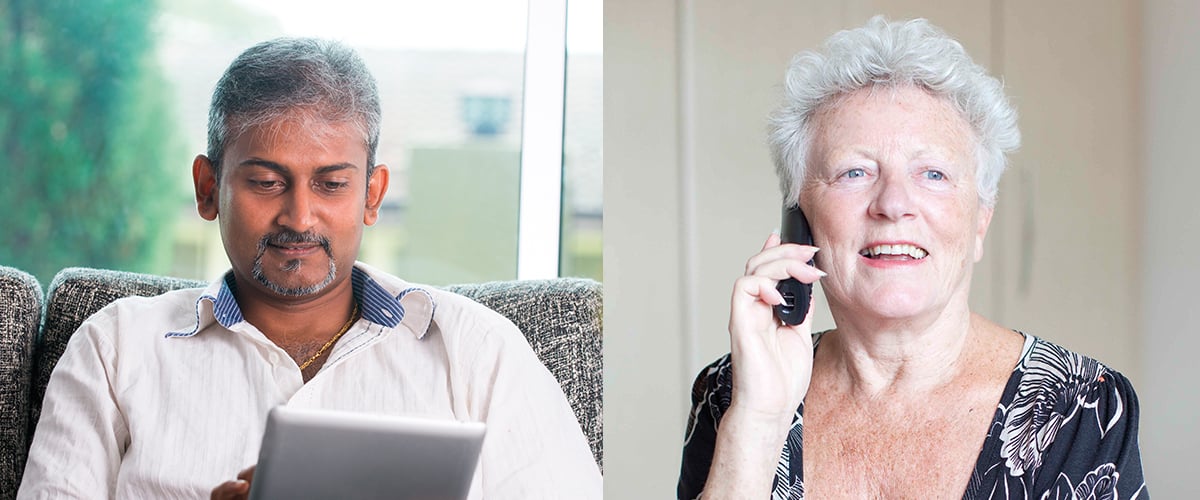 The Your Voice Engagement Panel is run by Age UK. It gives older people the opportunity to join in and make their views count.
We ask that you share your views with us via approximately four different surveys during a year. You can take part at home, online or via telephone or by post. We may use findings when, for example, influencing MPs or industry, or in reports as part of our publicity and campaigns.
We're not currently recruiting for members to join our Your Voice panel. Please check back again for future opportunities.
---
Frequently asked questions
Who can get involved?
Why should I get involved?
How long do surveys take?
Will it cost to take part?
How will you use the information I provide?
Are there other engagement opportunities I can join?
How can I leave the panel?
Why do you only cover England?
---
How can I contact Your Voice?
If you have any further questions about Age UK's Your Voice Engagement Panel please email yourvoice@ageuk.org.uk or call our main enquiry line on 0800 169 8787 (Monday to Friday, 8.30am to 5.30pm).