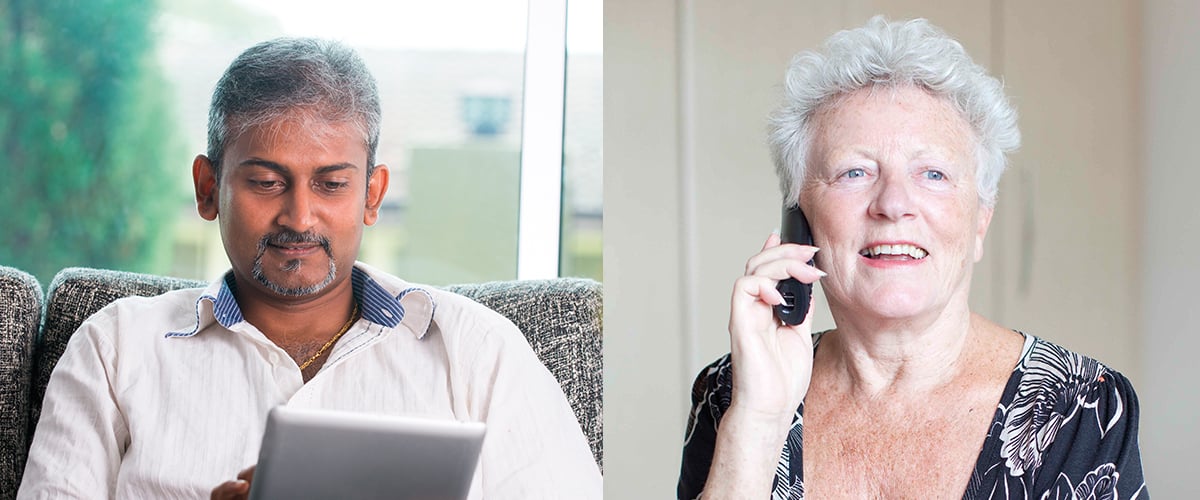 The Your Voice Engagement Panel is run by Age UK. It gives older people the opportunity to join in and make their views count.
We ask that you share your views with us via approximately four different surveys during a year. You can take part at home, online or via telephone or by post. We may use findings when, for example, influencing MPs or industry, or in reports as part of our publicity and campaigns.
The next steps are simple:
Express your interest
First complete our expression of interest form.
Confirmation
We will confirm limited places on the panel – if the panel is full, you will join the waiting list for consideration when a space becomes available.
More about you form
If you have a confirmed place you will receive a second form which will give you the opportunity to tell us more about yourself.
Start the expression of interest form
We are looking for the panel to reflect views from both men and women across a broad range of ages and locations across England.
---
Frequently asked questions
Who can get involved?
Why should I get involved?
How long do surveys take?
Will it cost to take part?
How will you use the information I provide?
Are there other engagement opportunities I can join?
How can I leave the panel?
Why do you only cover England?
---
How can I contact Your Voice?
If you have any further questions about Age UK's Your Voice Engagement Panel please email yourvoice@ageuk.org.uk or call our main enquiry line on 0800 169 8787 (Monday to Friday, 8.30am to 5.30pm).