Top tips for looking after yourself as lockdown restrictions ease
Coronavirus restrictions have largely lifted — and while this is good news for some, a lot of us are still feeling a bit anxious. Read our top tips for taking care of yourself after lockdown.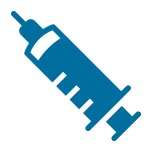 Get your vaccine
Everyone aged 18 and over is now eligible for a coronavirus vaccine. If you haven't booked yours already, it's a good idea to do so – it's the best way to protect yourself and those around you from coronavirus. All approved vaccines have been assessed to ensure that they're safe.
It doesn't matter if you've turned down the vaccine before – it's not too late to change your mind.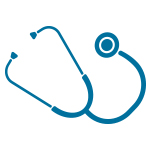 Don't ignore other health concerns
You might have avoided using NHS services during the coronavirus pandemic. Perhaps you didn't feel safe going to your GP practice or hospital, or perhaps you didn't think your problem was important enough to bother the doctor with.
But if you have a health concern, it's really important that you make an appointment to speak to a doctor or health professional – it's what the NHS is there for.
Remember: in an emergency, always call 999.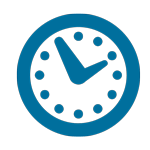 Plan ahead
We're all a bit rusty when it comes to getting out and about as usual. You might find it reassuring to plan any trips and visits well in advance, and think about steps you could take to make yourself feel more comfortable.
For example, you might prefer to meet up with small groups of people for now, or only spend time with others outdoors.
Before meeting, you could also discuss precautions you want to take with friends and family – whether you're comfortable with hugging, for instance, or whether you'd prefer to socially distance.
Go at your own pace
While some people are excited about restrictions lifting, many of us are feeling anxious. It's fine if you want to take things slower – do what you're happy with and try not to feel pressured into doing anything that makes you feel uncomfortable.
Why not try setting goals of what you would like to be able to do and gradually work your way up?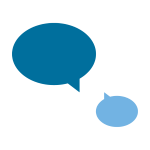 Talk to others about how you feel
If you're worried about the changes to coronavirus restrictions, it's a good idea to speak to someone you trust about how you're feeling – you might even be surprised by how many of your friends and family feel the same way.
If you've been feeling low or anxious for more than a few weeks, it's also important to make an appointment to speak to your GP. This isn't anything to worry about – they'll be used to having conversations about mental health and they should be able to help you get some support.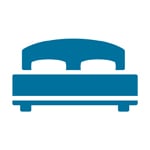 Look after your wellbeing
With everything else going on, it can be easy to forget about your own needs – but things like getting enough sleep and eating well are important.
Make sure you're getting the rest you need, and try to stick to the same sleep routine if possible.
Eat a balanced diet if you can – but if you don't have much of an appetite, remember that it's better to eat a bit of what you fancy, like a slice of cake, than nothing at all.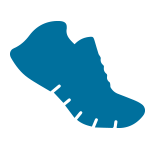 Get active
Coronavirus restrictions made it much harder for us to get out and about. As a result, you might be finding it more difficult to do the activities you used to – whether that's walking to the shops or looking after the garden.
If your health has changed during the pandemic, you might not feel sure which activities are suitable for you now. But it's really important for our mental and physical health to stay active where we can.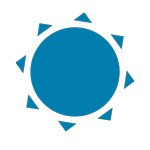 Stay safe in the sun
It's always nice to see some sunshine – but it's good to remember that hot weather can be dangerous.
If you're spending time outside this summer, make sure you use sunscreen, wear a sun hat, and drink plenty of water. It's best to avoid spending too much time outside when the sun is at its hottest – this is usually between 11am and 3pm.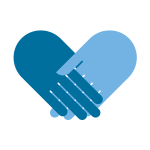 Ask for help
Although coronavirus restrictions are lifting, support is still available if you need it.
NHS Volunteer Responders can help you with things like picking up shopping or prescriptions, or if you just want to have a chat – you can call them on 0808 196 3646 between 8am and 8pm.
You can also call the Age UK Advice Line on 0800 678 1602 between 8am and 7pm – they can find you the information you need.

Be kind to yourself
Just as it took time for us to adjust to lockdown, it will take time for us to adjust to restrictions lifting. It's important that you're kind to yourself as you take the time you need to adapt.
By all means celebrate when things go well – but don't be too hard on yourself if you aren't able to do as much as you hoped right away.
Find out more
It can be hard to keep track of the latest coronavirus guidance. Our Coronavirus Hub is here to help you navigate life after lockdown.