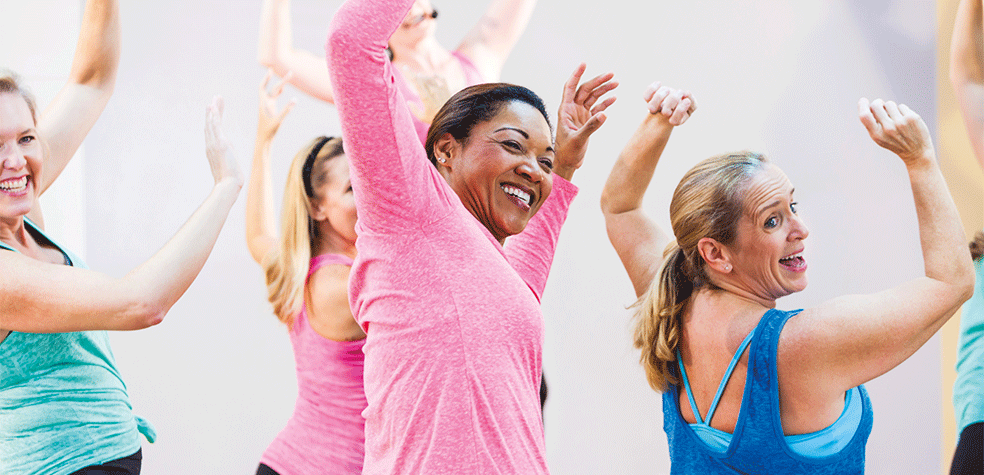 Make new friends while keeping fit – it's the perfect recipe for wellbeing.
Staying active can help to improve our physical and mental health, but studies show that maintaining social bonds is equally important.
Wellness coach Sarah Miles says: 'After retirement, it's easy to get stuck in a rut, but trying new activities is proven to boost brain power. Combining physical activity with meeting new people provides a double whammy that can boost our wellbeing and social lives.'
Here are some ideas on how to get started.
---
Strictly for fun
You don't have to be Darcey Bussell to get your dancing shoes on: there are classes for all abilities. Zumba and line dancing are perfect to go to alone or in a group, while most ballroom dancing classes offer ready-made partners.
Jacqui Riden from Portishead says: 'I've been going to Scottish dancing for years and I love it. I started going with two friends, but I've met so many lovely people there that I often go on my own. Afterwards we tend to head to a café for coffee and cake to put all the calories back on!'
Don't be embarrassed about making mistakes – it's all part of the fun and can help break the ice. If Ed Balls can do it, so can we!
---
Walk this way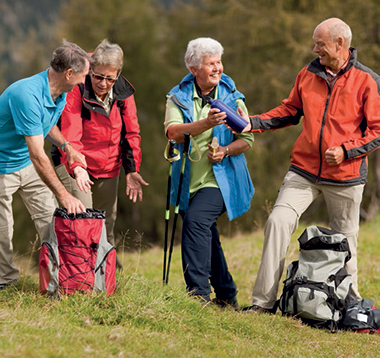 Walking team sports are fantastic fun and a great way of keeping fit. They're also a brilliant opportunity to meet new friends as most of these clubs have a social element, including team drinks and gatherings.
Walking football is growing in popularity and has been recommended by doctors as a way to help men combat depression. You can also try walking versions of basketball and netball.
Gloria Lewis from Edinburgh says: 'I have happy memories of scoring goals in netball a school, so when I found a walking netball class near me, I thought "Why not?" I go every week and can feel how much my fitness has improved. It's great getting together with the girls.'
---
Like to hike
Getting out into the countryside and experiencing nature first-hand can also boost wellbeing. Joining a walking group is the perfect way to keep in touch with our surroundings and get in tune with the changing seasons.
Ian Harris from Somerset joined a walking group through his local branch of the University of the Third Age: 'We usually stop for a pub lunch when hiking, so it's a good way to get fresh air, see the countryside and sample some real ale.'
Organisations such as the Ramblers always welcome new faces and run regular walks led by local experts, so why not swap the gym for the great outdoors?
---
Bowled over
Crown Green or Lawn bowls can be played by people of all ages and abilities, and is a fantastic way for people with physical disabilities or mobility problems to keep fit.
It's mainly played outdoors on a grass surface between two players. The aim of the game is to get your ball as close to the target ball – or 'jack' – as possible.
Chris Green from Newcastle says: 'I'd always dismissed bowls as an "old people's sport", but a friend kept asking me to give it a go. It was surprisingly competitive and I loved the camaraderie – I was instantly hooked.'
---
Get started
Inspired to get fit? Take a look at the links below to find an activity near you:
Also in this issue
Read more articles from the Winter 2016 edition of Life magazine.